Webster Tashkent Holds first HR Week and Careers Fair
Webster University in Tashkent held its first HR Week from Nov. 29 to Dec. 3, closing with a career fair involving 15 local and multinational companies. The main organizer was the campus career development coordinator, Shokhista Rakhimova.
Rakhimova worked with the HR committee of the American Chamber of Commerce in Uzbekistan (AmCham) to organize this HR Week. The series of events included four workshops that built upon each other. Each workshop was attended by up to 30 students.
Rakhimova stated, the aim of HR week was to give students a chance "to build their resumes from scratch, get their resumes reviewed, learn about top mistakes and how to avoid them while applying for jobs, practice interviews, learn about career development in today's world, career management, career anchors, long-term development, and career aspirations and success stories."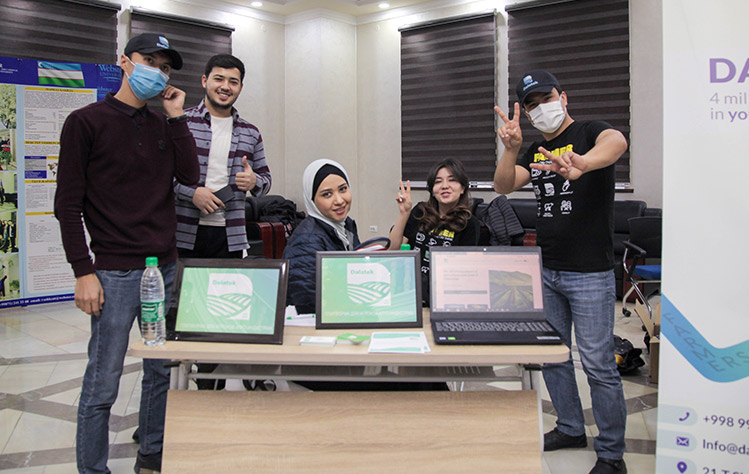 The workshop speakers were the HR managers of large companies operating in Uzbekistan and other countries: TBC Bank, a Georgian multinational bank positioned as one of the first digital banks in Uzbekistan; DaVinci Management Solutions, a consulting agency focused on business management systems; Orient Group of Companies, an Uzbek holding with companies in retail, construction, services, banking, and more; and Artel Group, an Uzbek company manufacturing and exporting consumer electronics.
On Friday, Dec. 3, the main entrance area of the campus was transformed into a busy job fair, where students could learn more about the companies that are part of AmCham. It was estimated that 350 students visited the fair. Rakhimova said, "During the job fair our students were able to network with potential employers, learn about job opportunities in their industry and learn which skills they need to develop for successful applications."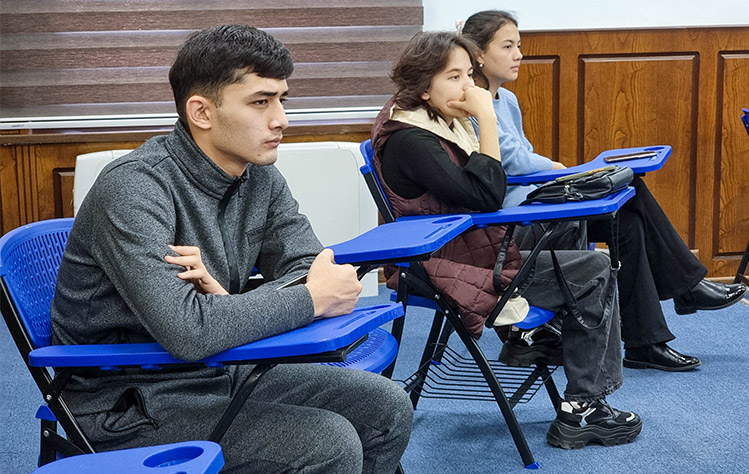 The 15 companies that were represented at the job fair included PWC, Nestle, Deloitte, Oriflame, Mariott, and Hyatt. Rakhimova emphasized that the participating organizations "have reputable backgrounds. They provide opportunities for students and create meaningful jobs with greater job satisfaction."
The career development coordinator explained that the companies were chosen because they would be "the right platform to exhibit all their skills." For the companies, too, there was a benefit: "they had the chance to recruit students who are educated in specific subject areas."
Rakhimova is already planning a bigger career fair, set to take place in the coming spring semester.