EU Delegation Rep Guest Lectures on European Integration in Tashkent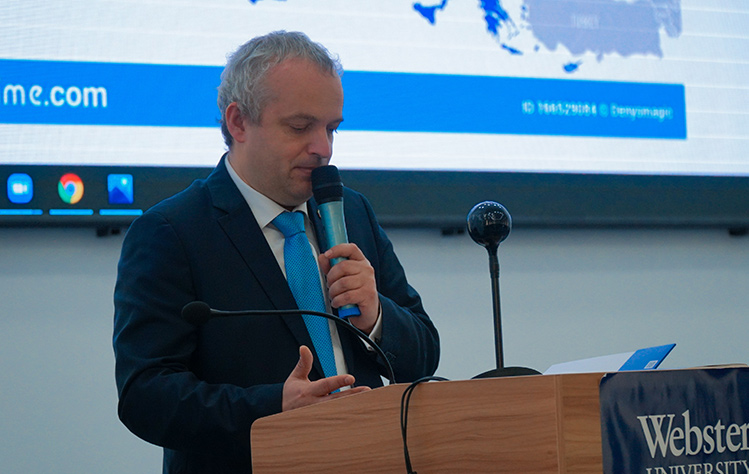 Mindaugas Kacerauskis, head of the Political, Press, and Information Section of the European Union Delegation in Uzbekistan, gave a guest lecture to students in the International Relations undergraduate program at Webster University in Tashkent on Oct. 28, 2021.
In a lecture titled "Origins of European Integration," Kacerauskis covered the post-World War history of Europe, including the political, economic, military and social factors which resulted in the creation of the European Union.
Webster international relations instructor Rustam Kayumov invited the speaker to give his presentation to students currently in the IR program at Webster. Kayumov explained that Kacerauskis' expertise perfectly matched the IR course "Contemporary Europe: 1945-Present," which Kayumov says "includes a brilliant intergovernmental integration project pattern, which is The European Union."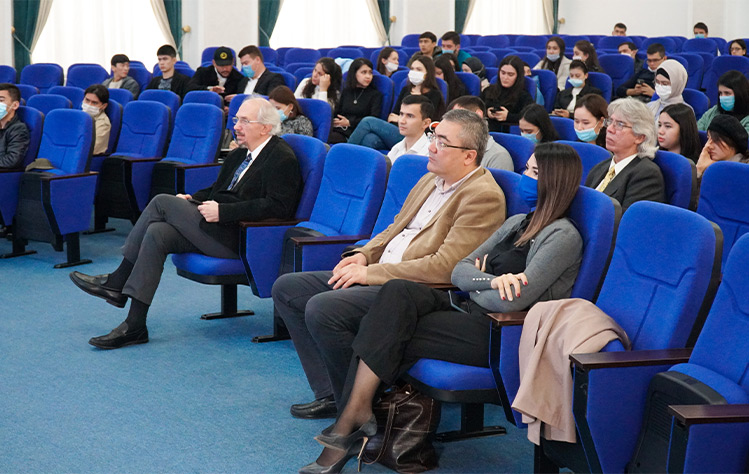 Kayumov worked with one of the student clubs at the Tashkent campus, the International Relations and Diplomacy Club, to invite more than 100 students and faculty to join the lecture.
Some faculty encouraged students to attend the talk in conjunction with their own class time. One of the International Relations and Diplomacy Club members moderated the questions and answers that followed after the lecture.
During the Q&A, students drew on what they learned about European integration to ask Kacerauskis to comment on the current state of EU integration and its prospects.