John Grainger, Rector of Webster Tashkent, Announces Retirement
John Grainger, director of Webster University in Tashkent, has announced his retirement at the end of the fall semester, December 2021.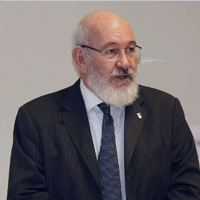 Grainger led the establishment and growth of Webster University Tashkent. During his tenure, Webster Tashkent launched a number of bachelor's and master's programs, located to a new campus location, developed a large and diverse faculty, and grew to more than 1500 undergraduate and graduate students.
"John Grainger has been instrumental in establishing Webster University Tashkent and is a champion of faculty, staff and student mobility to Uzbekistan," said Nancy Hellerud, vice president for Academic Affairs. "Our Tashkent campus has opened up opportunities across the global network to teach, work and learn in Central Asia."
Ryan Guffey, director-general for Global Campuses, said, "John has been a pioneer, opening Webster's first full-service campus in the Commonwealth of Independent States. As a team builder, he has left the campus in excellent hands and we are excited for Webster Tashkent's bright future ahead."
Reflecting on his tenure, Grainger said, "In my long career as an educator, I consider Webster University Tashkent to be my finest professional experience. Having seen so many excited and dedicated students, knowing all the opportunities the University provided, will continue to make me smile for years to come."
A search will commence in 2022. In the interim, Dr. Slobodan Pesic, presently the vice rector and faculty director, will serve as the acting rector of Webster University Tashkent. Filling in for Pesic as acting vice rector for academics is Dr. Eric Click, who is also currently the academic director at Webster University Thailand.