Tashkent Students Win Campus' First Undergraduate Educational Grants
Two Webster University Tashkent sophomores have become the recipients of a private grant, the AKFA Scholarship. They are the first undergraduate students from that campus to get merit-based financial aid. Shirinabonu Shukratova, an International Relations major, and Dilnoza Vakilova, an Economics major, will receive full financial aid from AKFA Group for the remaining three years of their studies. Upon graduation, the students will be immediately employed at the company.
For the sophomores, this grant is a guarantee of security after they leave university. Being employed at a large company such as this right after receiving a bachelor's degree will be a boon for their employment record. Shukhratova explained, "I am one step closer to fulfilling my dream."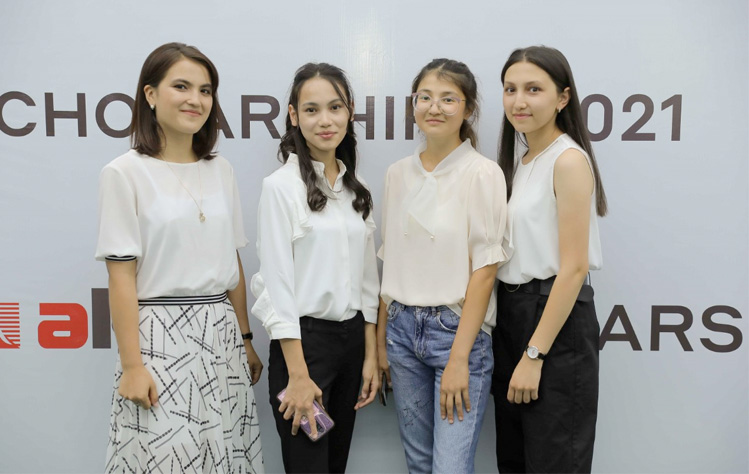 Above: Webster Tashkent students Dilnoza Vakilova (far right) and Shirinabonu Shukhratova (second from the right) with other scholarship recipients.
Vakilova shares that she looks forward to being a part of Uzbekistan's economic growth. "I am sincerely honored to have been selected as the recipient of the AKFA Scholarship Program. It was an important step for me to actively contribute to the development of our country," said Vakilova.
Shukhratova and Vakilova were two of 16 grant winners. The young people had a chance to meet each other during a reception held on June 29.
The AKFA Scholarship is a corporate grant program that has been funding the studies of outstanding undergraduates in Uzbekistan since 2019. AKFA Group is one of the country's largest private companies, specializing in construction and finishing materials.