Ameren Missouri Smart Energy Plan brings new transformer to Webster University's main campus
Webster University's electrical substation is expanding, offering more stability to the University's power infrastructure at the main campus in Webster Groves, and providing the surrounding community with more electrical capacity. The project is part of a program launched by Ameren Missouri to improve the power supply in the region.
Two years ago, Ameren Missouri launched its "Smart Energy Plan" to invest in smart technology, stronger poles and upgraded power lines. This helps reduce outages and Ameren Missouri can respond faster when outages occur. That plan includes upgrading the power lines that supply the Webster University substation, including moving some of the circuits along the railroad track from older wooden poles to the sturdier metal poles on the opposite side of the tracks. Ameren Missouri is relocating one circuit underground. The installation of a second transformer is also part of the Ameren plan.
These improvements will provide more capacity and improve reliability for both Webster University and the surrounding community. The upgrades come at no cost to Webster University. Construction work began earlier this spring and will continue into 2023.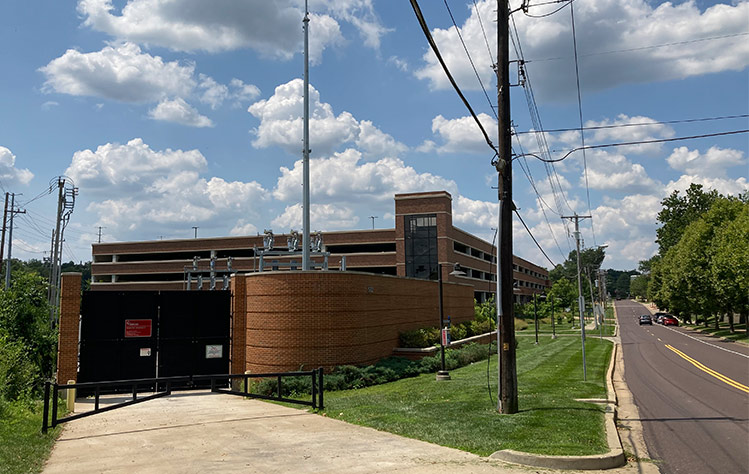 The substation, located at the intersection of Garden Avenue and South Old Orchard Avenue, was installed in 2015 to support the extra power load expected from the construction of Browning Hall, the interdisciplinary science building, and the parking garage expansion.
As part of that project, 16 other buildings on the Webster Groves campus were disconnected from Ameren's electric distribution system and connected to Webster University's new campus electric distribution system that is served by the new substation. This helped unify the University's power system and created the additional capacity for the surrounding community.