Webster International Relations Alumna Spotlight: 'Guidance I use in my work every day'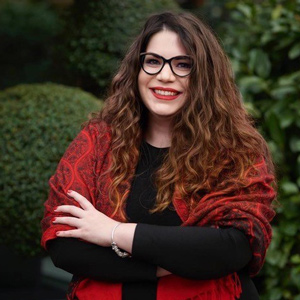 Maruška Strah fondly recalls the community atmosphere she experienced during her time as a student at Webster Vienna. A 2011 graduate with a Bachelor of Arts in International Relations, she says she still uses lessons from her professors in her career today, where she is executive director at the World Space Week Association.
We caught up with her to share memories and advice for today's student.
What made you choose Webster Vienna?
Webster allowed me to have the best of both worlds: U.S.-style and quality of education while living in the heart of Europe and having the European quality of life. This is truly an incredible combination that cannot be easily beat.
Of course, the fact that it is accredited in the U.S., Europe, and everywhere else where campuses are located, played a major role in my decision. It allowed me to study without worrying about where I might move next.
What advice would you give to an incoming freshman?
Be engaged in as many extracurricular activities as you are interested in. Join associations, gather experiences during internships; these are what will prepare you for actual careers and set you apart from the majority. Most importantly, you will meet people who will remain your friends for life.
How did Webster Vienna prepare you for your career?
During my studies, my professors were incredibly supportive, and I was grateful for having mentors throughout my studies. This guidance made me confident to speak my mind, and not be afraid of showing what I am capable of.
Spending your early academic career supported and allowed to share your thoughts and opinions is crucial for success; being treated as a colleague teaches you how to never accept less than what you deserve, while at the same time, creates expectations that you simply have to do your best.
How would you describe the campus atmosphere? Any fun facts you would share?
When I started studying at Webster Vienna, we were still located in a residential building in the 22.District. It was glorious, that building really created a sense of belonging, and at least I felt like I am part of something great. It truly had a special charm.
Did you have a favourite course or teacher?
I had classes that literally shaped my way of thinking into what it is today. Dr Kneissl's International Law class gave me the foundation for my understanding of international law that I use every day in my work. Dr Pollak's classes and his guidance during my studies I value to this day. I can say with no reservation that I would not be where I am today if it were not for the support I received at Webster Vienna.