Webster Vienna Finance and Management Students Trading Stocks for a Prize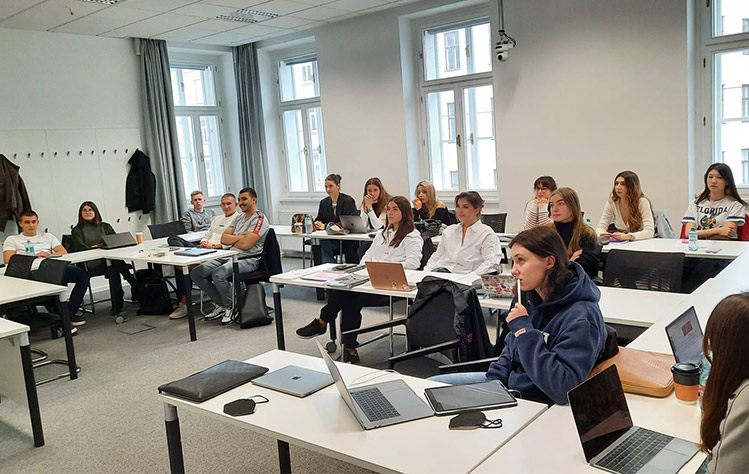 Representatives from Morpher, an online stock trading platform based in Vienna, are collaborating with two business and management courses at Webster Vienna Private University this fall on a stock market trading simulation.
Students from Menbere Workie Tiruneh's "Principles of Finance" course will compete against their classmates to earn virtual Euros on the stock market.
Ivan Struk, a Webster alumnus, works for Morpher and was one of the representatives to present the platform to Professor Workie's class this week. Struk and his colleague showed students how the platform works and offered some wisdom about trading on the stock market, including covering key terminology about which they've been learning.
"A lot of students have already expressed their enthusiasm [about the competition], and we are looking forward to seeing how it goes," Struk said.
The Principles of Finance course will begin its trading simulation later this semester. The individuals who make the most virtual money in each cohort will receive a small prize from the department.