Fresh Start of Webster Vienna's Mentoring Program 'Dare to Grow Together'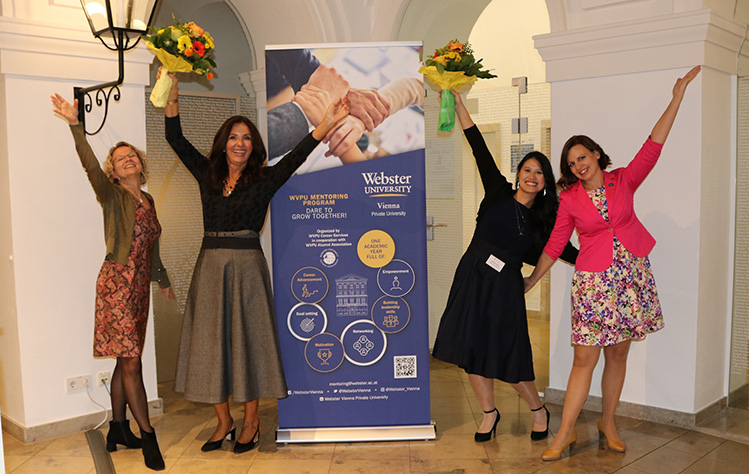 A fresh start of the new level of Webster Vienna's Career Services and Alumni Association networking took place on Oct. 14, 2021, with the Mentoring Program's Kick-Off event. The program welcomed Webster Vienna's mentors and mentees to reveal the mentor-mentee pairs and meet for the first time face-to-face while enjoying a networking evening.
Dr. Johannes Pollak, Rector of Webster Vienna Private University, and Melanie Smith, Vice-President of the Vienna Chapter of the Webster Alumni Association, welcomed our alumni and future mentors by inviting them to "Take advantage of this unique opportunity because it involves highly qualified mentors who are eager to support your growth," as Smith advised.
The keynote speech was delivered by Biljana Weber, Vice President and Managing Director for Central Europe, Russia, Turkey, and Africa at Hewlett Packard Enterprise.
Weber shared valuable insights and lessons from her own mentoring experience and professional career in the Information Technology industry. Weber advised the mentees to be courageous, to try new things, and to take risks.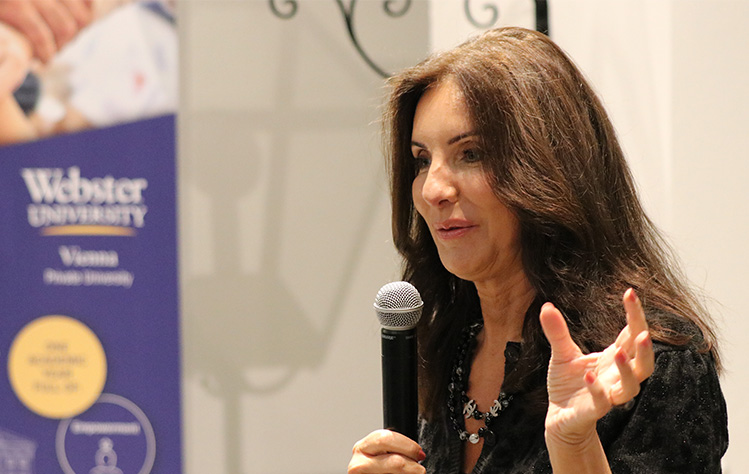 The highlight of the evening was the revealing of the fourteen assigned tandems for this year's program. Local mentors got the opportunity to meet their mentees in person, while some mentors from across the world joined virtually.
The rest of the evening was dedicated to networking as mentees and mentors got to know each other and share their expectations.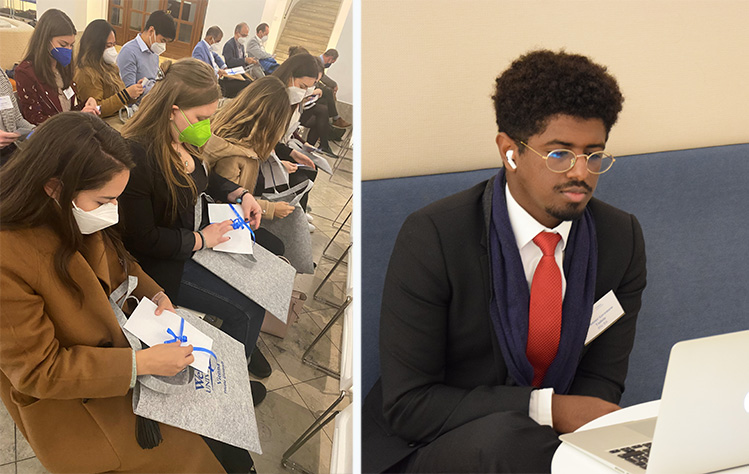 Eloise Roos-Killhofer, a mentor, said, "It is nice to see what the school has become since I left and meet with the future generation, those who will be taking my job in a few years!". Another mentor, Christian Pangratz, commented, "I expect winning a new friend. Helping someone find their path in their professional life, and whenever I can help, I would be honored to help them and see them grow."
Mentors were all happy to be back at their alma mater while also meeting current students. "It is part of giving back. I graduated from WVPU approximately 25 years ago, and the university gave me a lot. I feel it is time to give back to those who could need advice and support, and I hope this helps my mentee," added Pangratz.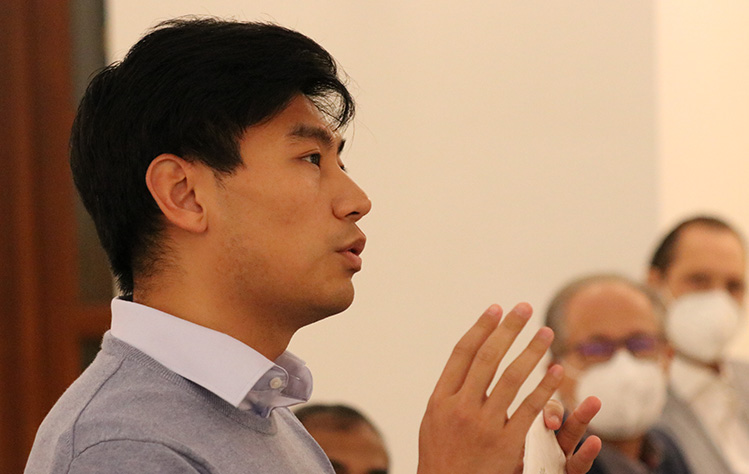 Mentees were very happy and grateful to meet their new mentors either face-to-face or virtually. Leonie Kellner, a mentee, revealed, "as a student, you often feel confused, as there are a lot of paths and options. A mentor can help you focus on the opportunities that fit you and your career best."
Another mentee, John Wu, highlighted the program's benefits: "Meeting someone who has a lot of experience in your field of interest and is also very happy to share their experience and knowledge with you is a unique and valuable experience."
Silvia Gorancheva, Senior HR Officer and one of the mentoring program organizers, was happy to see all mentors and mentees finally meet. "Some of the mentors even arrived in Vienna from outside of Austria to join us," Gorancheva said. "Many of them already shared with me how happy they are with their match. This is what matters the most to me!"
She also added: "I would love to see not only our mentees but also the mentors grow. I am sure this program will support our students in achieving their goals and finding a career path that is fulfilling for them."
As a student, there are a lot of paths. A mentor can help you focus on the opportunities that fit you and your career best.
The event was a success, and the pairs are already planning their next one-to-one meetings. The mentoring program will host a mid-year workshop on Feb. 24, 2022, and a farewell event on May 5, 2022.
Thank you to all organizers, mentees, and mentors, and see you all in the following "Dare to grow together" mentoring program event in 2022. We wish all tandems all the best during these next months!
Should you have any questions regarding Webster Vienna's Mentoring Program, please contact us at mentoring@webster.ac.at.