Webster Alum Continues Research after Studying Psychology in Vienna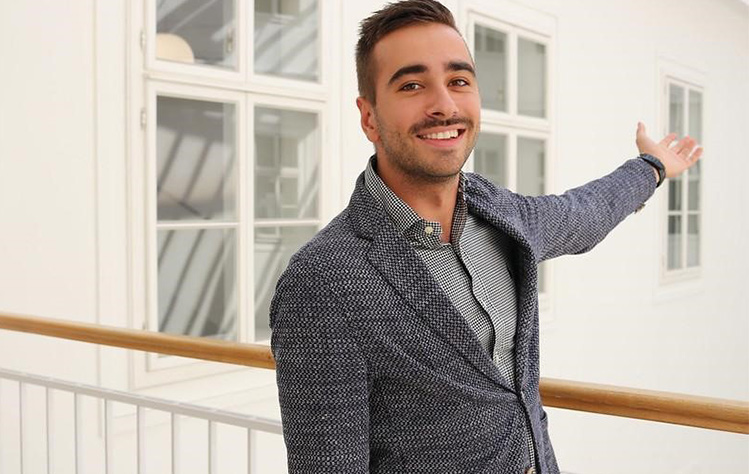 Driven by his love of learning, Samuil Pavlevchev '20 left a strong impression on the Webster Vienna Private University student body. As a Borealis Scholarship recipient from Bulgaria, Pavlevchev pursued his interests by majoring in Psychology and minoring in Philosophy at Webster. Through his time on campus, he earned first-place at the university's Graduate Research Summit as well as the title of Outstanding Senior in 2019, graduating summa cum laude in the summer of 2020.
Pavlevchev is also known for his passion for psychology and philosophy. He co-founded the Philosophy Club at Webster Vienna Private University and often spent his time conducting neuropsychological research. Students with a similar desire to expand their knowledge can gain inspiration from Pavlevchev's accomplishments. Like him, students in Webster's Psychology BA program can develop new skills that allow them to explore their curiosity.
Nurturing Students' Intellectual Curiosity through a Wide Exploration of Psychology
Psychology can be viewed as an overarching discipline that allows students to explore various subjects while learning about the human mind and behavior. Students with the desire to understand others and the world around them can apply their curiosity through research and learn from experienced faculty.
Pavlevchev was often seen on campus reading or conducting research in the lab. As a psychology student, he was able to explore the field from different perspectives and develop stronger critical thinking and problem solving skills. That's because our psychology bachelor degree in Austria provides students with insight on scientific, experimental, theoretical, and philosophical approaches—nurturing students' intellectual curiosity.
Gaining Valuable Research Skills with a Psychology Bachelor Degree in Austria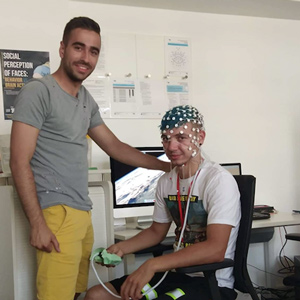 According to the Center of Liberal Arts Department Head and Assistant Professor of Political Philosophy, Ryan Crawford, Pavlevchev was committed to a collective intellectual inquiry—working with others in pursuit of more knowledge and wisdom.
His attitude applied to both philosophy and psychology. Like other students in the Psychology BA program, Pavlevchev had the opportunity to conduct research at the CanBeLab (Cognitive & Affective Neuroscience and Behavior)—where he was able to record brain and muscle activity and analyze facial expressions for scientific research. Working with Alessandra Flöck and Minah Chang, Pavlevchev conducted a study that was accepted by the NeuroIS Conference in April 2019 and later published in the conference proceedings.
With the help of program resources and supportive faculty, students planning to study in Vienna can gain valuable research experience that prepares them for bright careers in the future.
Preparing for a Bright Future and Continuing the Pursuit of Knowledge
The psychology program at Webster Vienna Private University allows students to develop key competencies for their specific career goals and areas of interest. After graduating from Webster in 2020, Pavlevchev continued to pursue his passion for learning at Kingston University's Centre for Research in Modern European Philosophy (CRMEP).
As Pavlevchev said in an interview with Webster, "Joining CRMEP is not only a great opportunity for me to continue my studies of philosophy and psychoanalysis, it is also a chance for me to deal with problems I haven't yet had the opportunity to fully explore — concerning questions of hope and optimism, ingrained habits, and the threat of extinction — in one of today's most dynamic intellectual environments."
While Pavlevchev's future plans following his time at CRMEP are as yet undecided, he was quick to point out the relevance of his time at Webster, saying, "What I do know is that Webster Vienna provided me with the kind of community I expect my time in London will show me to have been essential to whatever it is I will do afterward."
Do you want to study in Austria and pursue your interests with a degree in psychology?
Contact Webster Vienna Private University for more information.