Why You Should Consider Learning Psychology and Study Abroad in Austria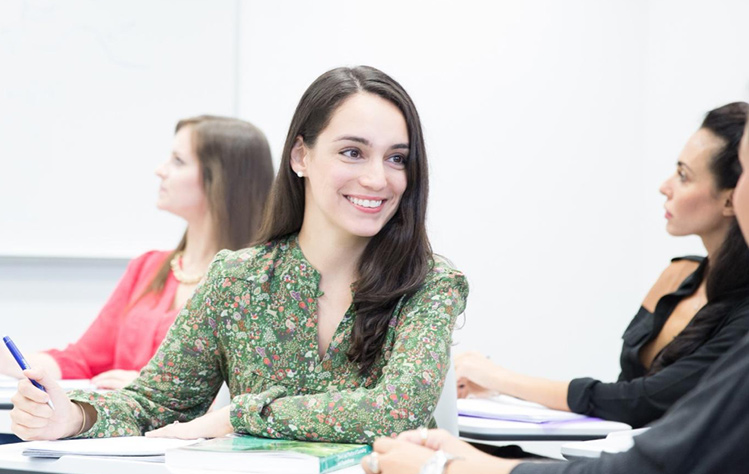 In addition to being a cultural hub in Europe for many years, Vienna is also reputed as a thriving center for psychology. During the city's golden age, intellectual ideas flourished as various world renowned psychologists settled into the city and established local training centers—including famous historical figures like Sigmund Freud, Alfred Adler, Otto Rank, and Karl Buhler, to name a few.
Students interested in exploring new programs and discovering new passions should consider learning psychology. With the city's rich intellectual background in mind, students in Vienna can get unique insight and gain direct inspiration from their immediate surroundings. Here, we introduce an overview of Webster Vienna Private University's psychology program, covering the benefits of pursuing psychology for personal and professional development.
Choosing a Psychology Program to Better Understand the Human Mind
Psychology is understood as the study of the human mind and the behaviour that it generates, as well as how humans behave across various subjects. By choosing to study psychology at Webster, you'll gain a deeper insight into the inner workings of the mind, exploring key theories and concepts that can shed light on human behaviour.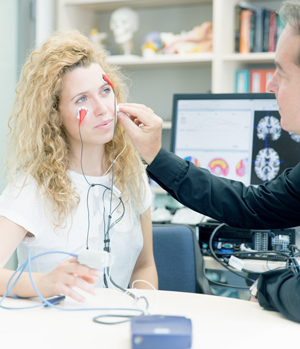 Psychology students at Webster Vienna Private University also learn to apply advanced statistical techniques, experimenting with research methodology and psychological testing. Those studying at Webster in Vienna have access to the CanBeLab (Cognitive and Affective Neuroscience and Behavior), which has a variety of tools and devices that can record brain activities, muscle activity, and skin conductance—coding and analyzing facial expressions to advance scientific research. Through this exposure, students can begin building competencies for specific career objectives or special areas of interest within the fascinating field of psychology.
Developing Key Skills While Earning a Bachelor Degree in Vienna
Webster students taking a psychology bachelor degree in Vienna learn to apply various methods in their research—including scientific, philosophical, experimental, and theoretical approaches. These methods help students sharpen their problem-solving and analytical skills, developing a deeper understanding of human behavior and interaction. These skills directly contribute to their academic and professional development, simultaneously influencing their personal growth.
A psychology degree from Webster is also useful as it allows students to improve their interpersonal communication skills, transforming them into effective communicators.
Through a psychology program at Webster Vienna Private University, you can learn to write compellingly and give impactful presentations. In a world heavily dominated by international relations, these skills can prove to be invaluable in virtually any setting.
Studying Psychology for Career Development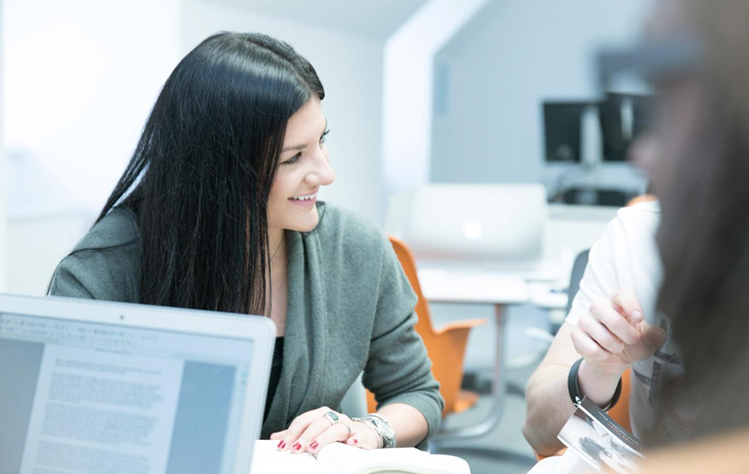 As the birthplace of psychoanalysis and the home of many famous psychologists, Vienna is one of the best places to study psychology. As you study abroad in Austria at Webster Vienna Private University, you'll have the opportunity to take at least one course from five main subject areas: biological and evolutionary, clinical and counselling, lifespan development, learning and cognitive, social and cross-cultural perspectives.
In addition to broadening your perspective, these courses can help prepare you for the senior thesis component. Conducting this research and deciding to complete a community practicum gives you practical experience and in-depth knowledge that will undoubtedly propel you towards a successful future in both academics and work environments. With these skills, students can pursue rewarding careers in: education, social services, non-profit organizations, and even corporations, to name a few.
By combining psychology with other subjects (like business or media studies), Webster students can further enhance their skill sets and unlock additional career opportunities that would align with their areas of interest and expertise.
Would you like to study in Europe? Contact Webster Vienna Private University for more information.