Study in Vienna: Scholarship opportunities and financial aid eligibility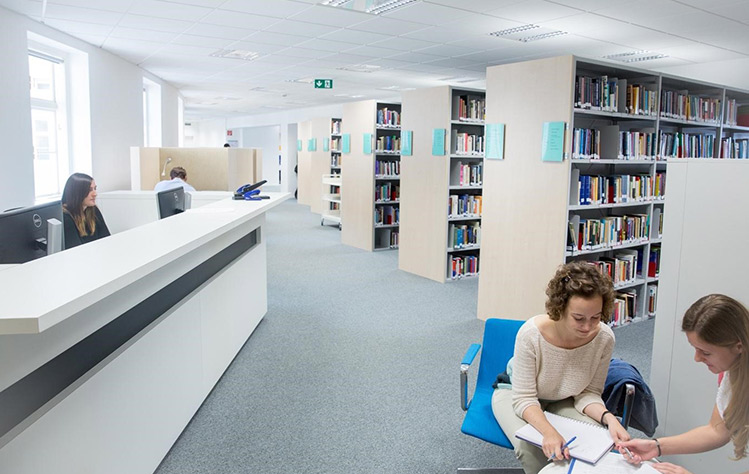 Starting your academic journey can sometimes be intimidating, especially when factoring in all the finances involved. To better guide your decision and ease any pressure you might be feeling, universities offer a variety of financial aid programs and scholarships—allowing you to confidently pursue your dreams and passions with greater peace of mind.
At Webster Vienna Private University, qualified students can access a broad range of financial aid services. These initiatives help promote inclusivity and allow a greater number of students to explore even more academic opportunities. In this way, you can achieve academic excellence without financial barriers.
This blog post will introduce some of the main financial aid programs and scholarships available to Webster students, and briefly highlight key requirements and conditions for students to review.
Financial Aid Opportunities through Webster Scholarships
Students with exceptional academic achievements can receive partial tuition coverage by applying for a Webster Vienna Private University Scholarship. You'll need to be in a full-degree program and maintain a minimum 3.0 GPA along with an advanced level of English proficiency to qualify, receiving between 2500€ to 5000€ (undergraduate) or 2000€ to 4000€ (graduate) per academic year. If you achieve a 3.5 GPA and C2 English proficiency, then you might qualify for distinction—potentially receiving 10,000€ (undergraduate) or 7000€ (graduate) per year. These scholarship opportunities are offered to new students only, make sure to apply before you start your program.
2nd-Degree Benefits for Webster Alumni
Alumni wishing to start a second degree at Webster can benefit from the Webster Vienna Second Degree Grant—with a 20% discount from their tuition fees. Those with family members who attended Webster Vienna Private University or another Webster University campus can also receive 10% off tuition for direct family members (parents, siblings) or 5% off for extended family members through the Webster Vienna Legacy Tuition Grant.
Lastly, any Webster Vienna Private University student can apply for the Webster Vienna Training Scholarship. If accepted, you'll be able to develop real-world skills outside the classroom while receiving maximum tuition coverage of six standard courses, each worth 3 U.S. credit hours.
Sponsored Scholarships for Those Planning to Study in Vienna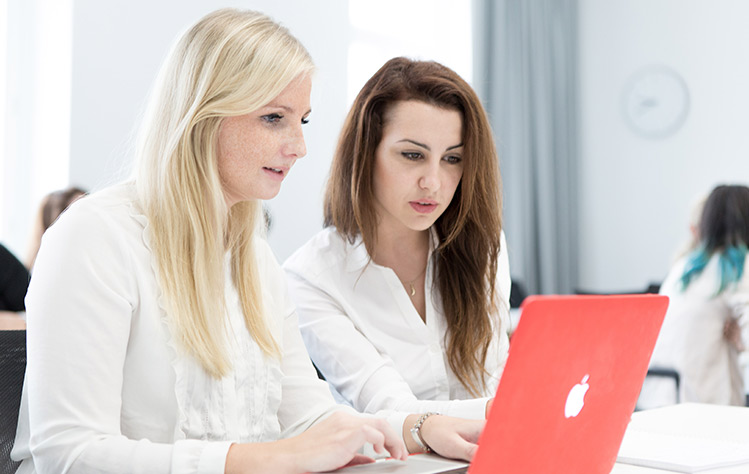 One new undergraduate student coming directly from high school might be eligible for the Borealis Social Scholarship if this student demonstrates financial need and academic excellence. Here, you'll need to be accepted into a Webster program and achieve a 3.5 GPA or higher, along with having advanced English skills, to benefit from a nearly full-tuition award. This scholarship is renewed yearly—provided that you complete 12 U.S. credit courses and maintain the required minimum GPA each semester.
Those who study in Vienna for a full year at Webster Vienna Private University and excel in their academics might also qualify for the Borealis Excellence Award for Freshmen Students, a merit-based partial scholarship that provides coverage of 10,000€ per year.
For the above merit scholarship, you'll need a minimum 3.8 GPA with 12 credits per semester. Other criteria include active participation in on-campus activities, voluntary work, and involvement in the LEADS Leadership Certificate Program, among other things.
By putting in the effort and creating good work, you'll be able to improve your chances and explore various financial aid opportunities.
Scholarship Opportunities for Austrian and U.S. Citizens
The Austrian Federal Ministry of Education, Science and Research offers a merit award of 750€ to 1500€ to Austrians, or those with close ties to Austria. This award is given to degree-seeking students with a minimum 3.3 GPA and 24 credit hours (undergraduate) or 12 credit hours (graduate) at Webster Vienna Private University.
If you're a U.S. citizen, you can explore Veteran Benefits or Federal Student Aid (FAFSA) to receive partial coverage through student loans. It should be noted that this procedure is administered only by the Webster University Financial Aid Office in St. Louis. That said, Webster Vienna Private University is there to help you navigate through all of this information and find the right financial aid program.
Do you want to study abroad in Vienna?
Contact Webster Vienna Private University for more information!