Several Gorloks Nominated for Regional Emmys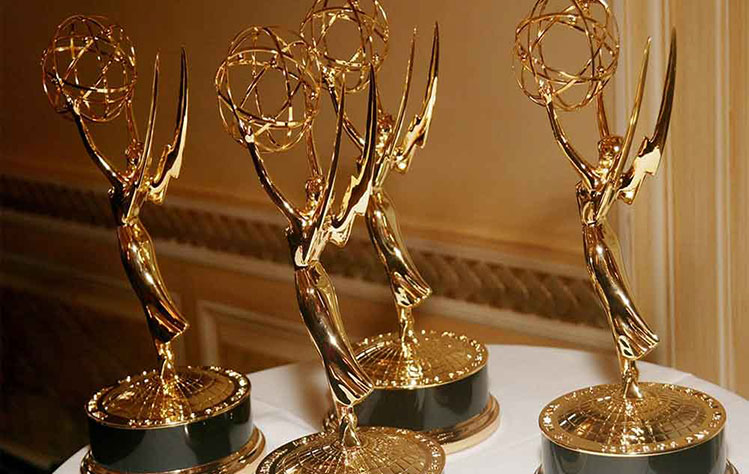 The Mid-American Emmy nominations were released last week, and several Gorloks made the list. The Mid-American awards are regional Emmy awards for videos produced in markets across the region, from Quincy, Illinois to Shreveport, Louisiana, and from Paducah Kentucky to Jonesboro, Arkansas and all across Missouri. This year's ceremony will be held Oct. 29 at the Hyatt Regency St. Louis at the Arch.
School of Communications alumna Allison Klinghammer, '16, was nominated along with several of her Coolfire colleagues in the Instructional/Informational Short Form category for the video "Ed V. Pizza." The video was a promotional commercial for the law firm Brown & Crouppen that features lawyer Ed Hermann discussing the "four major styles of pizza."
In a Facebook post earlier this week, Klinghammer said that most of the credit for the video belongs to her colleagues, but she was "honored to be included in any way."
Current Webster University School of Communications student and Suggs Scholar Gerald Burton Jr. is also on the list of nominations. A short film titled "From Concrete and Brick" that he made at Aligned Media with producer Scott Huegerich has been nominated in the Education/Schools Short Form category. In the film, Burton explains his hopes for the future and why he is pursuing an education.
A third Gorlok will also be mentioned during the upcoming ceremony, but not for a film she made. Rather, HEC-TV was nominated in the Magazine category for the episode "Spotlight: Middle Ages, Changemaker & Wolves." The hour-long program included a profile on Webster University International Relations student Fahima Band Ali, who made news last year for her fundraising efforts to support Afghan refuges fleeing the collapse of Kabul in 2021. The segment on Band Ali is online.
For more information on the Mid-America Emmys, visit emmymid-america.org.