Community Music School Student Receives Scholarship from Chopin Foundation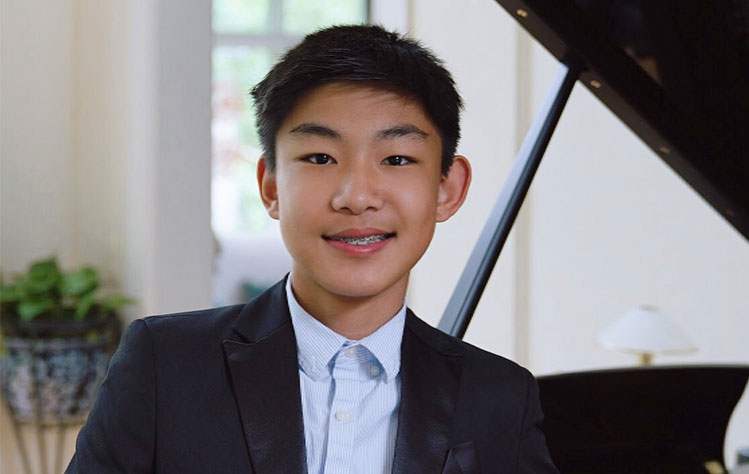 Jerry Chang, a piano student of Zena Ilyashov at the Community Music School of Webster University, has been chosen as one of 23 nation-wide scholarship recipients by the Chopin Foundation of the United States. The jurors who selected Chang described his playing as "powerful yet sensitive with a wonderful sense of poetry."
As the Chopin Foundation explains, its scholarship program aims to support and encourage young, talented American pianists through up to four years of preparation for the National Chopin Piano Competition of the United States, which is held in Miami every five years.
Renewable scholarships of $1,000 are awarded each year on a competitive basis to outstanding young American pianists who demonstrate a special affinity for the interpretation of Frédéric Chopin's music.
When asked about the impact of his scholarship as well as his future plans, Chang said he hopes for his music to become available worldwide, and that he may share the joy of music with as many people as possible.
"I hope to perform on bigger stages and compete in prestigious competitions such as the National Chopin Piano Competition," Chang said. "I wish to expand my understanding of music, learn from great teachers and fellow musicians, and be an ambassador to promote and preserve classical music. The Chopin Foundation Scholar Program is a step for me to learn more about the beauty of classical music."