Webster Alumnus Opens Successful Online Chess Academy in India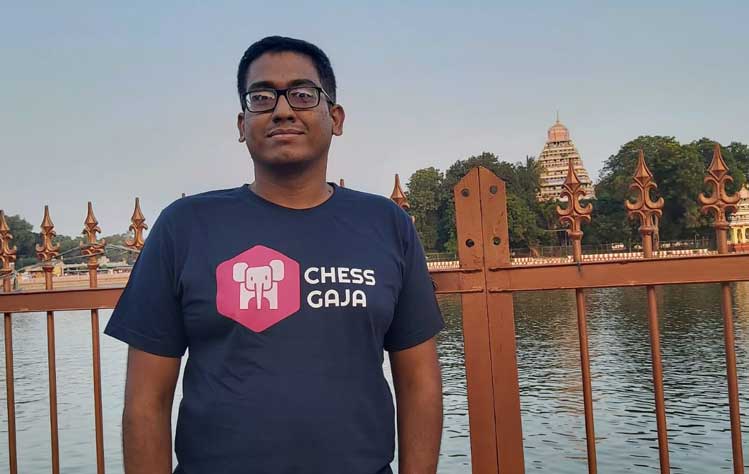 Getting an M.A. in Management and Leadership with a certificate in Business Analytics in 2018 wasn't enough for Chess Grand Master Priyadharshan Kannappan. He combined the knowledge from his degree and his time in the SPICE Chess Program to start an online chess academy in India called Chess Gaja. In just one year, it has become a leading online chess academy.
Kannappan said that the endeavor to start a chess academy has always been on his mind, but the actual creation of the business fell into place accidentally. After graduation, he took a job as a Product Manager at an ed-tech startup in India that focused on chess. And while it didn't work out at this job, Kannappan saw a lucrative opportunity in the ed-tech market.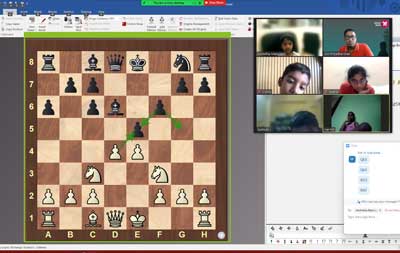 "The ed-tech space in India was going through a revolution even before the pandemic, so I felt like this space was the one I should be in," he said, "and that's why I envisioned building an online chess academy from the start."
Chess Gaja got its start in Kannappan's apartment in June of 2019. "It was just an academy website and I was the only one teaching," he said. "In a few months, I had so many requests from potential students who I didn't have the time to teach I began hiring coaches to teach in the academy."
And the COVID-19 crisis and subsequent shutdowns and quarantining only helped Kannappan's idea take off. "People had free time on their hands. They wanted to pursue their hobbies or brush up on their existing knowledge," Kannappan explained. "For the serious learners who aim to be chess professionals in the future, it was their time to gain as much knowledge as possible without any scheduling issues."
Now with more than 15 instructors from all around India, and over 100 students representing more than 10 nations, Chess Gaja focuses on 1-on-1 sessions, but also offers several group training sessions. The academy is open to players of all ages and experience levels and classes are customized based on these factors. "We have worked with 5 age category national champions, and currently have 12 students in U.S. top-100 for their respective age categories."
Kannappan said much of his success stems from the things he learned and people he encountered here at Webster. "Dr. Joe Roberts definitely helped me better understand what it takes to be an entrepreneur," he said. "After I moved back to India, he has consistently mentored me by giving valuable inputs regarding my personal growth as an entrepreneur and the growth of Chess Gaja as an organization."
"Also, the time I spent training under Chess Coach Susan Polgar helped me to become a better trainer, as I use a lot of coaching techniques on my students that I had learned from her. I use the different strategies and business techniques that I studied during my time in Webster on a daily basis."
Kannappan said that people who are aspiring to become entrepreneurs should understand the importance of focusing on maximizing customer value. "If you can consistently do that, your customers will become your brand's biggest ambassadors and you will get a lot of word-of-mouth marketing. It's invaluable."
To find out more about Chess Gaja, click here. To learn more about the George Herbert Walker School of Business and Technology's programs, visit https://www.webster.edu/business-and-technology/index.php.