Webster's BA in Creative Writing Named Top Program in Missouri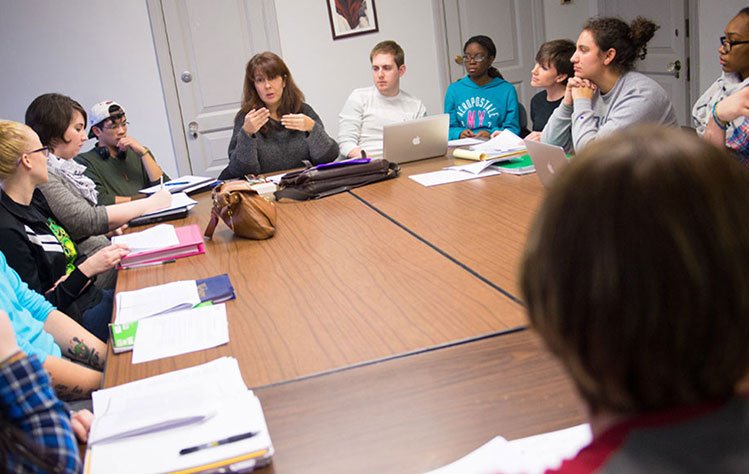 A well-known creative writing website — creativewritingedu.org — that is utilized by many degree-seeking prospective students recently named Webster's BA in Creative Writing the top program of its kind in the entire state. The website, which is owned and operated by Wiley University Services, praised the program's global focus, including its international language requirement. The compilers of the nation-wide list went on to note that:
Webster University's BA in Creative Writing offers an exciting exploration of fiction, poetry, drama, and creative nonfiction to prepare emerging writers to refine their understanding of a range of literary strategies and elevate their creative skillset.
Students of this program work in an intimate creative writing community that's home to superb, hands-on learning through The Green Fuse, the student literary magazine, The Mercury, an annual publication of student work, and through outstanding internship opportunities with major names like St. Louis Magazine, River Styx Magazine, and the St. Louis Art Museum.
"This is exactly what we hoped would happen when we designed the major four years ago," said Murray Farish, associate professor and director of creative writing. "There are some outstanding programs on this national list, and it's an honor to be among them."
To read more, click here.