The Parsons "Twins" Start Another Educational Adventure Together at Webster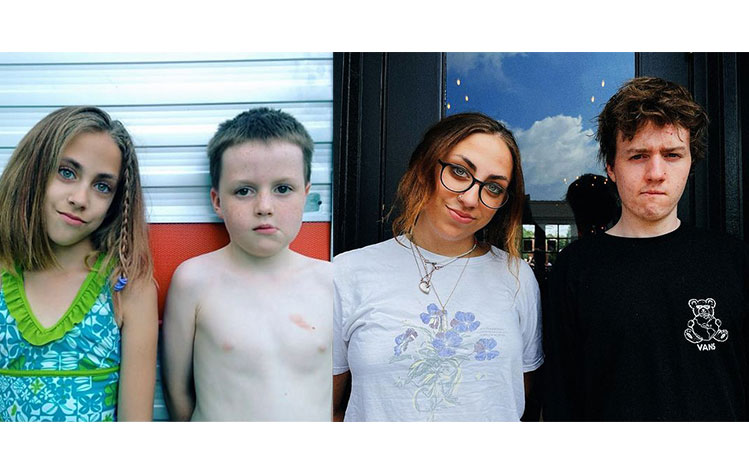 Years ago, on their first day of kindergarten, Eva Parsons and Micah Parsons were placed in the same class. They had the same last name, lived in the same town and were the same age. Naturally, everyone assumed they were twins. The truth was, they had never met.
In August, serendipity struck the unrelated Parsons again when they moved into their dorm rooms – in the same hallway – on the Webster University campus in St. Louis. Having chosen the same university without the other's knowing, they are now off on another twin-like academic adventure.
After that fateful and funny kindergarten meeting, the Parsons (Micah's family) and the "other Parsons," as they called Eva's family, swiftly became close.
"Our families grew up a few blocks apart from each other in Kansas City, Missouri," the two explained in a joint response to Webster after Micah's mom shared a celebratory post about the duo on Instagram and tagged the University. "It's crazy the way things worked out for the two of us!"
Eva and Micah remained in the same class for a few years after their first meeting and considered each other best friends. They were inseparable and said they had plenty of fun on several occasions making people think they were twins. Then distance interfered.
Micah's family moved to Liberty, Kansas, and though they were always in each other's thoughts, life got in the way of keeping in touch. After what felt like a long time, Eva learned that Micah and his younger brother were playing big roles in a musical production at their high school. Eva and her mother decided to see the show and surprise the family afterward.
As Eva and Micah began catching up, the conversation turned to college for the two then-high-school seniors. Micah said he would be attending Webster. Eva revealed she had just toured the campus a few weeks prior and was also choosing Webster.
"Neither of us knew the other was going when we made the choice," they explained. "It was a full-circle moment."
Now, settled into their rooms on campus and getting into the swing of their first semester, the two said they feel grateful to have each other close once again and are quick to offer up what they love or admire about the other after all this time.
Micah, a Film, Television and Video Production major, said Eva is passionate about what she believes in and possesses an outspokenness that he doesn't always have as someone who keeps more to himself.
Eva, a Philosophy major, praised Micah's talent.
"Pretty much anything that has to do with creativity, he has a niche for, and it's been so cool to see him grow into that side of himself," she said.
The two also remembered how, when they were young children spending time at each other's houses, they would go to great lengths to keep a visit from ending.
"We would try everything we could to not leave when it was time to go," they said.
Little did they know then that the day would come when having to "go home" would just mean a dorm room two doors down.