Webster Ghana Has a Busy End-of-Semester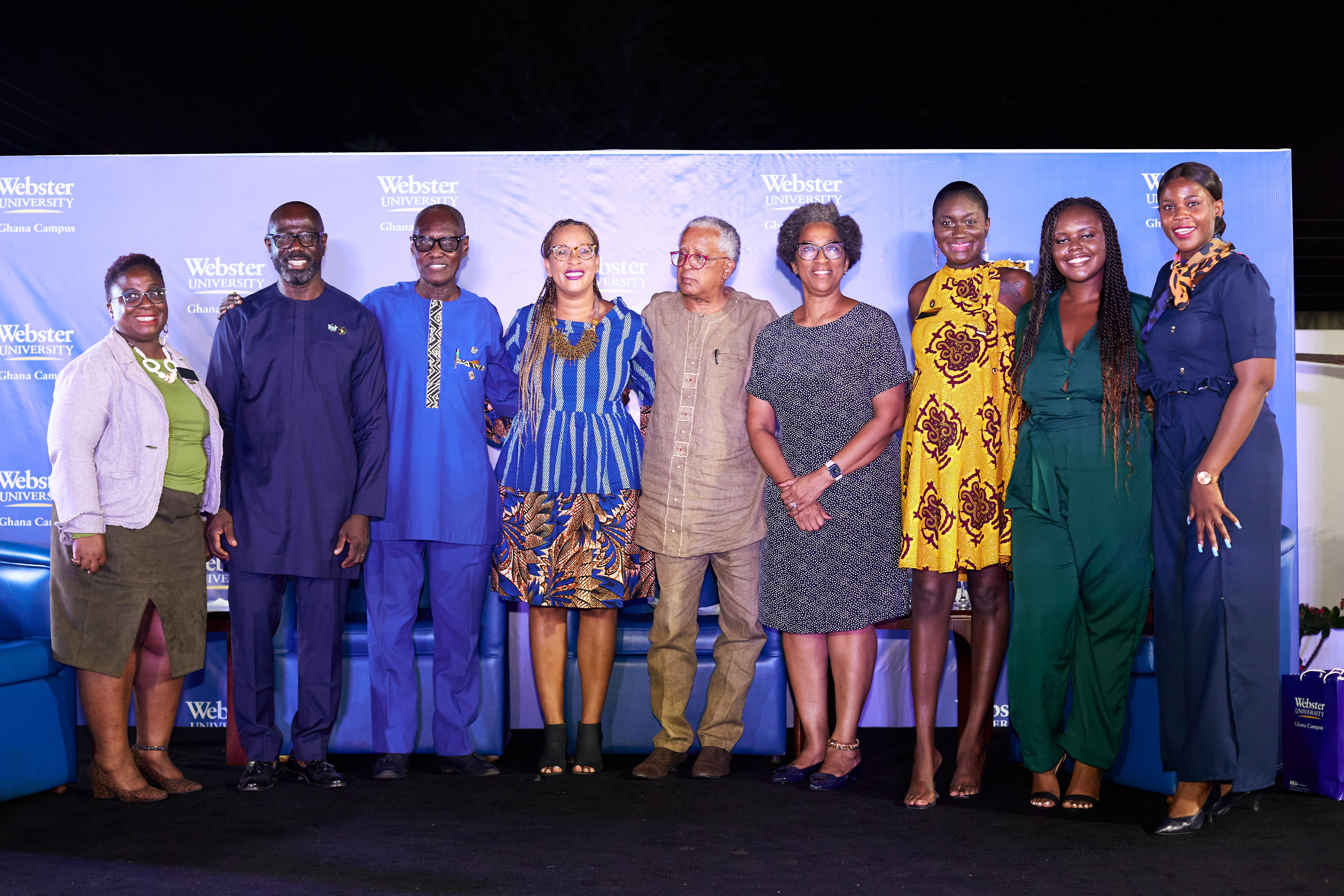 Webster Ghana Student Government Association Hosts Student Conference
Webster Ghana Student Government Association in partnership with the Office of Student Affairs held this year's annual Spring Student Conference in March — the first in-person conference since the pandemic.
Since its inception in 2018, the annual Spring Student Conference has been an all student-managed event that creates the opportunity for discussions on various topics that affect the youth of today, with input from qualified resource personnel. This year's conference themed "Careers for the Next Decade: Media, Technology, Business, International Relations and Finance" focused on the possible career opportunities available for the various majors that students have chosen.
The aim of the conference was to prepare and equip all students, especially seniors, for the world of work. It kicked off with a career readiness workshop that included discussions on topics such as personal branding, developing interview and networking skills, the benefits of having a LinkedIn profile and how to develop a curriculum vitae/resume and cover letter. That workshop ended with one-on-one reviews of student resumes and coaching on how to adapt them to suit what employers want.
A lecture followed which brought students from other universities in Accra — Academic City University College, African University College of Communications (AUCC), University of Ghana, among others – to Webster campus to discuss careers.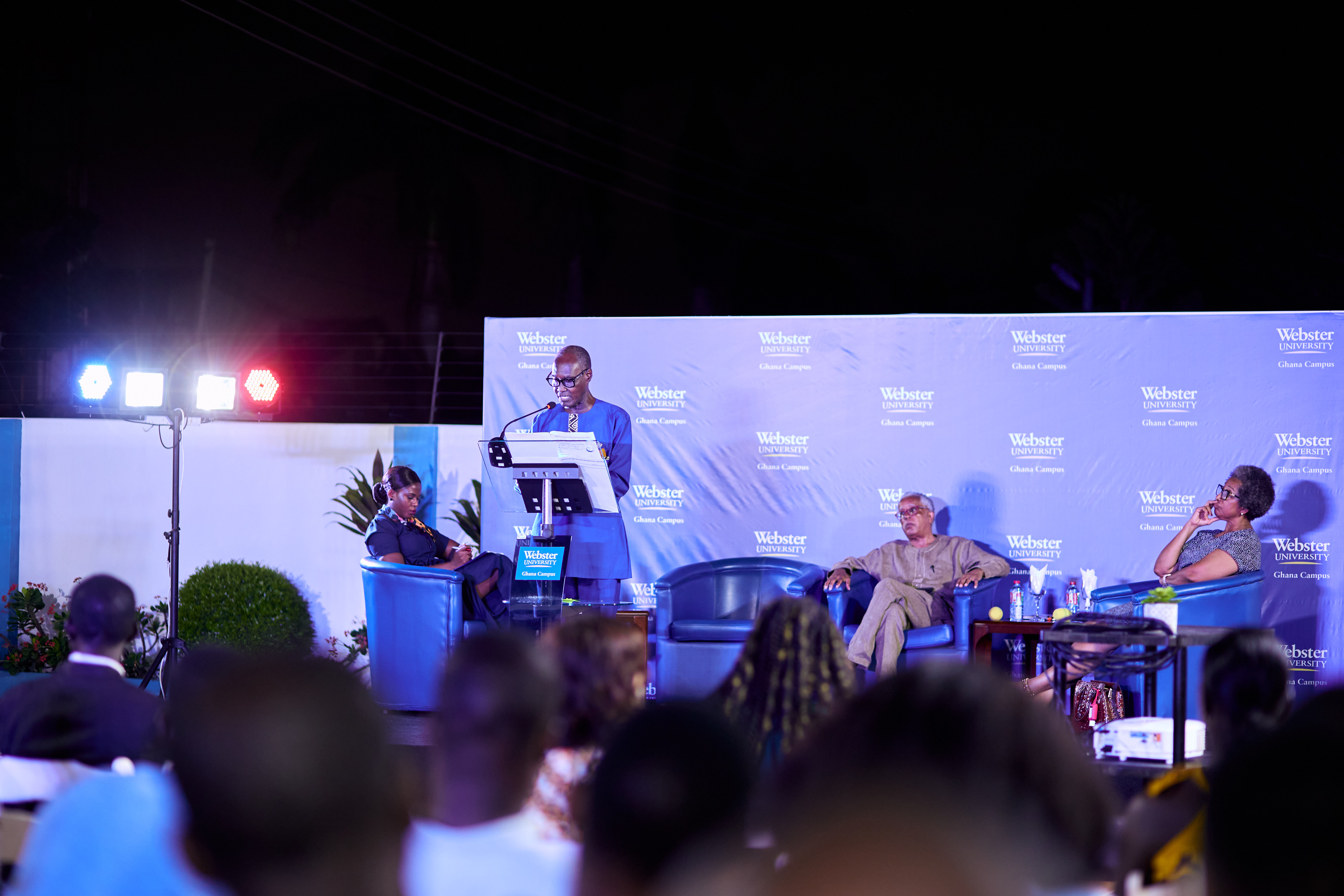 We were honored to have five qualified resource persons representing each of the areas, who spoke on the different opportunities available for the various disciplines and how to build a career.
They included:
• Dr. Edward Dwumfuor – Former World Bank diplomat
• Dr. Eric Afful-Dadzie – Faculty, Computer Science Department, Webster - Ghana
• Adjetey Annan – Ghanaian actor
• Petrina Adusei – Psychologist/ CEO of MBS Care
• Mr. Joshua Rockson – Vice President and Head of Procurement, Absa Bank
They focused on the soft and hard skills required to succeed in any career and encouraged students to take every available opportunity they can get to develop those skills through internships and even volunteering.
It was a very interactive event with students participating in activities, asking questions and engaging with all speakers. The conference was also a good initiation to prepare students for the career fair.
Final Ghana Public Lecture for 2021/22 Year
In April, Webster University Ghana hosted its Spring Public Lecture returning to its usual in-person format after two years. The panelists for the event were Dr. Michael Williams, Dr. Cynthia Forson and Mr. Poku Kyei.
Themed "Africa Beyond Aid: The Role of the Diaspora in Making it A Reality," the event opened with Mr. Akwasi Awua-Ababio, the Director of Diaspora Affairs, Office of the President of Ghana, presenting a special address. He spoke on government initiatives to continue advancing the plan's objectives.
The first lecture was given by former academic director of Webster University Ghana - Dr. Michael Williams - who spoke on "How Africa Can Leverage the Multiple Roles of the Diaspora to Wean Itself from Its Dependence on Foreign Aid and Development Financing." Williams provided suggestions such as Diasporan direct investment through means like health, education, tourism, partnerships, citizenship and reparations.
Dr. Cynthia Forson, deputy provost at Lancaster University Ghana, presented on "What Economic and Development Policies Have Contributed to Africa's Reliance on Foreign Aid?" As an associate professor, she provided the audience with insightful information and statistics on why Africa's dependence on foreign aid is so significant modern-day.
Final panelist Mr. Poku Kyei shared the development reforms and interventions Africa can adopt to realize the vision of Africa Beyond Aid.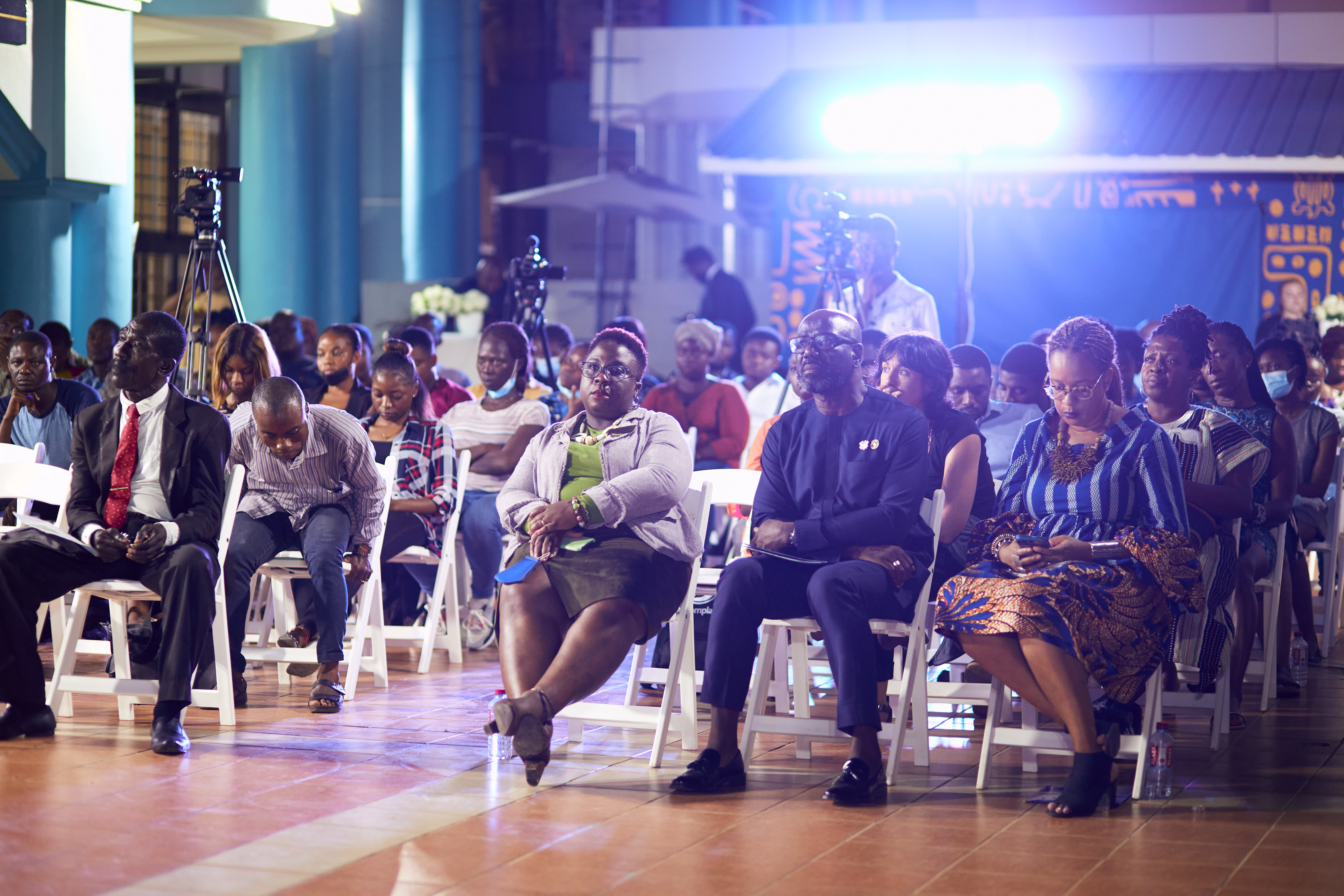 The event featured a lively Q & A segment, steered by professor and moderator Mercy Tetteh. A raffle was also held where three books were given away including Dr. Williams' recent book, "The Pan-African Imperative – Revisiting Nkrumah's Vision for African Development."
The affair concluded with photos, networking and hors d'oeuvres.
Ghana Campus Brings Employers to Campus for Premiere Career Fair
More than 14 companies set up at Webster Ghana's East Legon campus in April, eager to showcase their products and services and the internship and job opportunities open to students and alumni.
Themed "Responding to Careers of the Next Decade" and seeking to place students in various positions across industries, some of the businesses and organizations that were present at the school's first career fair included Access Bank, ABSA Bank, OmniBSIC Bank, the Daily Graphic, Meltwater Africa Entrepreneurial School of Technology, American Chamber of Commerce, mPharma, Uber and Splenda – to name a few.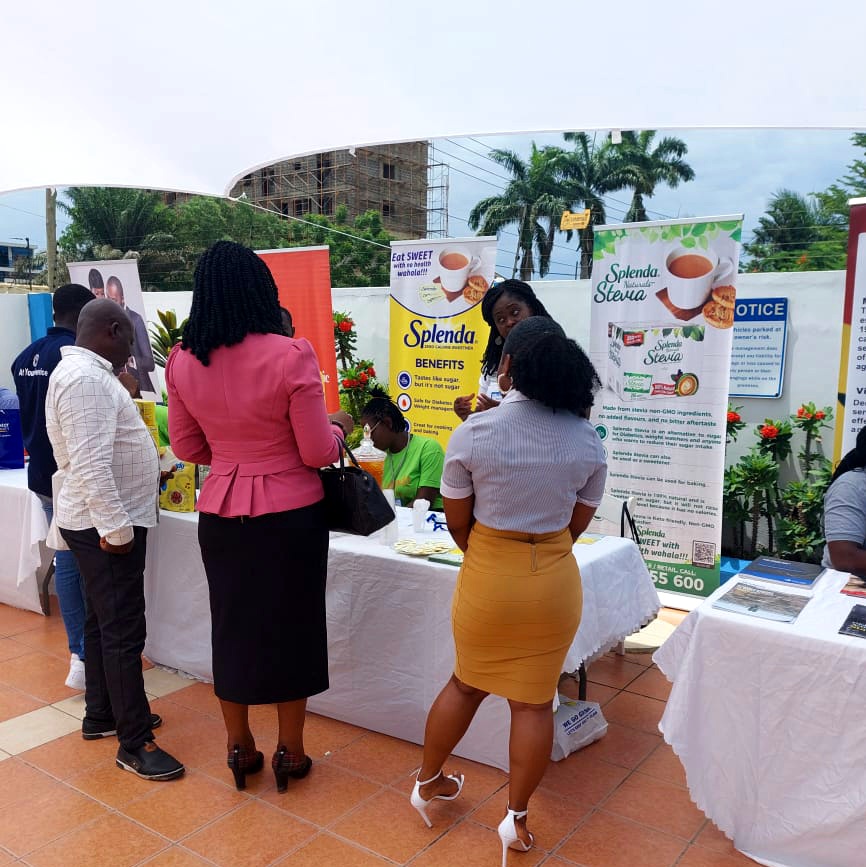 The event was organized by the university's Success Center within the Office of Academic Affairs. Dr. Linda Deigh who is the academic director, said of this first career fair, "We're very excited to launch this annual affair and to be able to bring amazing companies with stellar internship and job opportunities to our students. Such professional placements are mutually beneficial, allowing students to gain valuable work experience in the relevant industry before they graduate and offering businesses supportive skills in their busy departments."
The first part of the fair was exclusive to Webster Ghana students and alumni, allowing them to put in on-the-spot internship and employment applications, as well as interview same-day for positions companies were eager to fill. The fair then opened up to the general public and students from other universities.