Global Student Leadership Summit Returns in 2023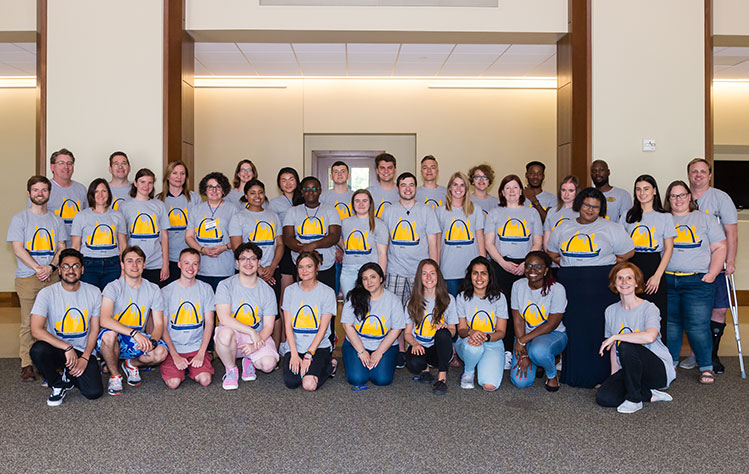 The Global Student Leadership Summit (GSLS) will return to Webster University next year following a generous donation from alumnus Alan Elliott Merschen. Webster's Leiden campus will serve as host of the summit, which is scheduled for May 22 – 26, 2023.
"In these challenging times, it is more important than ever that we invest in our collective international and interdisciplinary future," Merschen said. "I believe this improved program will achieve a positive step forward."
Leiden was selected because of its strong history of student leadership and experience with the GSLS program, said Dean of Students John Buck. The Leiden campus is celebrating its 40th anniversary in 2023 and is including the Global Student Leadership Summit in those celebrations.
The GSLS will accept applications starting Nov. 1. A group of approximately 30 student leaders from Webster's global network will be chosen to participate in this world-class leadership development experience. Through the selection process, the goal is to build a diverse cohort of students with strong leadership potential and the ability to work collaboratively across differences.
Applications for the program will be available on the Connections site.
The GSLS, in partnership with Webster University's Gleich Honors College, provides a unique opportunity for Webster University student leaders to gain knowledge and skills, and create positive change in a global environment. By developing relationships with peers from throughout Webster's global network, participants gain a better understanding of the impact student involvement has on students and Webster University worldwide.
After attending the 2023 summit, the student leaders will be tasked with returning to their home campuses and working collaboratively with their fellow students to increase the level of leadership involvement and enhance connections among students throughout Webster's global network. The summit is a transformational experience that further develops each student's sense of mission and purpose.
The GSLS was previously held at the Webster Groves campus in 2015 and 2019, and at the Vienna campus in 2017. Plans for a summit in 2021 were canceled due to the pandemic.