Webster Student Receives Gyo Obata Fellowship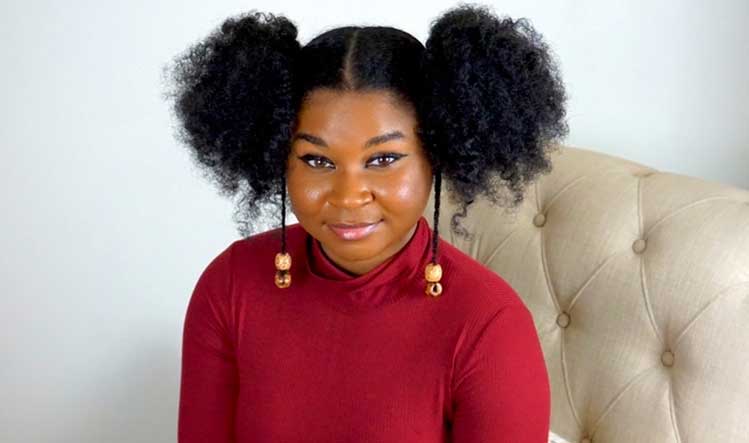 ST. LOUIS - Zipporah Cunningham, a senior in the Leigh Gerdine College of Fine Arts, has been named one of the recipients of the Gyo Obata Fellowship through the Regional Arts Commission of St. Louis. The 10-week paid summer internship is offered to undergraduate students pursuing careers in arts management, giving them hands-on experience in various nonprofit organizations within St. Louis City and County.
Cunningham said she found out about the fellowship through another classmate, who encouraged her to apply last year. She was then selected and scheduled to take the internship last summer, but due to the COVID-19 pandemic, the fellowship was postponed. "This actually ended up working out better for me," she said. "After I graduate, I get to go straight into an internship, which is something I really, really wanted."
Besides being a paid internship, which will help her meet her financial obligations while learning on-the-job experiences, she was attracted to the internship because of its diverse nature. The Gyo Obata Fellowship is awarded to students from backgrounds that have been traditionally underrepresented in the arts, she said. "It's really hard to find internships that are geared towards minorities like that," she said, "so that grabbed my attention."
The opportunity also will introduce her to others in the arts community. "I love learning new things and meeting new people, so I thought this was like the perfect thing for me," she said. "And even if they don't offer a job afterwards it will still look good on my resume and it will also be really great for networking."
Cunningham said she doesn't know where she is going to be placed yet, but that the Regional Arts Commission tries to place all the interns based on their majors. "They said they might put me with a graphic designer, so I want to learn different techniques that I haven't learned and how to become a better graphic designer." She said it will likely be June before she finds out where she will be interning.
She is excited for the experience and how it will impact her future career. "This fellowship means a lot to me," she said. "I think it will help me network and branch out and do different things that I didn't even know in the arts. I like to be versatile and want to learn all types of different things."
Cunningham is grateful to Webster for giving her an education that has helped prepare her for this internship. "One of the classes I took last semester was a professional class, to help work on my portfolio and my resume and how to talk to a professional."
Cunningham isn't the first Webster student to benefit from a grant from the Regional Arts Commission. In 2020, Webster music faculty member David Werfelman received a grant from the commission for a proposed collaborative art project.