Hubenschmidt visits Webster University Tashkent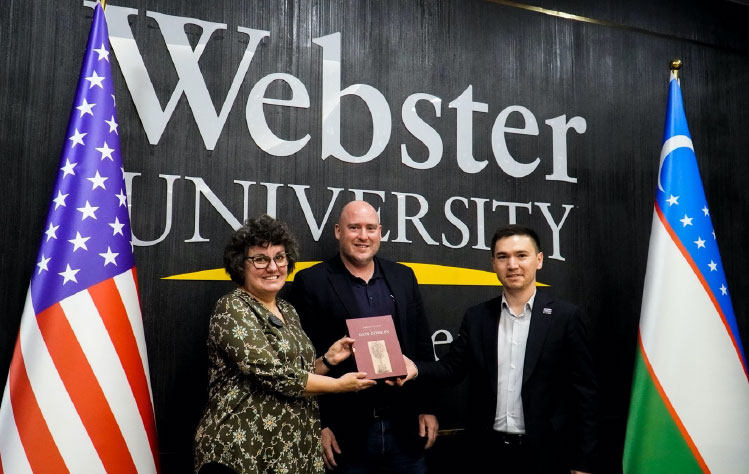 Holly Hubenschmidt, director of instruction and research services for Webster University libraries, made an official visit to Webster University in Tashkent, Uzbekistan on October 30. The invitation was extended directly from Rector Vassilis Polimenis with the request that Hubenschmidt provide a number of student-oriented trainings to illustrate how the use of the library supports student independent learning. Following the trainings, students had a chance to ask questions and obtain valuable insights on ways to find reliable, trustworthy and scholarly information for their course assignments and research.
Hubenschmidt also met with faculty members and fellow librarians at Webster University Tashkent to provide workshops on special collections and archives, use of the state-of-the-art computer facilities, and how to collaborate with Webster's international network of students and online resources. Online training sessions were provided for students who could not participate in person, and special emphasis was placed on working within the library website, which offers students and faculty at all Webster locations a wealth of digital materials.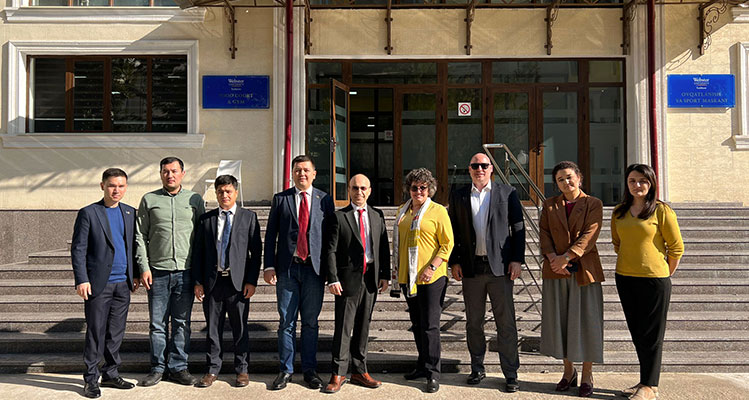 In addition to the trainings, Hubenschmidt visited the National Library of Uzbekistan where she had the opportunity to hear President Shavkat Mirziyoyev's initiatives for the creation of joint virtual libraries and the modernization of the local library system across the Republic of Uzbekistan to meet international benchmarks and standards. Hubenschmidt observed that Webster's contributions to the development of libraries at the campus level is in direct correlation with the president's work at the national level.
Hubenschmidt also had an opportunity to reflect on her impressions from her visit, thanks to an interview organized specifically for that purpose.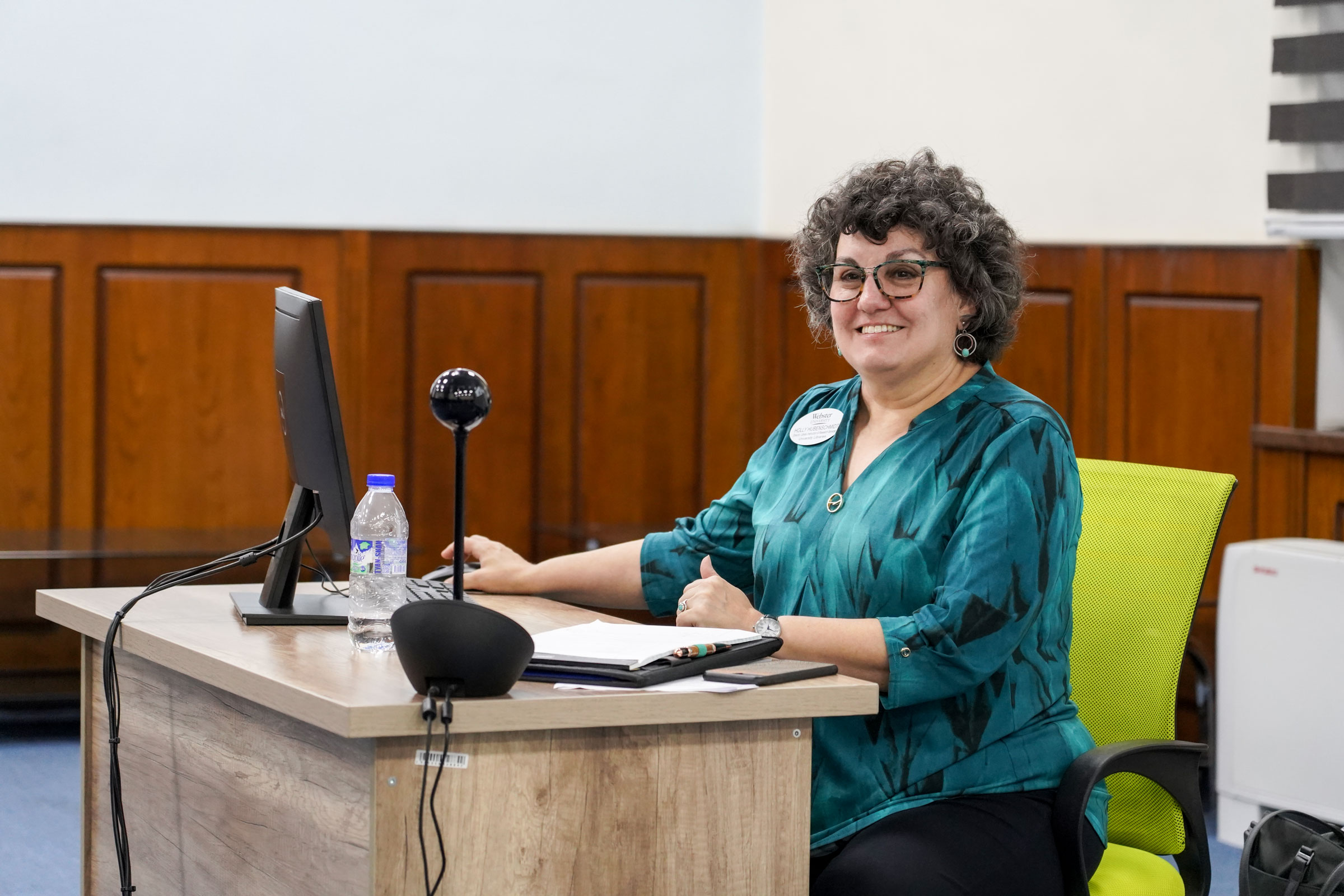 "I know I am a very lucky librarian to get to travel like this. I loved my visit to Tashkent," Hubenschmidt said. "I have not been to any place like this in the world before. It is a totally unique city. I feel like I have been treated so warmly by everybody. The students have been fantastic. The faculty have been so gracious. I highly recommend anyone visit Tashkent, and I hope it really becomes a study-abroad destination for our St. Louis students. I think they will treasure the experiences they have here. I know they will."
The full interview with Hubenschmidt can be watched online.
Webster University Tashkent was founded by decree of the president of the Republic of Uzbekistan in March 2019. The University's aim is to provide advanced programs built to teach students the hard and soft skills necessary to succeed in today's globalized world. The mission of Webster University libraries is to empower the diverse, global community of students, faculty, staff, and alumni to fulfill their research, learning and information needs, now and in the future.