In the News: Le, Belo, Curtis, Magnus, Armah, Stack, Musangali
Recent news media coverage involving Webster University community members includes:
Le advances at International Charity Cup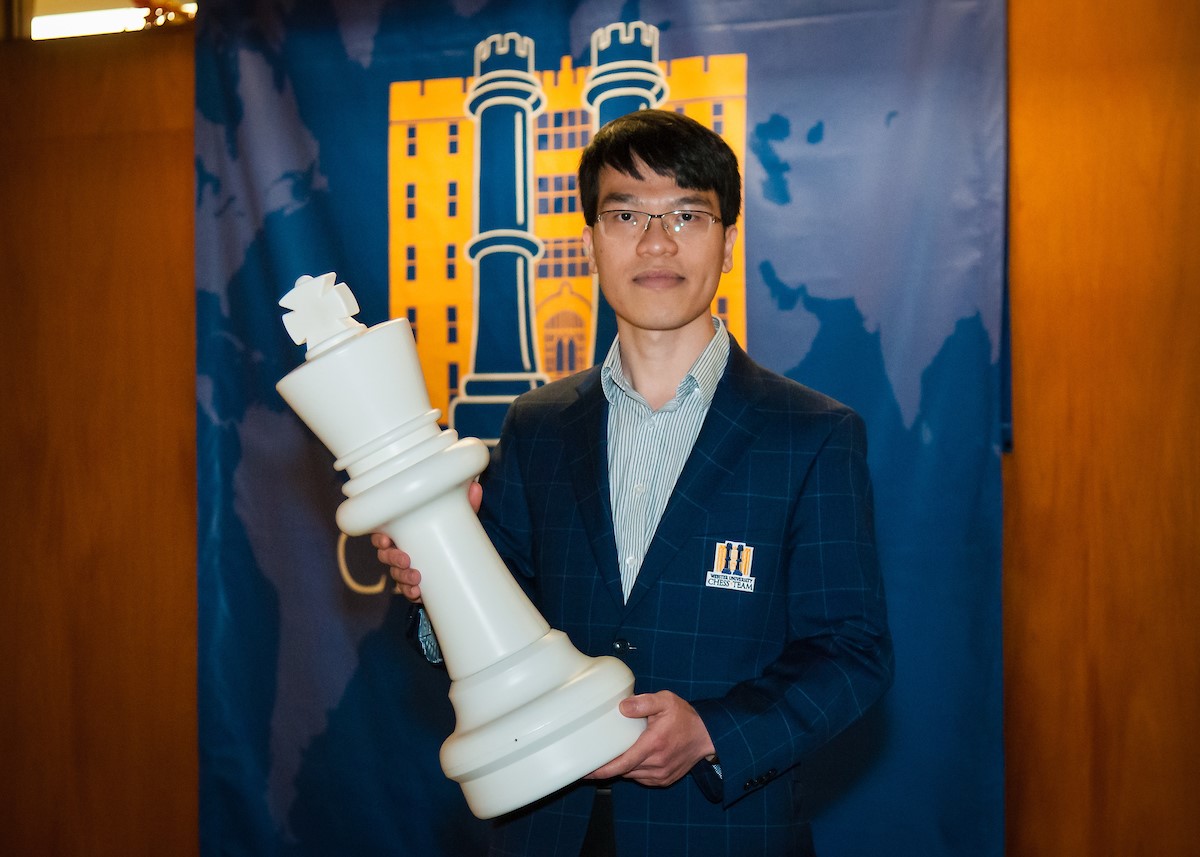 Webster University Chess Coach Liem Le was featured in several news stories on March 21 for quickly taking the lead in the International Charity Cup Chess Tournament. Le wowed the participants by besting chess king Magnus Carlsen in the first 48 hours of the tournament.
Here is one story, "Vietnam GM retains int'l chess cup lead," from VN Express International. Le later advanced to the tournament's semi-finals.
Armah on China's influence on Africa
Webster Ghana's Esther Armah, an International Relations lecturer, was quoted by Ghana Web about China's increasing influence in the economies of African countries.
Belo on Russia-Ukraine War
International Relations Professor Dani Belo was interviewed by KNX Radio in Los Angeles and by FOX News about the ongoing Russia-Ukraine war. The radio interview can be found on Apple's Podcast Platform. The FOX interview can be found on YouTube at. Professor Belo's interview starts at 3 hours, 58 minutes into the broadcast.
Curtis on Cyberwarfare
Cybersecurity Assistant Professor James Curtis was interviewed by Mishpacha magazine in the article "Cyberwar Comes of Age." Curtis shared his theory about cyberwarfare and what it means for the current Russia-Ukraine conflict.
"Today, the combination of digital social engineering, social media, and misinformation have become the 'triad of disruption' used by Russia, China, and other nations against the open democracies of the world in an effort to sow discord, chaos, lies, and influence — all in their cause to weaken democratic foundations," said Curtis.
Magnus on Supreme Court Nominee Ketanji Brown Jackson
Sonette Magnus Legal Studies adjunct faculty member, was interviewed live on KTVI (Fox 2) March 24 during the 6-7 p.m. newscast to discuss the hearings for Supreme Court Nominee Ketanji Brown Jackson. She also was interviewed at 7:15 a.m. on Friday on KTVI for the same topic.
Musangali on Oscars slap
Professor Muthoni Musangali was interviewed by KMOX radio for a story about what the slapping incident during this year's Academy Awards telecast said about anger and how actor Will Smith could have handled the situation better.
Stack in Webster-Kirkwood Times about pandemic's toll on students.
Patrick Stack, director of Counseling and Life Development, was interviewed about the growing need for student counseling services because of the emotional toll the pandemic has had on students for the Webster-Kirkwood Times article "Student Needs Continue."
"Some students have been prevented from a 'normal' mourning of relatives and friends who have passed," said Stack. "Important rituals such as funerals were canceled due to COVID. This prevented students from receiving emotional support from family and friends. Some students became deeply depressed and anxious."