In the News: Stroble, Miller-Struttmann, Aubuchon, Smith and more
Stroble Discusses Webster's Future Plans and Student Loan Debt Relief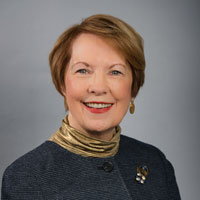 Chancellor Elizabeth (Beth) J. Stroble was interviewed by several outlets this week.

She was interviewed live on KMOX on Monday, Aug. 22, about the University's plan for the 2022-2023 academic year.

She sat down with KSDK on Wednesday, Aug. 24, to discuss President Joseph Biden's announcement of a student loan debt relief program. Stroble was also interviewed about the program for a story on the front page of the Post-Dispatch.
Miller-Struttmann's Alpine Bumblebee Study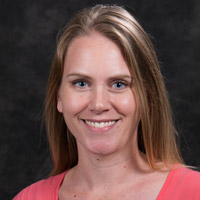 Professor Nicole Miller-Struttmann was the lead author on a new peer-reviewed study that found strong correlations between climate change and the reduction in population of the Alpine bumblebee in the Colorado Rocky Mountains. The story was picked up by numerous science-oriented news organizations:
AuBuchon on Animal Attack Movies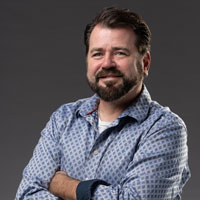 School of Communications Associate Dean Aaron AuBuchon was interviewed live on FOX 2 News on Monday, Aug. 21 about animal attack films, from "King Kong" to "Jaws" and beyond.
Smith on Media and Politics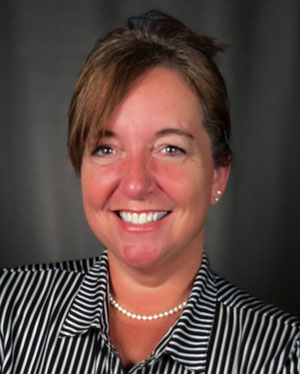 School of Communications Instructor Julie Smith was interviewed live on KMOX on Wednesday, Aug. 24 about politics and why the media covers it in the manner that it does.





MOCAN Grant
The St. Louis American ran a story on a MOCAN grant Webster University received that will fund a program intended to close the graduation gap between white students and BIPOC students. Greater St. Louis, Inc., a nonprofit organization, published a link to that story and made it one of its top stories in its weekly newsletter, which is distributed to thousands of business owners and community leaders in the region.
Myrtle Beach
ABC affiliate 15 News visited the Myrtle Beach campus on Wednesday, Aug. 24, to highlight the counseling services that Webster offers to the community.
INTERSESSIONS Music Festival
St. Louis Magazine ran a feature story on the INTERSESSIONS Music Festival, which the School of Communications is sponsoring and participating in.