Stephanie Mahfood Named Interim Dean of the School of Education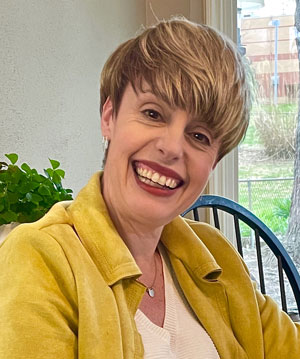 Professor Stephanie Mahfood was appointed interim dean of Webster University's School of Education. She will start her new position June 1.

"Stephanie brings real-world experience and leadership skills to this role, making her a great selection as the interim dean for the School of Education," said President Julian Z. Schuster. "From teaching students with disabilities in local schools to serving as associate dean of the School of Education, she has demonstrated her in-depth knowledge of pedagogy and her masterful skills in inclusive management. We anticipate that in this role, she will strengthen the school academically, operationally, financially, and in every other respect."
Mahfood joined Webster in 2004 as an adjunct professor, became a faculty advisor in 2007 and an associate professor in 2012. She was named the field experience director for the School of Education in 2018, a job she continues to fill, and was named associate dean last year. As field experience director, she has redesigned the curriculum to incorporate the use of video-tagging and classroom simulation software to allow pre-service teachers to systematically examine and transform their teaching. She previously worked as a behavioral specialist for the St. Louis Regional Center, a teacher at Frances-Howell School District and a teacher for Litzsinger School, where she specialized in teaching children with developmental disabilities. She also worked as a Peace Corps volunteer in Tunisia, North Africa, working with students with autism and developmental disabilities.
"I am honored to step into this new role in the School of Education. The work of preparing effective future educators and educational professionals is never more crucial than in these pandemic times," Mahfood said. "The innovative and nimble work of our faculty and staff is truly inspiring. I look forward to our continued collaborative work in preparing future educational professionals to be impactful, creative advocates for students and their families."
During her time at Webster, she has received several grants, including two Boeing Charitable Grants and a Faculty Research Grant. She was also named a Webster Faculty Fellow in 2016. She served as the Global Citizenship Program Keystone Seminar Director from 2017 to 2021. She has served on numerous Webster committees, including the Faculty Senate, the Global Citizenship Program Committee (where she served as co-chair), the Institutional Review Board, and the University Assessment Committee. Mahfood has been nominated for a Kemper Excellence in Teaching Award four times.
Mahfood has had several research papers published and has given dozens of presentations to local, state, and national professional organizations in the past two decades. Mahfood also regularly conducts workshops for various educational organizations and civic groups and sits on two advisory boards to provide consultation on topics ranging from planning curriculum for those with developmental disabilities, to supporting students with challenging behaviors, and inclusive teaching methods.
Mahfood has a bachelor's in elementary and special education from Calvin College in Grand Rapids, Michigan; a Master of Arts in Teaching with an emphasis in special education from Webster University; and a Ph.D. in Special Education from the University of Illinois, Urbana-Champaign.