Marjanovic Becomes Webster's First Female National Chess Champion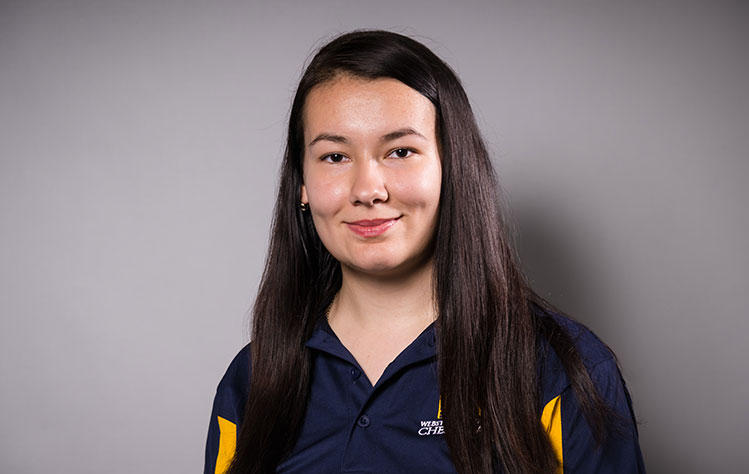 Webster University Chess Team member and Woman Chess Grandmaster Annamaria Marjanovic won the title of the 2022 U.S. Women's Collegiate Blitz Championship this weekend, becoming Webster's first female chess player to earn a national title.
Webster University Chess Team member and Chess Grandmaster John Burke earned third place in the open championship, while Webster's Blitz Team took second place in the team competition.
"I am very happy to win the title of 2022 U.S. Women's Collegiate Blitz Champion in my first year at Webster University," Marjanovic said. "I look forward to representing Webster in future competitions. I would like to thank my coach and my teammates for their support."
Blitz chess is a rapid-pace game where each player is only given seconds to decide their next move. As a result, even the best players in the world will make mistakes, making the game more challenging. For the Collegiate Blitz Championship, each player was limited to a maximum of three minutes of play time for the game with two seconds added per move.
Under that intense pressure, Marjanovic won six of the 12 rounds played. She also forced a draw in three rounds and lost three rounds, making her the highest-ranked female player in the tournament and clinching the women's championship title. Overall, she earned 24th place among all the players competing.
"Annamaria is one of the newest members of the team but has already shown her tremendous skills in chess," said Chess Coach Liem Le. "She is definitely following in the footsteps of the founder of our team and one of the first female grandmasters in chess' history, Susan Polgar. I look forward to seeing what her next victory is going to be."
She wasn't the only victor this weekend. Burke won eight of the 12 rounds of the tournament, with three draws and one loss, securing the third-place finish. Webster chess team member Aram Hakobyan finished in 10th place, Benjamin Glendura finished in 11th and David Zhurbinsky finished in 17th place. Burke, Glendura, Hakobyan and Zhurbinsky also competed together as Webster's team in the tournament, where they finished in second place overall.
The complete standings to the tournament can be found online.