News Around Webster: Smith, Christeson, Indjikian, Cosic, Nomikos and 'Talk Globally' Podcast
Smith Featured by Media Literacy Week, University of Maryland and KMOV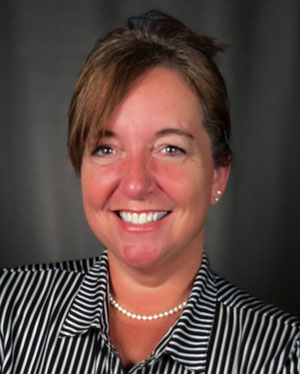 School of Communications Professor Julie Smith was recently sponsored by the New York Educational Media & Technology Association to present several virtual webinars on media literacy and digital wellness across New York state.
Geared specifically for high school students, the October webinars were part of Media Literacy Week and reached more than 7,500 students statewide.
Last week, Smith was also a featured speaker in the University of Maryland's Search Master Speaker Series, sponsored by the University's College of Information Studies. Her presentation, titled "You've found it: Can you trust it?" discussed the skill of digital forensics, which is the ability to discern the accuracy and credibility of information found online and in the media.
Also a frequent subject matter expert on KMOV, Smith was recently consulted for her expertise on how to tell fact from fiction in campaign ads.
Christeson Interviewed by Regional Arts Commission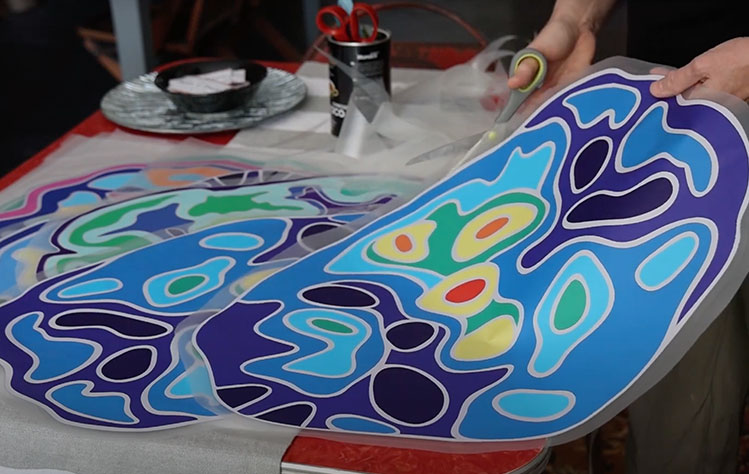 School of Communications Professor Con Christeson and artist Laura Holt were recently interviewed by the Regional Arts Commission for their collaboration on Holt's "Neuro Blooms Project."
The artistic collaboration and exhibition decorated Cherokee Street storefronts with bright, colorful imagery based on PET brain scans of people experiencing different types of mental health conditions. The project's aim is to illuminate mental health issues and encourage curiosity and compassion through the unique power of art.
As a part of the project, Holt facilitated workshops with community partners that allowed participants to reflect upon their compassion for mental health issues while creating art. The resulting pieces from those workshops will be featured at Christeson's Red Chair Studios through December.
A video of the interview with Christeson and Holt is available online.
Indjikian Moderated Session at Geneva's GTR Commodities 2022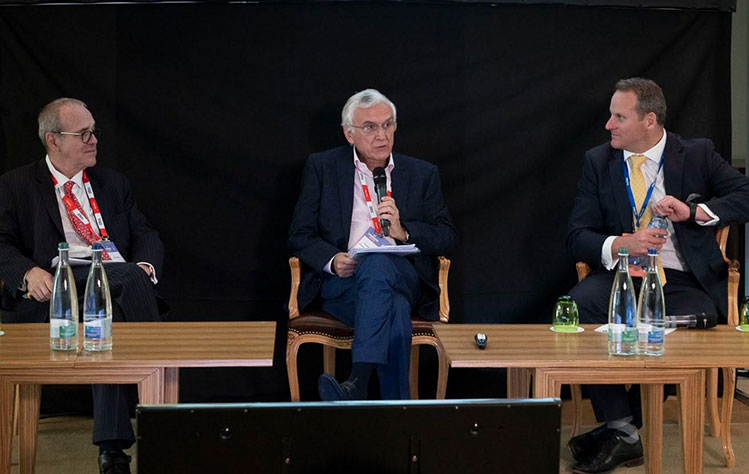 Professor Rouben Indjikian of Webster University Geneva moderated a session on international banking regulation and commodity trade finance at the Global Trade Review Commodities 2022 Convention in Geneva, Switzerland for the second year in a row in September.
The convention, billed as the premier gathering for the global commodity financing sector, featured more than 30 international speakers for a worldwide audience and highlighted Webster University Geneva's integral role and strong connections in the Swiss commodity and trade finance community.
Indjikian has drawn from the conference experience and data to build out his current courses on commodities and trade finance. He is in talks to moderate for a third time in 2023.
Cosic's work featured in performance, screening, and exhibition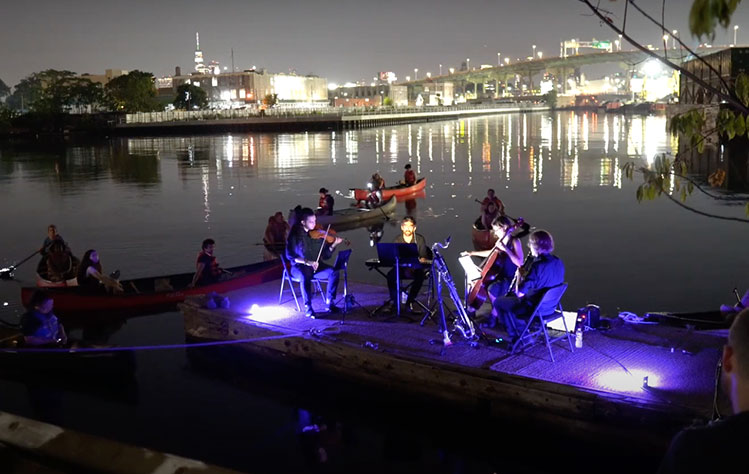 Zlatko Ćosić, adjunct professor for Webster University's School of Communications, will have his work on display via various platforms this November:
Ćosić's film "Fire Ecologies," a unique, collaborative film experience that explores American landscapes through the lens of climate change is set to show at Washington University's E. Desmond Lee Concert Hall Nov. 4.
The event will feature live music composed by Christopher Stark and performed the by Unheard-of Ensemble.
His short film, "The Lungs" will screen at the St. Louis International Film Festival on Nov. 8, offering "a reflection on the climate crisis, deforestation, and the devastating damages to the lungs of the Earth."
Ćosić's video "Un-Pollute" will be shown as part of the exhibit "Ecologies After Nature" at the Tramway Gallery in Glasgow, Scotland Nov. 20.
Nomikos Participated in Zagreb Security Forum 2022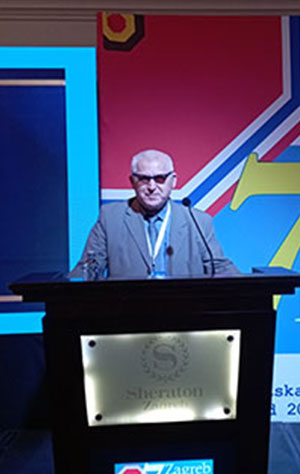 Professor Ioannis (John) Nomikos, Head of the History, Politics, International Relations and Religious Studies Department at Webster University Athens, participated in the seventh Zagreb Security Forum (ZSF) held in the Republic of Croatia in October.

Nomikos coordinated a panel on "Hybrid Threats in a Regional Context" for an international audience of military officers, government officials, and academics from more than 30 countries.

ZSF 2022 emphasized the global need to strengthen efforts at both national and international levels to enhance democracy and protect freedoms and society from malicious influences and affects.
Webster's Chapter of SIgma Iota Rho Launches Podcast
Webster University's Eta Alpha chapter of Sigma Iota Rho started a new podcast, "Talk Globally," which addresses current events in global politics. The first episode discussed the energy crisis and Europe's dependency on Russian oil and gas. Listen to it on Spotify. The next episode will discuss China and the role of President Xi.
Sigma Iota Rho promotes and rewards scholarship and service among students and practitioners of international studies, international affairs and global studies. It fosters integrity and creative performance in the conduct of world affairs. Webster's chapter is global, with a leadership committee consisting of students from the Vienna and St. Louis campuses.