Master's of Nursing Program Nationally Ranked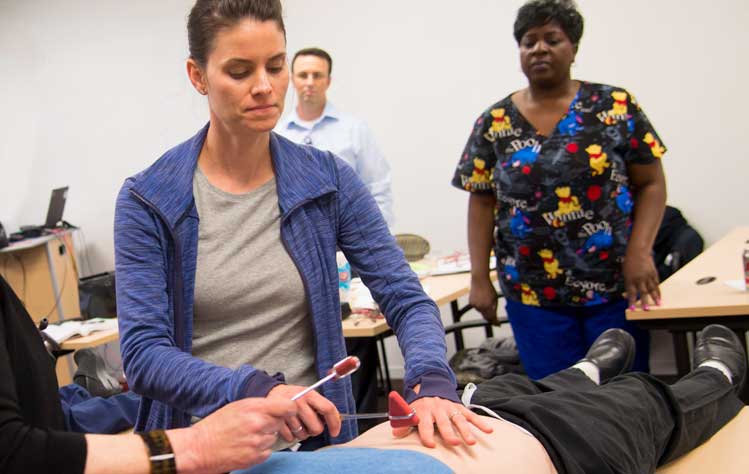 Webster University's Master's of Nursing program received its highest ranking ever in the annual U.S. News & World Report 2023 Best Graduate Schools - Nursing Programs list, released today. The program rose more than 20 spots in the annual ranking and earned its first-ever individual rank on the list.
The program was listed at 135 out of more than 600 programs reviewed for this year's list. Last year, the program also was named, but it was listed in the range of 168 to 220 range.
"The rise in the rankings is a testament to the hard work of the nursing faculty who make sure Webster's program delivers the most up-to-date and relevant information to our students," said College of Arts & Sciences Interim Dean Michael Hulsizer. "With the transition of the nursing program to the new College of Science and Health in June, we anticipate that the program will continue to grow stronger and rise further in the national rankings."
According to U.S. News & World Report, 601 graduate-level nursing programs were reviewed for inclusion on the most recent list. Out of those, 199 qualified for this year's list. Data reviewed included:
A peer assessment score from a survey of deans of nursing programs across the United States.
A survey of health care professionals.
The average number of grants each program received.
The percentage of faculty members who also were active practicing nurses.
The credentials held by faculty members.
The percentage of prospective students accepted into a program, and their average GPA earned from their bachelor's degree.
The percentage of students in a program who finished their degree.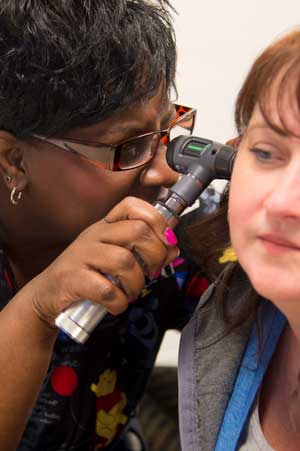 "We take great pride in listening to the needs of our students, the community, our clinical partners and the academic programs we serve, and this ranking is a recognition of that," said Janice Palmer, chair of Webster's Department of Nursing. "We are continually assessing our program to make sure we are offering the most up-to-date information and developing graduates who ask questions and seek answers, so that our students can become even more successful in their careers after earning their master's."
Missouri State Board of Nursing Grant
This is the second piece of good news for the nursing program this year. Earlier this month, Webster's Master of Nursing program received a grant for more than $111,000 from the Missouri State Board of Nursing to improve access to the Master of Science in Nursing (MSN) program, particularly for those studying to teach nursing in rural and underserved areas of the state. This grant was one of seven awarded in 2022 through the Nursing Education Incentive Program (NEIP) which was established in 2011 to increase the physical and educational capacity of professional nursing programs in Missouri.
Webster's Master's of Nursing Program is the second Webster program to receive an individual ranking by U.S. News & World Report this year. In January, Webster's Online Master's of Business Program (non-MBA), was ranked at 137. Last year, Webster University earned its highest score ever as an institution on the annual college ranking. It was ranked at 16 among all Midwest institutions.
Visit usnews.com/best-graduate-schools/top-nursing-schools/nur-rankings to see the complete Graduate Nursing School list.
To learn more about Webster's nursing programs, visit webster.edu/arts-and-sciences/academics/nursing/nursing.php. To apply, email admissions@webster.edu.