School of Communications Spearheads Paid Student Internships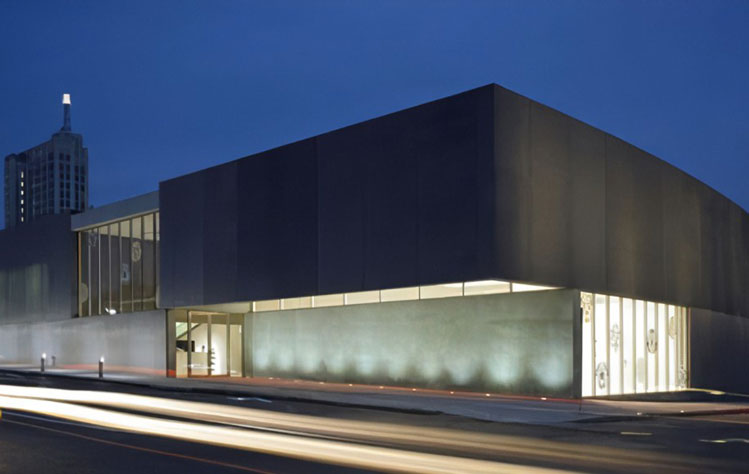 Photo: The Contemporary Art Museum St. Louis, which offers paid internships to Webster students.
Webster University's School of Communications has partnered with local St. Louis organizations to offer students paid internships. The initiative was started in Fall of 2020 by the School of Communications Director of Internship Programs Trezette Dixon, with the help of resources given to her by the Career Planning and Development Center.
It is uncommon for internships in creative fields to be paid, but the School of Communications effort has spearheaded an effort by Webster University to offer more opportunities to students.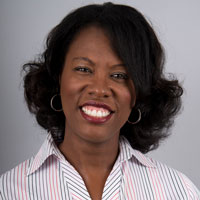 "When I became director in March 2020, I discovered that many of the internships in the creative fields were unpaid and students sometimes had to choose between internships and non-career related jobs that helped fund their academic pursuits," Dixon said. "I began immediately investigating existing resources and other ways we could make efforts to relieve the hardship of unpaid internships in a quest for equity."
Her research and existing knowledge of the Community Service Work Study Program offered through Student Employment/Financial Aid led her to the idea of partnering with non-profit organizations to offer students paid internships.
Organizations that the school has worked with in the past include Cinema STL, KDHX, Stray Rescue, Girls in the Know. Organizations selected this year are The Variety Club St. Louis, St. Louis Contemporary Art Museum, and The Sheldon.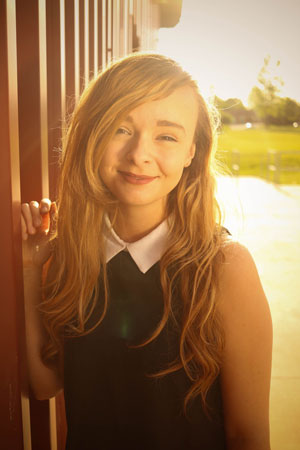 Students involved with the paid internship program must be awarded Federal Work Study and are paid 100% through the Community Service Work Study program. In the fall 2021 semester, 3 students participated in the program, one of which is senior Sophie Kriete, who is pursuing a degree in interactive digital media.

Kriete had the opportunity to work with the Contemporary Art Museum of St. Louis (CAM) for her internship.

"Working at CAM was a great experience," Kriete said. "I loved being able to work with art and venture into a part of this industry that I hadn't really considered before. It was also great to work with an organization that so highly prioritizes community engagement and education."
Kriete said that a lot of the things she did during the internship included helping with social media management, content creation, and various design projects that came about. "During this internship I learned to effectively manage my time, as well as how to do my work autonomously," she said. "It's given me confidence in my work."
Other than gaining valuable skills that will help her in her future career, Kriete also said that the internship has helped her financially. She lives in Washington, MO, which is a 55-minute, one-way commute to the CAM. "Without the pay, I wouldn't have even been able to participate in the internship," she said. "Having a paid role allowed me to pay for the gas necessary to commute to the museum."
Kriete had this advice to give whoever takes her place at the internship, "Make the most of the time spent with the museum. Get to know the museum and the staff. Working with a small administrative team creates a great opportunity to meet new people and add to your network."
This semester, Webster student Emma Ferguson is the marketing intern at CAM. "Being a Community Service Work Study Intern is great. CSWS allows students to focus more energy into their internships and classes with less financial stress. I love my internship and it's a great professional opportunity, but not being able to work as often can affect students financially."
Besides paid internships, Dixon said that the School of Communications also has other scholarships and programs in place to help aid students who have unpaid internships. "Most recently The School of Communications also began offering The Jack Galmiche Scholarship, an endowed scholarship with the Nine Network assisting students who intern at the Nine Network," she said. The Nine Network now also offers paid internships.
Webster University recently started offering paid internships to students through a partnership with the Edward Jones investment firm. The Edward Jones College Career Pathways Partnership will offer Webster undergraduate students from under-resourced communities new opportunities to build the necessary skills cultural competencies, teamwork and problem-solving skills to help them succeed in financial services careers. Announced earlier this year, the five-year program includes mentoring by Edward Jones professionals and paid internship opportunities for students of color to gain real-world experience at Edward Jones.
Webster's Counseling program also is working on paid internships for students, thanks to a four-year grant from the U.S. Department of Health and Human Services. In that program, students will be offered paid internships to work at St. Louis County locations to conduct brief psychological screenings of all patients and assess whether mental health follow-ups are needed.
To learn more about the School of Communications' internship program, visit their department page.