Webster's Annual RAD Conference to Highlight Student-Driven Collaborative Research Across Disciplines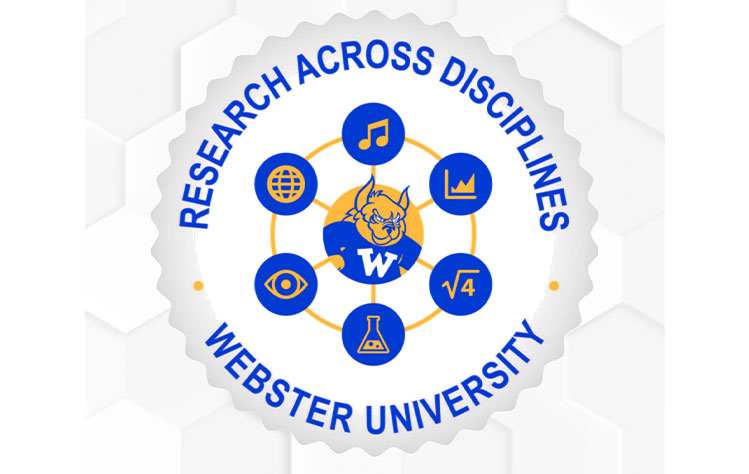 Faculty, staff, students and the public are invited to attend Webster University's Annual Research Across Disciplines (RAD) conference Dec. 9, 2022.
Open to all levels and disciplines across Webster's vast national and international network, the RAD conference is unique in its dedication to encouraging and showcasing truly student-driven research from a broad range of disciplines. The conference is sponsored by Webster's Office of Academic Affairs and College of Science and Health.
"This conference is a terrific opportunity for students from all disciplines to present their work in a professional setting," said Mary Preuss, associate professor in Webster's College of Science in Health and lead organizer for RAD. "It is exciting to see the diversity and quality of student products across the Webster network."
"For years, the RAD conference has served as an opportunity to showcase and celebrate students' work as a coordinated, signature event for Webster University," said Associate Professor and Psychology Department Chair Eric Goedereis. "The RAD conference and student presentations are the culmination of literally hundreds of hours of work on the part of faculty, staff and, of course, our students. I especially enjoy seeing the students' confidence in themselves grow throughout their presentations, then hearing how appreciative they are for their mentors, families, and friends who supported them along the way. That moment of genuine pride for their effort, perseverance, and ultimately the final product is really powerful."
RAD will kick off at 8:45 a.m. in the ISB Auditorium on Webster's campus in Browning Hall, where President Schuster is scheduled to deliver opening remarks. Concurrent sessions will run from 9 a.m. until around 2 p.m., with some breaks.
Some sessions will also be livestreamed via Zoom.
Please visit RAD's website for more information and the full schedule.