Webster Athens Professor Coauthors Book on Growth, Emotional Wellness in Works of Nikos Kazantzakis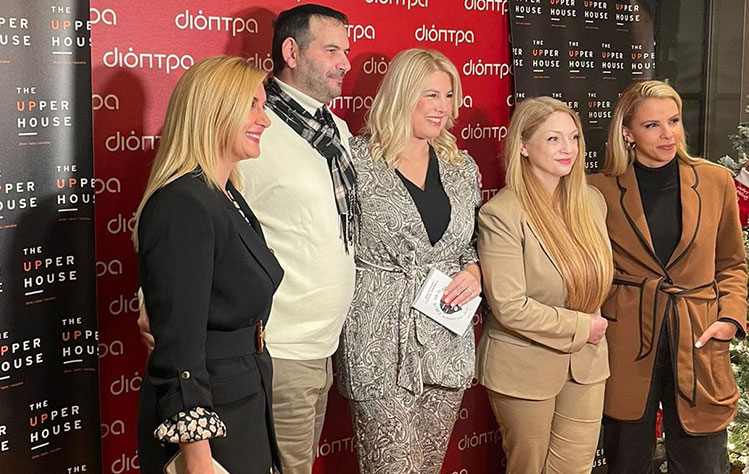 Webster Athens Assistant Professor of English Niki Stavrou recently celebrated the publication of her book, "You Have the Brushes," which she coauthored with award-winning Greek journalist Giorgos Pratanos.
Stavrou had been promoting the book during a tour that wrapped up with stops at the acclaimed Upper House restaurant and café in Athens as well as the historical bookstore Konstantinidis Books in Thessaloniki, Greece.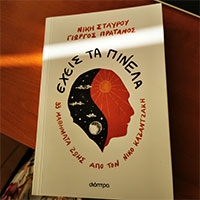 The nonfiction book, published by Dioptra Editions, has quickly garnered recognition for its comprehensive effort to distill and highlight the most important tools for growth and emotional wellness found in the entirety of author Nikos Kazantzakis works.
Kazantzakis is the most widely translated modern Greek author in more than 60 languages. Nominated for the Nobel Price in Literature 14 times in nine years, his works include "Zorba the Greek," "The Last Temptation of Christ," and modern Greek translations of classics such as Homer's "Iliad," among others.
Stavrou is the general director and CEO of the Nikos Kazantzakis Estate and has lectured in various conferences and universities around the world while striving to share the author's comprehensive works and thus build bridges between Greece and the rest of the world through his art. In 2017, California State Sen. Richard Pan recognized Stavrou for her "unwavering dedication in publishing Kazantzakis's writings and continuing their legacy, so that younger generations will benefit and learn from one of the greatest authors in Greek history."