Webster University Student and Professor Share Tips for MLB at 50th Annual Society for American Baseball Research Convention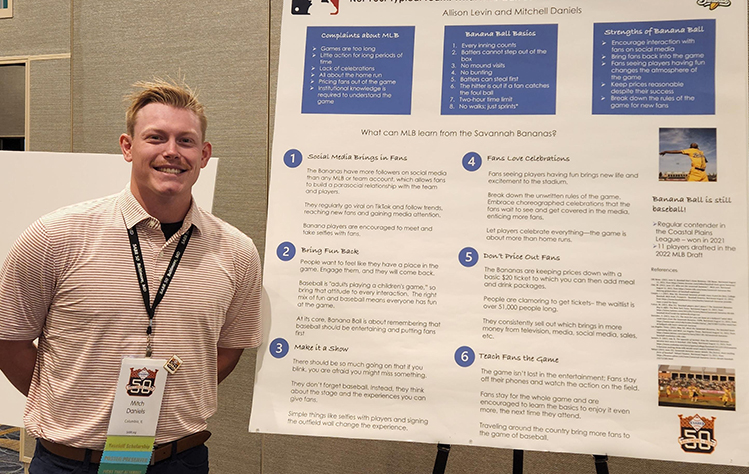 The Society for American Baseball Research (SABR) held its 50th annual convention last week in Baltimore, and a Webster University student and professor presented research that could provide a few tips to Major League Baseball. Student Mitch Daniels and Adjunct Professor Allison Levin presented the poster: "Not Your Typical Team: What MLB Can Learn from The Savannah Bananas."
Daniels took the lead with the presentation after securing the prestigious Anthony A. Yoseloff Scholarship, which covered his convention expenses and granted him the opportunity to network with baseball insiders. His research with Levin began last fall.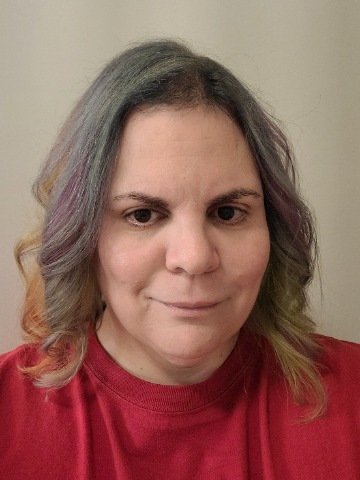 "The project came from Mitch's presentation in my SPTC 3150 topics class on Sports Fandom," Levin explained. "It was the first time I had heard of the Bananas, and I was immediately intrigued."

The Savannah Bananas are a collegiate summer league team in Savannah, Georgia that openly defies many of the norms of the MLB, as Daniels and Levin noted in their presentation. As a result, the team has become a well-known success story and lesson on how to make baseball appealing to a larger and younger audience – something the MLB has been documented as struggling with for quite a while.
"They sell out every game, have a waiting list of over 21,000 people, and bring in people who would never watch baseball," Levin said. "By looking at the underlying marketing and communication tactics the Bananas use, Mitch and I outlined six strategies we believe Major League Baseball can learn and implement from the Bananas to increase casual and social fans."
The experience of the project and conference has been a thrill for Daniels, a senior student-athlete on Webster's baseball team. He is earning a degree in Business Administration with an emphasis in sports and entertainment management and a minor in sports communication. He expressed how fantastic it has been to have the support of an instructor like Levin, who presented her own research: "Show it to me: Strategies for growing the MLB fan base" while in Baltimore and was just elected to another term as a board member for SABR.
"The best part about being a student-athlete at Webster is every teacher," Daniels explained. "If you ask, they will help you no matter what. Allison, for example, has helped me through my college career, and I am very thankful that she has been here along the way."