Webster Students Take Third Place in the American Advertising Federation Regional Competition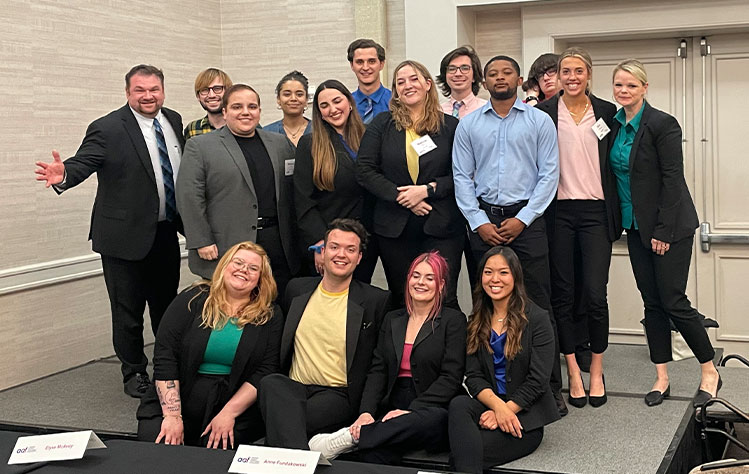 Nine universities from across Missouri, Iowa and Nebraska gathered in Kansas City for the American Advertising Federation Student Competition. The Webster team headed by students Drew Fisher, Julian Lodholz, Emma Ferguson and Syndey Driscoll took third place for their campaign, "Expose Yourself," which was also acknowledged by the judges with a special award: Most Creative Risk.
The judges included an executive from Meta as well as professionals working in the industry. Teams had 20 minutes to present their plans and then face 15 minutes of Q&A from the judges.
The students will present an encore presentation for friends and family at 6 p.m. on Wednesday, May 4, in Sunnen Lounge.
The schools that participated in this year's competition:
Creighton University
Lindenwood University
Missouri State University (fourth place)
Saint Louis University
University of Kansas
University of Missouri-Columbia
University of Nebraska–Lincoln (second place)
University of Northern Iowa (first place)
Webster University (third place)
Adjunct instructors Julie Clark and Michael Whitmer oversee the ADVT 4910 Campaigns class.