Ecuador Spring Break Program Selected as Finalist for National Study Abroad Award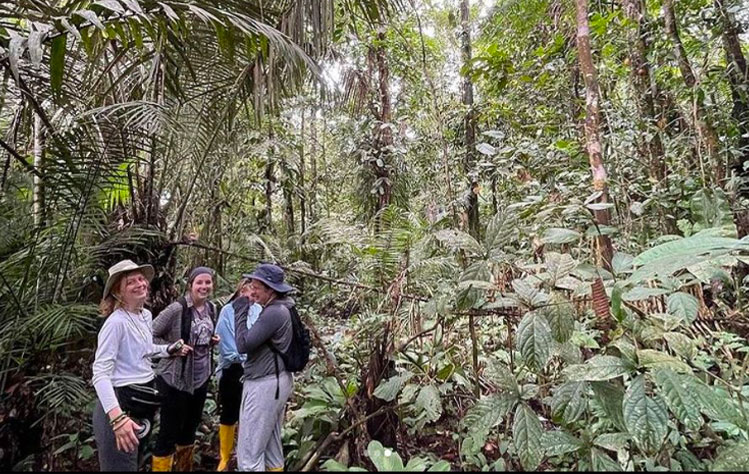 The Division of Global Education at Webster University announces that the Spring Break 2022 study abroad program Indigenous Rights and the Rights of Nature to Quito and the Amazon, Ecuador, was recently selected as a finalist for a GoAbroad Innovation Award in the category of Innovative New Program-Study Abroad. The winner of the category will be announced at the GoAbroad Reception during the NAFSA Annual Conference at the end of May.
The GoAbroad Innovation Awards were established to showcase the best in innovation, originality, creativity, and exceptional ideas in international education. The winners of this national award are selected by a prestigious and selective group of international educators known as the Innovation Awards Academy. These awards acknowledge institutions, organizations, and individuals moving the field forward, and commend leaders in the community for their efforts to go beyond the conventional.
It truly did change the perspective of my world."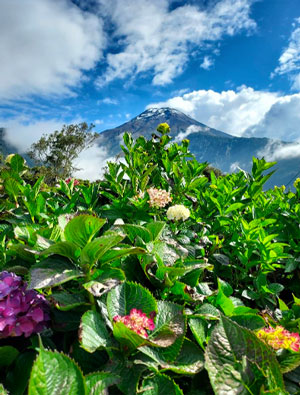 The Indigenous Rights and the Rights of Nature (HRTS 3200) program was offered for the first time at Webster during Spring 2022, with the course being taught online during the semester with an in-person component in Ecuador over Spring Break. The topic of the course explores the importance of the rights of nature and the rights of indigenous peoples in the fight against climate change. Led by Dana Hill, a Webster faculty member based in Quito, the program was developed out of the University's Institute for Human Rights and Humanitarian Studies and took 10 students and one staff co-leader, Tyler Worlund, to Ecuador.
The group visited Quito and spent time in the Amazon rainforest. Prior to their immersion experience in Ecuador, the students studied Ecuador's history and its relationship to indigenous peoples and explored the worldview of the indigenous nationalities they would visit. Upon arriving in Quito, the group engaged with national-level experts and community leaders, organized to deepen their understanding of the indigenous conception of nature. After building a foundation of understanding, the group traveled into the Amazon for five days in Cuyachocha, a Sapara community that is home to 53 residents who are united in their resistance to environmentally destructive resource extraction.
One of the students who attended the program, junior Kinza Awais, spoke of the impact the program had on her. "When I went to Ecuador, it felt like I jumped out of my own life and into a whole different world. I cried, laughed and felt deep emotions I had never felt before and it truly did change the perspective of my world," said Awais.
For more information about this and other study abroad programs, please visit webster.edu/studyabroad.