Sverdrup Renovation Update - Power and Data Interruption Planned for April 30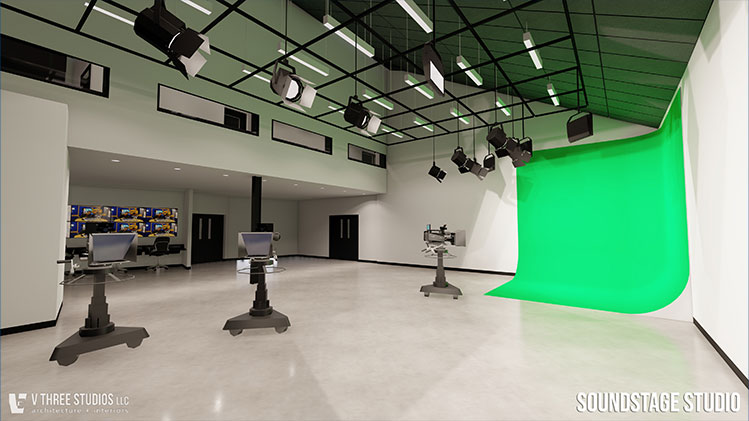 The renovation of the western portion of the Sverdrup Complex is progressing quickly. Walls, doors, white boards, furniture and many other items were quickly removed from both floors in March. Drywall installation started last week on the second floor while on the first floor, works crews have dug trenches in the floor for the new electrical and data conduits that will support the many high-tech features planned for the building.
On Saturday, April 30, power in the Sverdrup Complex will be cut off for a brief moment around 7 a.m. While the power outage is expected to be limited to the construction area, as a precaution, everyone who works in the Sverdrup complex should completely shut off and unplug computers, printers, copy machines and any other electronic devices that are sensitive to power surges before leaving for the weekend. The power interruption is not expected to last more than a few minutes.
A data switch will also be relocated Saturday morning that will temporarily block access to Webster's data network and the Internet from 7 a.m. to 3 p.m. This will impact the Sverdrup Complex, the University Center, the Visual Arts Studio, the Hunt House and the Online Learning Center. The card swipes in those buildings should not be affected by the data outage.
Construction on the building is expected to continue through the summer and will be ready for students when they return for Fall 2022.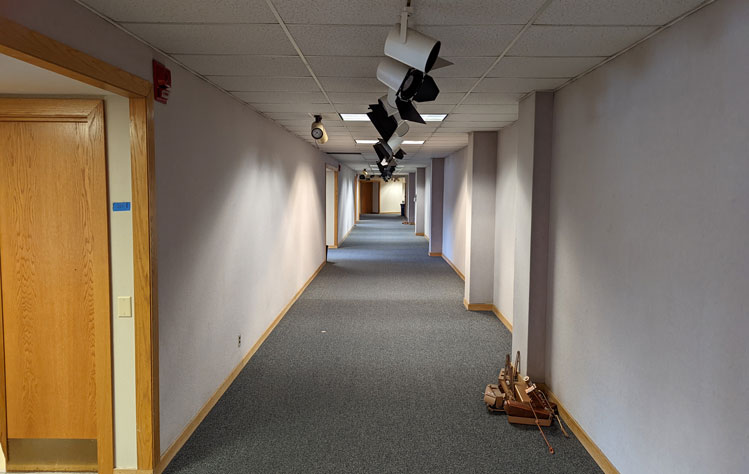 The second floor hallway on the first day of construction, Feb. 1, 2022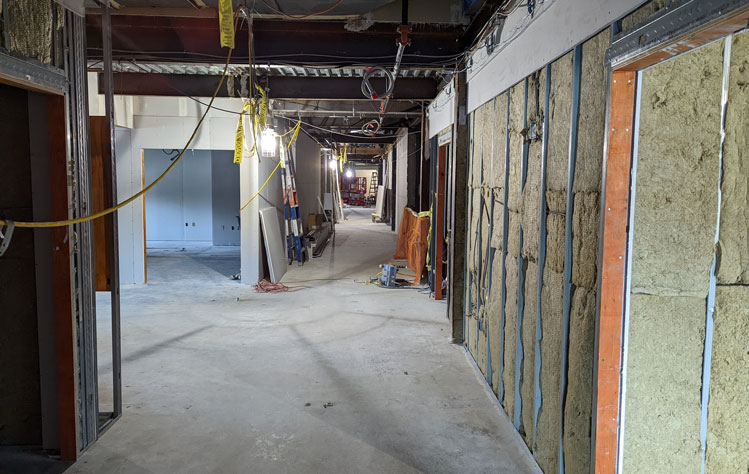 The second floor hallway on April 22, 2022. The previous walls have been removed and new ones are being built.