Webster University Tashkent Hosts Fulbright English Teaching Assistants for Media Literacy Workshop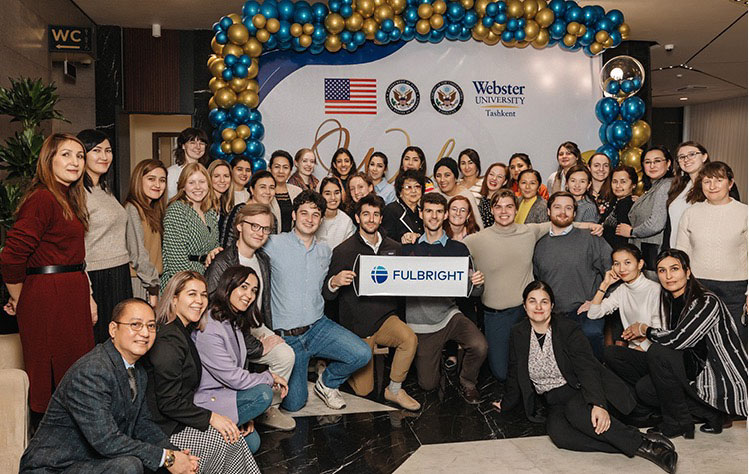 Webster University Tashkent hosted 15 American Fulbright English Teaching Assistants (ETAs) for a media literacy workshop December 5-7, 2022. The three-day event consisted of various sessions focused on the use of media tools in English language teaching classrooms. Webster Tashkent Rector Vassilis Polimenis welcomed the U.S. Ambassador to Uzbekistan, Jonathan Henick, alongside other important guests such as Fulbright Program Officer Karina Keating, and Kevin McCaughey from the Regional English Language Office for Central Asia, U.S. Embassy, Tashkent.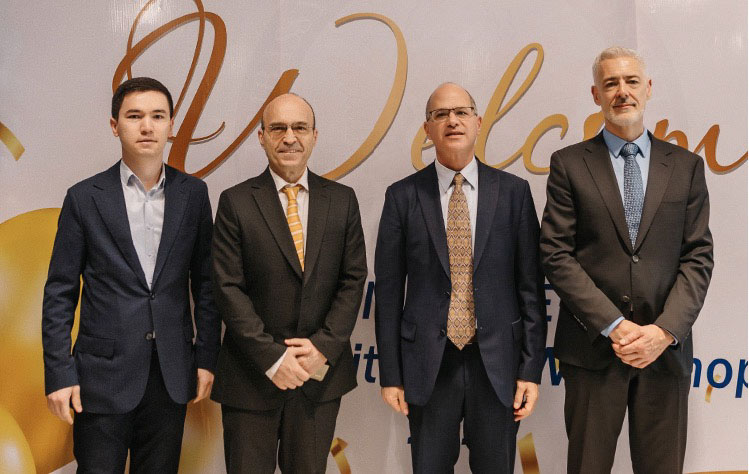 Event speakers, who were primarily Webster Tashkent campus faculty, each shared their experience as to how to develop digital citizenship, creativity, competitiveness, identity, and safety for internet users. ETAs also learned how to enhance student critical thinking skills.
Nargiza Sobirova, a fellow faculty at Ferghana Polytechnic Institute, and Oysafar Utapova, a co-teacher at Gulistan State University, planned games and activities for the event that included icebreakers, catpark, gapminder, ESL breaking news and more.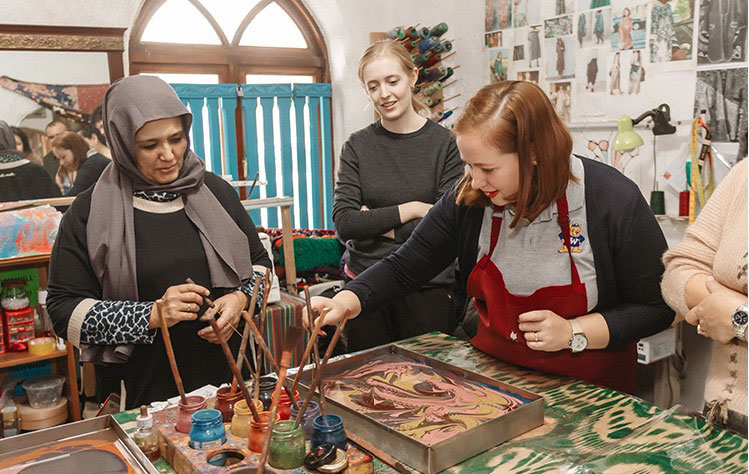 The event also featured a program dedicated to enhancing cultural exchange among participants and building a bridge between Uzbekistan's culture and that of the U.S. Participants had a chance to learn to cook the national dish, plov, which is a symbol of Uzbek hospitality. Ebru painting, pottery, dancing and the painting of ceramic fragments were also included.
"We have learned a lot for ourselves as young educators about what media literacy is, how to implement it into our classrooms, and how to adapt it to the context that our students will understand," said Samuel Robertson, a Fulbright ETA at Tashkent State University of Law. "We are grateful to all the presenters for sharing their knowledge."
Ashley Lane, a Fulbright ETA at Bukhara State University, expressed that she, too, learned a lot from the workshop's experts.
"I am looking forward to applying some of these activities in my English classes here in Uzbekistan," Lane said.
About Webster University Tashkent
Established in 2019 through decree of the president of the Republic of Uzbekistan, Webster University Tashkent is an official campus of Webster University in St. Louis, Missouri. As the premier American university in Central Asia, Webster Tashkent is committed to ensuring high-quality learning that transforms students for global citizenship and individual excellence.