Webster University Tashkent Achieves Record Enrollment Growth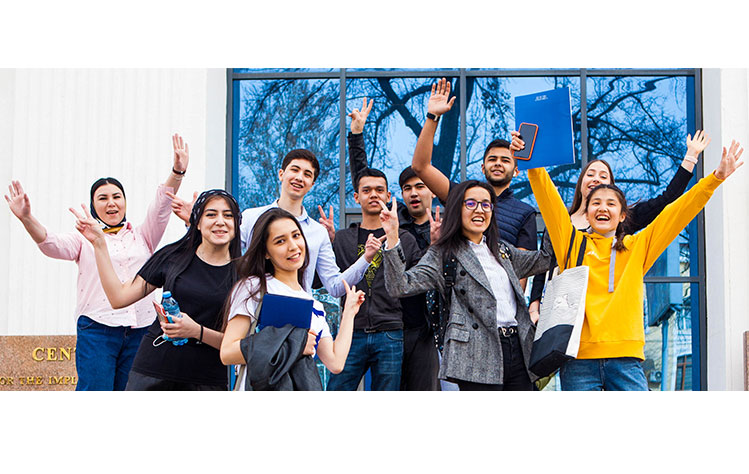 Webster University Tashkent in Uzbekistan recently welcomed nearly 1,400 new students for the 2022-2023 academic year which began this fall. The enrollment marked a 50% increase from last year and is a significant indication of the positive impact and value of Webster University Tashkent.
The University, which offers a mix of bachelor's and master's programs along with online options, enrolled 994 new undergraduate students and 373 graduate-level students. Webster University Tashkent Rector Vassilis Polimenis said that the school's ability to blend the best of American and Uzbek styles of education has enhanced classroom experiences, programs and campus community, and that these unique elements have been reflected in the increased enrollment.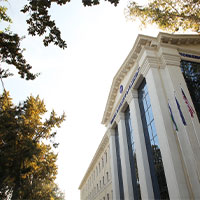 "Webster Tashkent is the first international University to offer a Western-style education with U.S. qualifications in Tashkent," Polimenis said. "We are a proud partner of the Ministry of Higher and Secondary Specialized Education of the Republic of Uzbekistan, and we are grateful for the trust that has been given to us. Our strong enrollment numbers are driven by the desire of the Uzbek youth to have access to top U.S.-based educational programs that are built to teach students both the hard and soft skills necessary to succeed in today's world."
Webster University President Julian Z. Schuster commended Polimenis and the entire team in Tashkent.
"Our Webster University Tashkent leadership has done exceptional work to expand programs and services for students from Uzbekistan and to extend the opportunity for a Webster degree to students from many other countries," Schuster said. "Our first bachelor's students will earn their degrees this year. It is a point of pride for Webster that, in a few short years, our Tashkent campus has become an institution of choice for so many students and an exemplar of international education in Uzbekistan and throughout central Asia."
Eric Click, who oversees Academics and Student Affairs for Webster, was quick to add congratulations and praise to faculty and staff.
"From Admissions to Academics to Student Affairs, faculty and staff have made an extraordinary effort and commitment to focus on student success and quality educational experience through a process of continuous improvement," he said. "Currently, almost 40% of Webster Tashkent professors are international faculty."
A strong partner in Webster University's commitment to ensuring high-quality learning experiences that transform students for global citizenship and individual excellence, Webster University Tashkent currently hosts nearly 3,000 students from Uzbekistan, the United States, Canada, China, Iran, Japan, Kazakhstan, Korea, Russia and Turkmenistan. Undergraduate program offerings include Economics, Business Administration, International Relations, Media Studies, Management Information Systems and Education Studies. An MBA, MA in Education and Innovation, and MA in Teaching English to Speakers of Other Languages are offered at the graduate level. The University continuously offers governmental scholarships for freshman students in its undergraduate programs.
Admissions for Spring 2023 are currently ongoing. New technology and business degree programs are being organized for Fall 2023.