Thompson Named Associate Dean of the College of Humanities and Social Sciences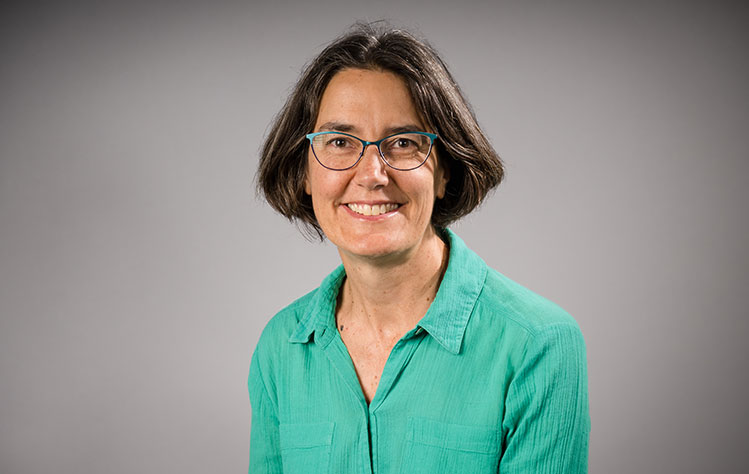 Professor Emily Thompson has been named associate dean of the College of Humanities and Social Sciences, it was announced today.
Thompson, who teaches French and serves as the director of the Gleich Honors College, will work with College of Humanities and Social Sciences Interim Dean Danielle MacCartney on special programs, committee assignments, budgeting program development, and other administrative tasks.
"The inaugural year of the College of Humanities and Social Sciences offers new opportunities to define and promote these disciplines," Thompson said. "I hope to facilitate innovative collaborations among colleagues, students and our communities and am grateful for the opportunity to work with Dean MacCartney at this critical juncture."
Thompson was hired by Webster University in 1997 and teaches French and global studies. She has also taught courses for the Department of English, the Department of History, Politics, International Relations and Religious Studies, and Women, Gender and Sexuality Studies. She was named a full professor in 2012. Besides teaching, she has served on numerous committees at Webster, including the Global Citizenship Program Committee, as co-chair of the Academic Committee of the Women, Gender and Sexuality Program, and as chair of the former International Languages and Cultures department (now the department of Global Languages, Cultures, and Societies), and most recently on the planning committee for the 2023 Global Student Leadership Summit.
She was the recipient of the Kemper Award for Excellence in Teaching in 2016 and earned an Emerson Excellence in Teaching Award later that year.
She currently is a board member of the nonprofit cultural exchange group Bridge Builders STL. She previously served as Webster's point person for the Pacific Asia Travel Association Foundation. And she represented Webster University at a workshop this fall on Expanding Access to Digital Humanities Pedagogy in St. Louis. She published the book "Storytelling in Sixteenth-Century France: Negotiating Shifting Forms" through the University of Delaware Press & Rutgers University Press in 2022.
"Emily brings a solid understanding of the needs of the faculty and students to this position. Coupled with her demonstrated community-building skills, she will be a strong partner as we strengthen the College of Humanities and Social Sciences during its inaugural year," MacCartney said. "I look forward to all that we will accomplish in the coming year."