University of Central Missouri Joins Webster International Network of Schools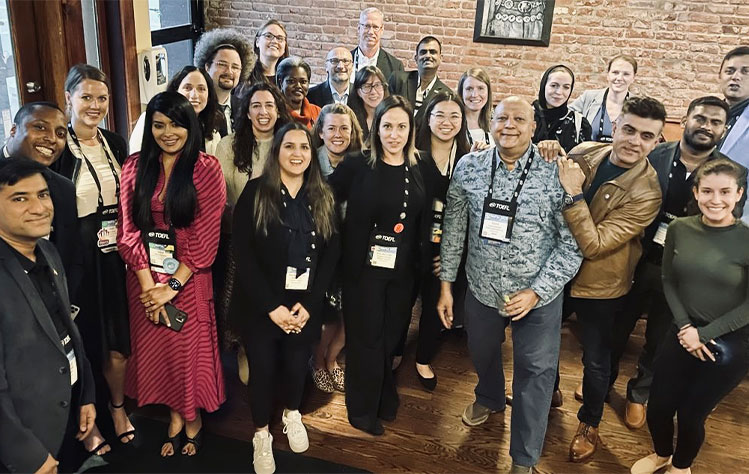 Webster University recently welcomed its newest Webster International Network of Schools (WINS) member, the University of Central Missouri (UCM), a public university with campuses in Warrensburg and Lee's Summit, Missouri. The new partnership opens Webster's vast network of international campuses as study abroad destinations for more than 10,000 students enrolled at UCM.
Since its beginnings as State Normal School No. 2 in 1871, UCM has served the mission of transforming students into lifelong learners who use their education to serve their communities. Today, UCM education extends beyond books to include service-learning projects, study abroad opportunities and real-world experiences. Students belong to one of four colleges that offer 150 programs of study, including 10 pre-professional programs, 27 areas of teacher certification and 37 graduate programs.
Matthew Chiesi, coordinator for study abroad with the Center for Global Education at UCM, is looking forward to the partnership.
"We are excited to build out opportunities for our students to study abroad through WINS and at Webster Ghana in particular," he said.
Delia Gillis, history professor and director of the Center for Africana Studies at UCM was equally enthusiastic.
"We look forward to creating an engaging and affordable experience for our students in Ghana during Summer 2023," Gillis said.
The WINS program, established more than 15 years ago, creates partnerships between Webster University and U.S. universities to provide access to Webster's vast network of international campuses on four continents. The program allows full-time, degree-seeking students of affiliated universities to study abroad at one of Webster's international campus locations and allows for collaborative program development among partner institutions.
For more information, contact WINS Director Kim McGrath.