Vassilis Polimenis Named Director of Webster University Tashkent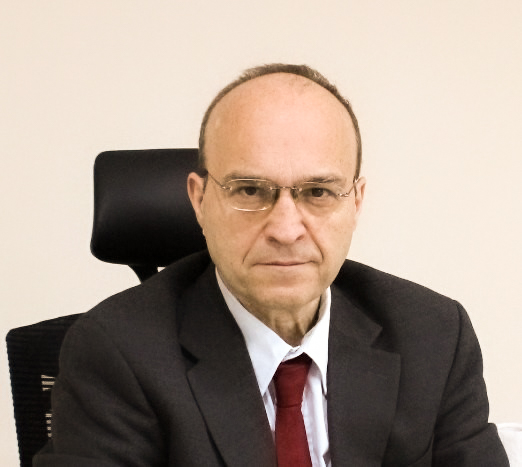 Webster University Vice President for Academic Affairs Nancy Hellerud and Director-General for Global Campuses Ryan Guffey are pleased to announce that Vassilis Polimenis has been named director for Webster University Tashkent. As director, Polimenis will provide strategic leadership and direction for the delivery of Webster University's programs in Uzbekistan. He will assume the role on July 4.
"Dr. Polimenis joins Webster University Tashkent at an important time for the campus," said Hellerud. "We are adding academic programs geared to student interest and market demand in Uzbekistan and Central Asia and, with international travel resuming, ramping up our global faculty exchanges so that more faculty have the opportunity to teach in Tashkent."
"Webster Tashkent has been a shining example of an international public-private partnership," Guffey said. "Vassilis' experience in fiscal management, growth orientation, and work on the cyclical economy makes him the ideal candidate to lead the campus into the next phase of its development."
"We are pleased with Webster's success in delivering high-quality programs in Uzbekistan," said Webster University President Julian Z. Schuster. "We look forward to further expansion of academic programs and growth in Central Asia under Dr. Polimenis' leadership."
Polimenis has experience in both academia and industry. Prior to Webster, he served in executive roles in banking and finance, and most recently as the vice-rector for Research and Innovation at the Fiscal Institute of the State Tax Committee of the Republic of Uzbekistan.
Polimenis holds a Ph.D. in Finance from the Wharton School of Business and a M.S. from the University of California at Berkeley in Computer Science. Academically, he has been a faculty member at the University of California and other U.S. and European universities. He has been a tenured professor and past MBA Director for the Aristotle University. His research interests are in finance and machine learning.
Webster University has been offering graduate programs in Uzbekistan since 2018. In early 2019, Webster announced an agreement with the Ministry of Higher and Secondary Specialized Education for programmatic and physical expansion of Webster Tashkent. In Fall 2019, operating under a presidential decree, Webster University Tashkent opened with 375 students, offering undergraduate and graduate degrees. The campus is now home to more than 1,800 students.