Exploring a Bachelor's Degree in Austria? Here's How Webster Supports Academic Innovation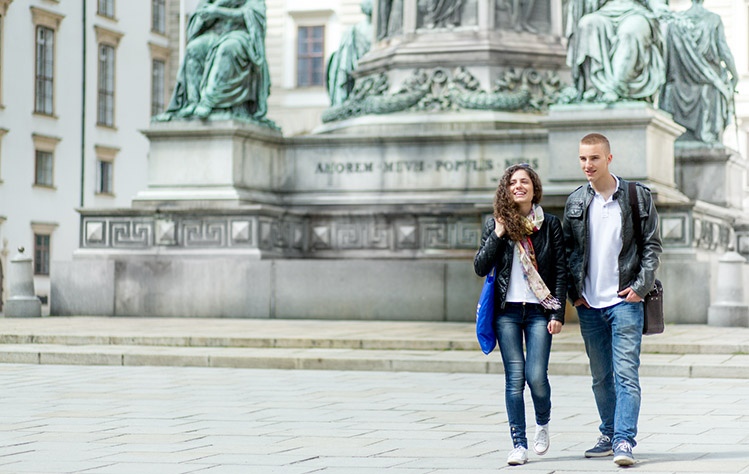 As a globally significant research institution, Webster Vienna Private University is leading the way in innovative teaching.
In the heart of Europe, students at WVPU delve into a new environment that broadens their opportunities for academic discovery. Our programs challenge students to question ideas, consider facts and scientific research, and arrive at an informed understanding of the world around them. By exposing students to new modes of thought, they develop an academic foundation that will carry them into a future of lifelong learning. Read on to learn more about how innovative thinking becomes the cornerstone of teaching at Webster Vienna Private University.
Building Academic Curiosity
Academic innovation begins with asking questions, challenging ideas, and inspiring new discussions. At WVPU, our programs emphasize student engagement by encouraging creativity and promoting diverse, global perspectives.
When you study in Austria, you have the chance to discover a new country, culture, and ideas. You'll join a cohort of students from 70 different countries, each bringing their own perspectives to the classroom. This international setting affords students a unique academic experience that sparks curiosity in the classroom and beyond. By exposing students to the many lines of inquiry and different modes of thought, WVPU teaches students how to think, rather than what to think. The result is a graduating class who enter the world open to learning and with a strong sense of global citizenship.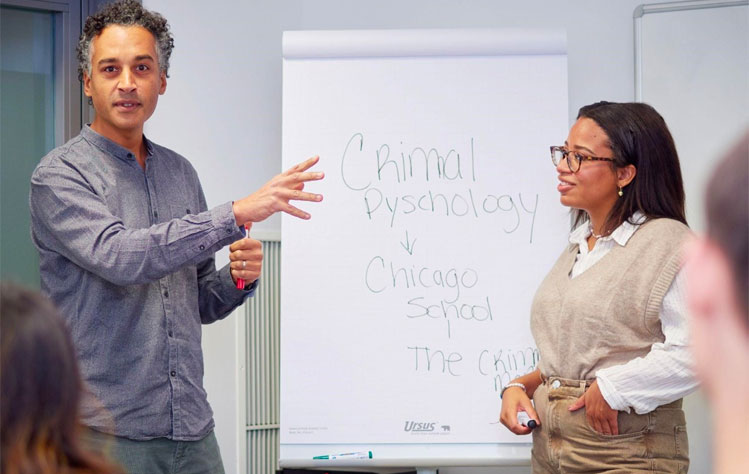 Immersive Educational Tools
The student is at the heart of academic programs at WVPU. When you undertake a bachelor's degree in Austria at Webster, you'll enjoy innovative educational approaches that emphasize student interaction. Learning tools such as simulations and mock presentations are used to immerse students in the concepts and theories that they're studying. By combining theory and practice, programs at Webster Vienna Private University help students acquire and develop applicable skills for the real world.
Additionally, small class sizes allow for individualized attention and mentorship from our faculty, who bring their own knowledge of global industries and research to the classroom. All students will also participate in the Common Core Module, which equips students with research skills, problem-solving skills, and practical competencies that will help them engage with the most pressing social and scientific problems of our world.
Supporting Critical Analysis During Your Bachelor Degree in Austria
All programs at WVPU - along with the Common Core Module and the Global Citizenship Program - place an emphasis on critical thinking. Whether you choose to pursue a BA in International Relations or a BSc in Business Administration, you'll develop the tools to analyze information and make well-informed decisions. Critical analysis is the basis for academic innovation. Students will hone their ability to evaluate data, develop clear arguments, and develop in an intellectual community that encourages debate on contemporary topics. With confidence in their own analytical skills, graduates of WVPU will be ready to lead the way in new discoveries and in advancing positive social change.
Are you interested in the chance to study abroad in Europe?
Contact Webster Vienna Private University today!