Ten Webster Vienna Students Participate in a Job Assessment Workshop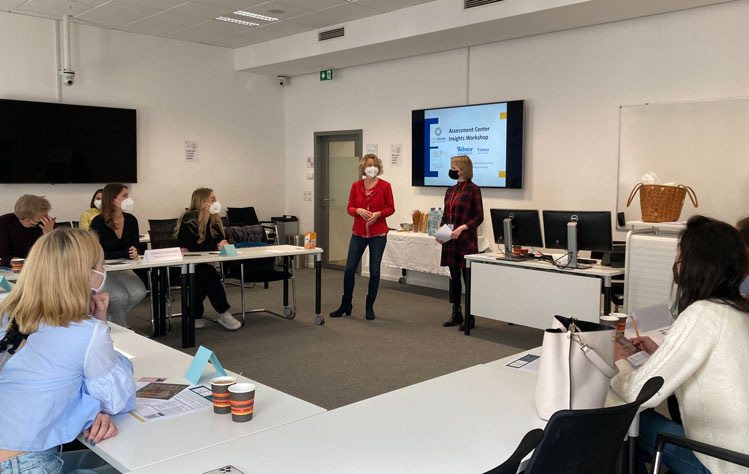 Photo: Students at the April 6 Assessment Center Workshop, hosted by Webster Vienna Private University
Webster Vienna Private University's Career Services hosted an Assessment Center Workshop on April 6 that was designed by Webster alumna Rosemary Pontarelli '11 and Mona Huang, both experienced international human resources professionals.
Ten students experienced what an assessment center in the pharmaceutical industry might look like as part of the workshop. The students participated in an exemplary group exercise to prepare for future job applications. They also assumed the roles of representatives of a health ministry, board members of a patient organization and CEOs of a pharmaceutical company to gain deeper insight and different perspectives into the hiring process.
Huang facilitated the session and conducted an individual practice demonstration in the form of a role play on a sales pitch with participating students, while other students took the role of assessors. The students had the opportunity to identify their personal strengths and areas of development and to deepen their self-awareness, with the main aim of developing further skills.
The group not only had a great assessment center experience, but also experienced a fun learning environment. Webster Vienna Private University's Career Services will work with Pontarelli and continue this valuable experience for students online in the fall.