Webster Tashkent Volleyball Wins the Open Cup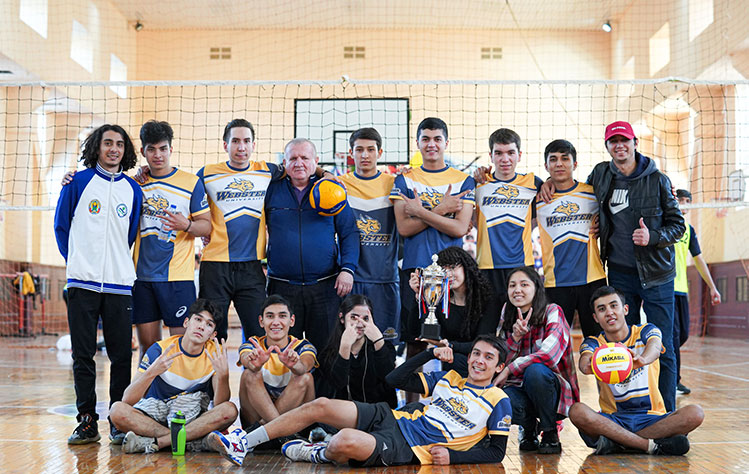 Webster University in Tashkent's men's volleyball team celebrated victory Nov. 9 as they won the Open Cup ­— a prestigious competition hosted by a branch of The Gubkin Russian State University of Oil and Gas in Tashkent. Competitors included students from multiple international universities across Uzbekistan. The Webster Tashkent team first bested Westminster International University in the semi-finals with a score of 2–0. They then defeated National Research Nuclear University — Moscow Engineering Physics Institute with a 2–1 final victory. The resulting trophy is the first of its kind to be hoisted by the Webster Tashkent team.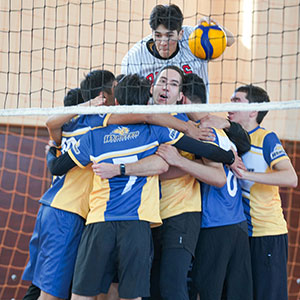 Webster University in Tashkent was established in 2019 through decree of the president of the Republic of Uzbekistan. As the premier American university in Central Asia, Webster is committed to ensuring high-quality learning that transforms students for global citizenship and individual excellence.
Webster's line-up of players included:
Akbar Izzatullaev (01) - center back
Artur Krasnagorov (06) - left forward
Aziz Ziyatov (07) - right forward
Bexruz Tursunboev (09) - right back
Sirojbek Kadirov (10) - center forward
Kamron Akhmedov (12) - left back
Bobur Shomirzaev (02) - right forward substitute
Shakhriyor Hamidullaev (04) - right back substitute
Muhammad Rahimov (08) - left forward substitute
Sadriddin Ziyautdinov (17) - right forward substitute