Webster Biological Science Students Embark on Industry Tour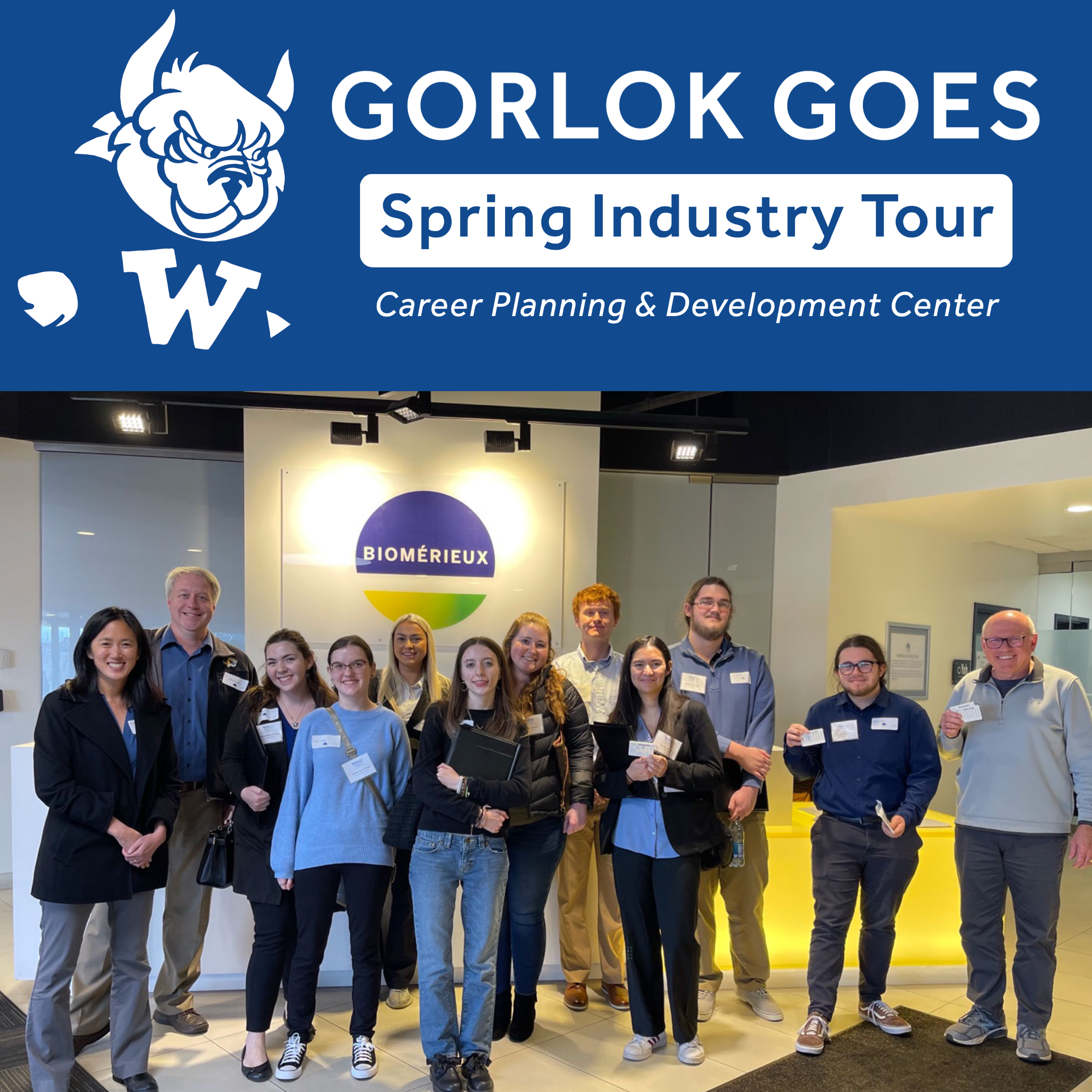 Biological Science students were given a tour of the Helix Center, a biotech incubator for bioscience, agricultural technology, and plant science startups, giving the students the opportunity to engage with industry partners and gain insights into the dynamic intersection of research, innovation, and commerce. Students also visited bioMerieux, a French multinational biotechnology company that specializes in clinical and industrial applications, where they learned about different career paths and networked with alumni. The March 10 tour was organized by Webster University's Career Planning & Development Center.
James Stinson, a senior majoring in biological sciences, shared that the industry tour sparked excitement for his future.
"Touring startup companies as well as an internationally renowned company provided me with insight into what a professional career in STEM looks like," Stinson said. "It was a wonderful experience and left me eager to continue networking and searching for careers I would be passionate about as I finish my last year at Webster."

John Link, director of the Career Planning & Development Center, explained how industry tours can influence the trajectory of a student's career. "Facilitating on-site connections between students and employers offers a comprehensive perspective on the company culture, available job roles, and necessary skills to thrive in the workplace. I am eager to organize future industry tours in the College of Science and Health and beyond, enabling students to engage with employers and gain valuable insights."

Link sees more than just student career benefit in organizing these tours – he sees how industry tours can ultimately make an impact on the community in an economic way.

"We are committed to raising awareness about the benefits of retaining talent in the St. Louis region and the abundance of local opportunities available for students to establish a fulfilling career in the biotechnology field. By promoting these opportunities, we hope to inspire students to pursue careers in this growing industry and contribute to the region's economic development."
The tour was made possible as part of a National Science Foundation S-STEM grant that provides academic scholarships and services for transfer students to finish their bachelor's degree in a STEM degree. Professors Mary Preuss and Ryan Groeneman, investors on the grant and faculty in the Department of Biological Sciences, along with Link, accompanied nine students on the tour.
The biological science industry tour marked the conclusion of the week-long Science, Health, and Humanities Careers Week that included a guest seminar speaker in biology, a mini job expo, employer-hosted information sessions, and an alumni career panel.