Webster Music Students and Faculty Participate in Crescendo Opera Program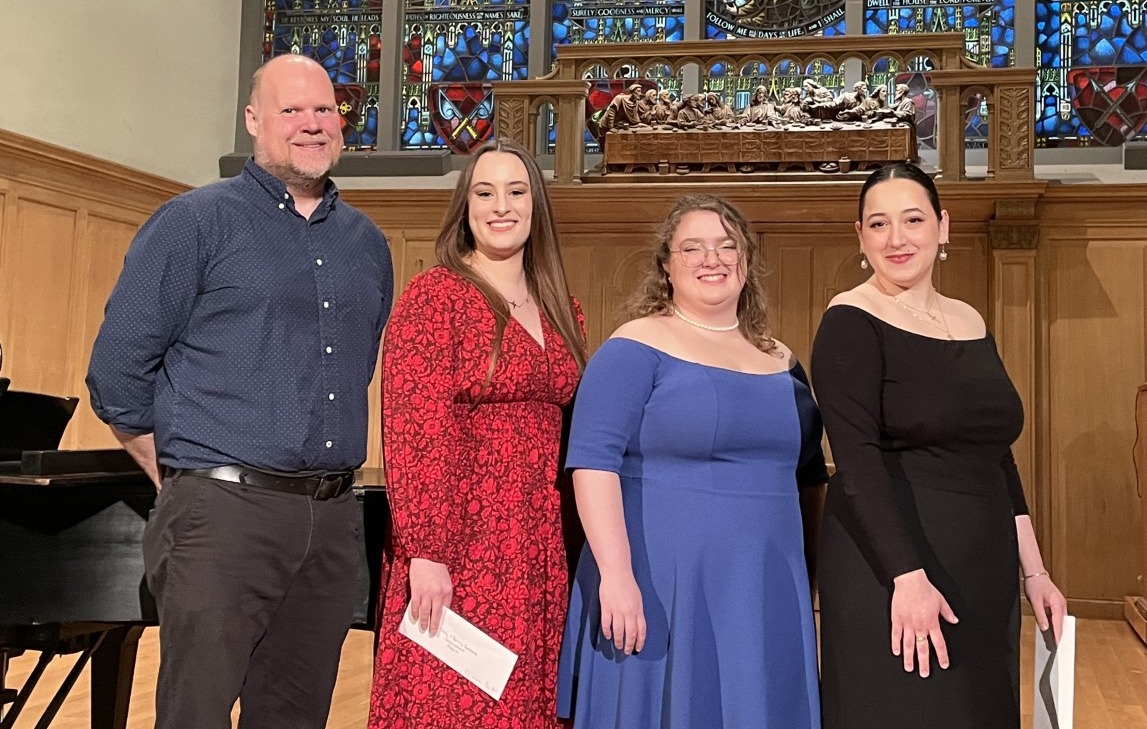 Webster University music students Kelly Beekman, Elizabeth Button, Whitley Foehner, Kaitlyn George, Franklin Gnahore, and Lauren Miles recently participated in Crescendo, a collegiate enrichment program run by Union Avenue Opera.
The program culminated on March 5 with a recital and scholarship presentation on the Union Avenue Opera stage.
Over a month-long period, the Crescendo program provides training in stage movement, diction, acting, and vocal presentation. In its ninth year, Crescendo was designed to give motivated students the opportunity to hone their craft while working with Union Avenue Opera's esteemed professionals.
Button placed third and received the Jack & Betty Swanson Scholarship. Button is a Webster University sophomore majoring in Vocal Performance.
Webster University Department of Music faculty also participated in the program.
Adjunct professors Sandra Geary and Nancy Mayo, along with Vera Parkin from the Community Music School, served as vocal coaches. The first place winner of the program was coached by Parkin, and Mayo coached the second place winner. Geary coached for Button's third place performance.
Martha Hart, Director of Vocal Studies, led instruction in French diction, and Alice Nelson, former director of Opera Studio, led instruction in German diction. Adjunct professor Karen Kanakis taught Italian diction and served as a recital judge. Jacob Lassetter, director of Opera Studio, led a Masterclass and one of his students went on to win first place.
Scott Schoonover, conductor of Opera Studio January Scenes, is the artistic director of Union Avenue Opera.
For more information about Union Avenue Opera and the Crescendo enrichment program, visit unionavenueopera.org.