Fields Found Community at Webster, Now Works to Build it for Others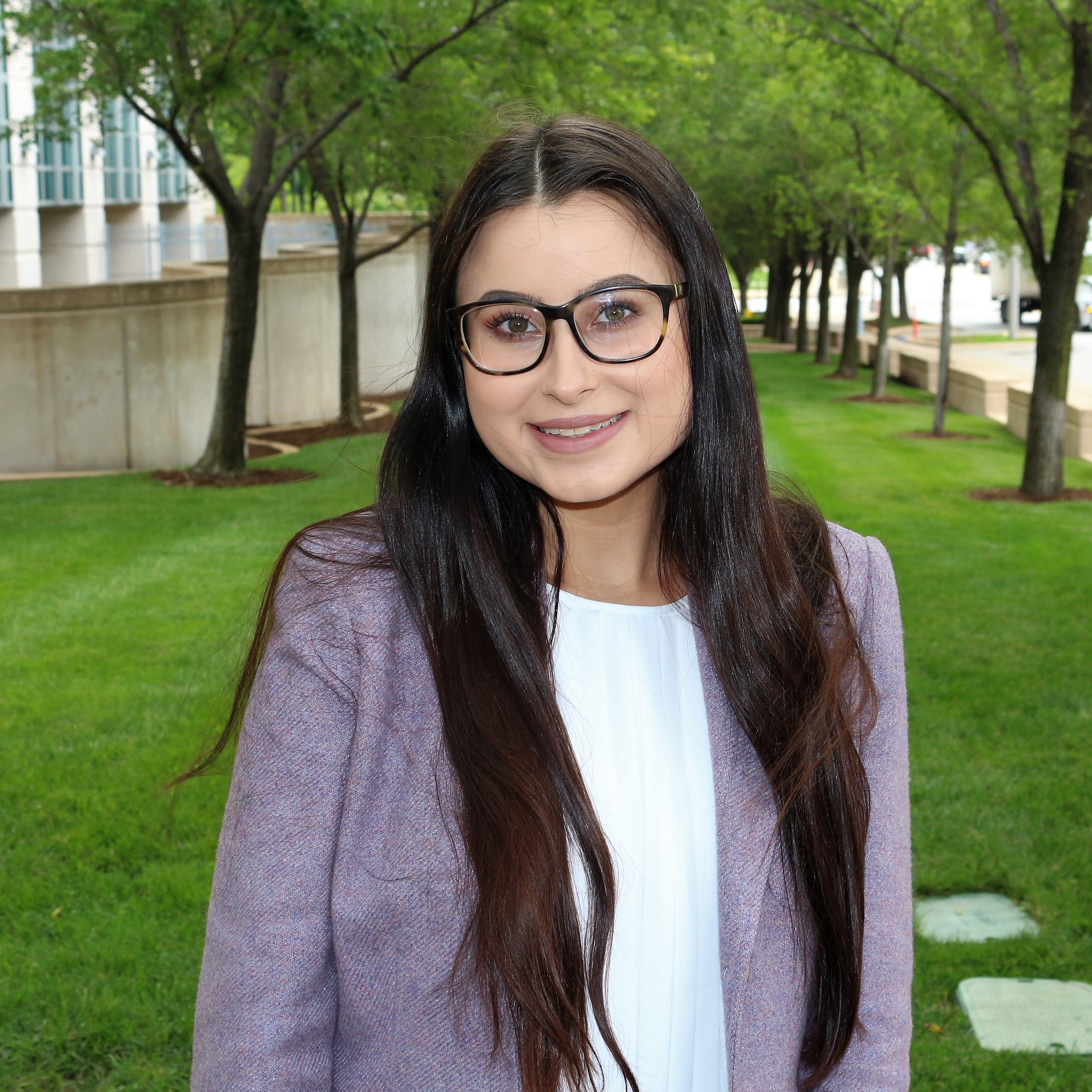 BS, Business Administration; BA, Management
Katie Fields chose Webster, in large part, because she perceived the University's unique ability to see and support the whole student for who they are, rather than as another number in the system. These days, Fields pays that experience forward by offering the same sense of community, empowerment and whole-person approach to the college students she mentors regularly at Starkloff Disability Institute (SDI), a local nonprofit focused on advancing disability employment and inclusion.
"I coordinate Access U, a career development program for college students with disabilities that focuses on the unique barriers disabled job seekers face," Fields explained. "I love advising students on their career journey and helping them to develop stronger pride in their disability identity. I also love educating companies, academic institutions, and the community at large on disability inclusion practices, accessibility, and allyship."
As a person who self-identifies with "multiple invisible disabilities," Fields went on to say she takes great pride in her work and the opportunity to use her own lived-experience and identity to build trust with the students she's honored to serve.
Her current position is a full-circle experience for the O'Fallon, Missouri native who, after seven years, now proudly considers St. Louis home. The opportunity began before she graduated, thanks to a connection made at a Webster Career Fair.
"I introduced myself to SDI and shared my interest in volunteering. They ended up creating an internship opportunity just for me and the rest is history," Fields said.
When asked why she remains so closely connected to Webster today – and to alumni engagement efforts in particular – Fields' answer was three-fold.
"I am so grateful for the impact Webster has had on my life; I also recognize that Webster as an institution has opportunities for growth, and my involvement as an alumni board member and Young Alumni Chapter Leader gives me the opportunity to lend both input and support toward bettering Webster for current and future students," she said. "I also remain involved in order to build a strong alumni community so that when students graduate from Webster, they still have a community and a support network to lean on."
As for where such an inclination toward earnest, enduring leadership comes from, Fields was quick to give credit where she is absolutely certain credit is due.
"My mother is a dialysis nurse who is presently travel nursing around the Midwest," Fields said. "She has always been a great representation of what an independent, hard-working, successful woman looks like, and she has really shaped me into the leader I am today."