Webster University Geneva - Celebrating 45 Years of Accredited Academic Excellence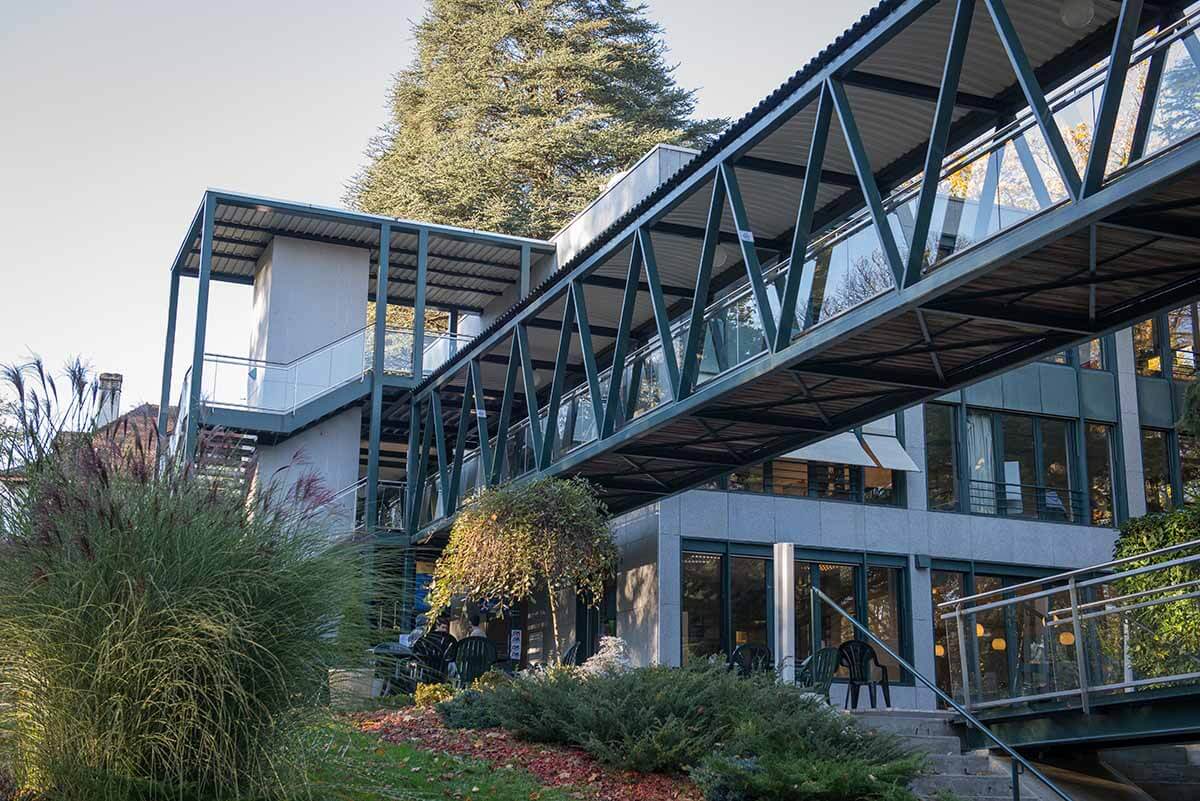 Since 1978, Webster University Geneva has educated undergraduate and graduate students as a Swiss nonprofit foundation, graduating approximately 5,000 alumni living and working locally, regionally and globally. While Webster University Geneva is the first international location of Webster University, established in 1915 as a nonprofit private in St. Louis, Mo., USA, the worldwide institution now has international locations on four continents and 10 countries, nearing 250,000 alumni representing over 150 nationalities.
Webster University ensures high quality learning experiences that transform students for global citizenship and individual excellence through diverse and inclusive teaching of knowledge and skills application by academically and professionally highly qualified faculty, including educational opportunities in career internships and study abroad worldwide. Webster University has been accredited by the Higher Learning Commission (HLC) continuously since 1925. This HLC publically verified statement of accreditation applies to every Webster campus and location across the United States, internationally and online.
The HLC is an institutional accreditation agency that accredits degree-granting colleges and universities based in the United States. Institutional accreditation validates the quality of an institution as a whole and evaluates multiple aspects of an institution, including its academic offerings, governance and administration, mission, finances, and resources. HLC's accreditation includes all degree levels. HLC accreditation assures quality by verifying that an institution (1) meets threshold requirements and (2) is engaged in continuous improvement. In addition, all institutions are required to data annually in the Institutional Update, undergo annual monitoring of financial and non-financial indicators and adhere to HLC policies and practices.
Webster University is on the Open Pathway 10-Year Cycle for HLC accreditation. The last comprehensive evaluation took place in March 2018. Based on this process, HLC's Institutional Actions Council reaffirmed Webster University's accreditation for the next ten years on July 30, 2018. The next Reaffirmation of Accreditation will take place in 2027-28.
Institutions of higher education in the United States may also seek accreditation through specialized or programmatic accreditation agencies, which accredit programs, departments or schools within a college or university. Webster University has significant specialized accreditations and designations, including programmatically, in Geneva and globally. Globally, Webster Business and Management Programs are accredited by the American based Accreditation Council for Business Schools and Programs (ACBSP) since 2008. ACBSP is dedicated to improving the quality of business schools and programs around the world and ultimately to improving the practice of business in every industry around the world. Locally, the Master of Arts in Counseling is fully accredited by the Swiss Association for Counselling  (referred to as Association Suisse de Conseil, in French and Schweizerische Gesellschaft für Beratung, SGfB, in Swiss German). This allows Webster University Geneva master's students to pursue the status of Members in Training SGfB, until receipt of their degree when they will become Active Members SGfB.
While meeting required local legalities and compliance, Webster University specializes in successful distance and global education throughout the world, which allows application of the same consistent quality assurance practices and processes of continuous improvement at all campuses globally, including at Webster University Geneva.
Director General of Global Campuses Ryan Guffey stated, "We are proud and humbled to be entering our 45th year of academic excellence, student success, and community impact in Geneva, Switzerland. While we collectively celebrate this monumental milestone, Webster University worldwide is also approaching nearly 100 years of premier academic quality assurance through HLC Accreditation. Our best years are yet to come."