Webster Ghana Hosts Second Career Fair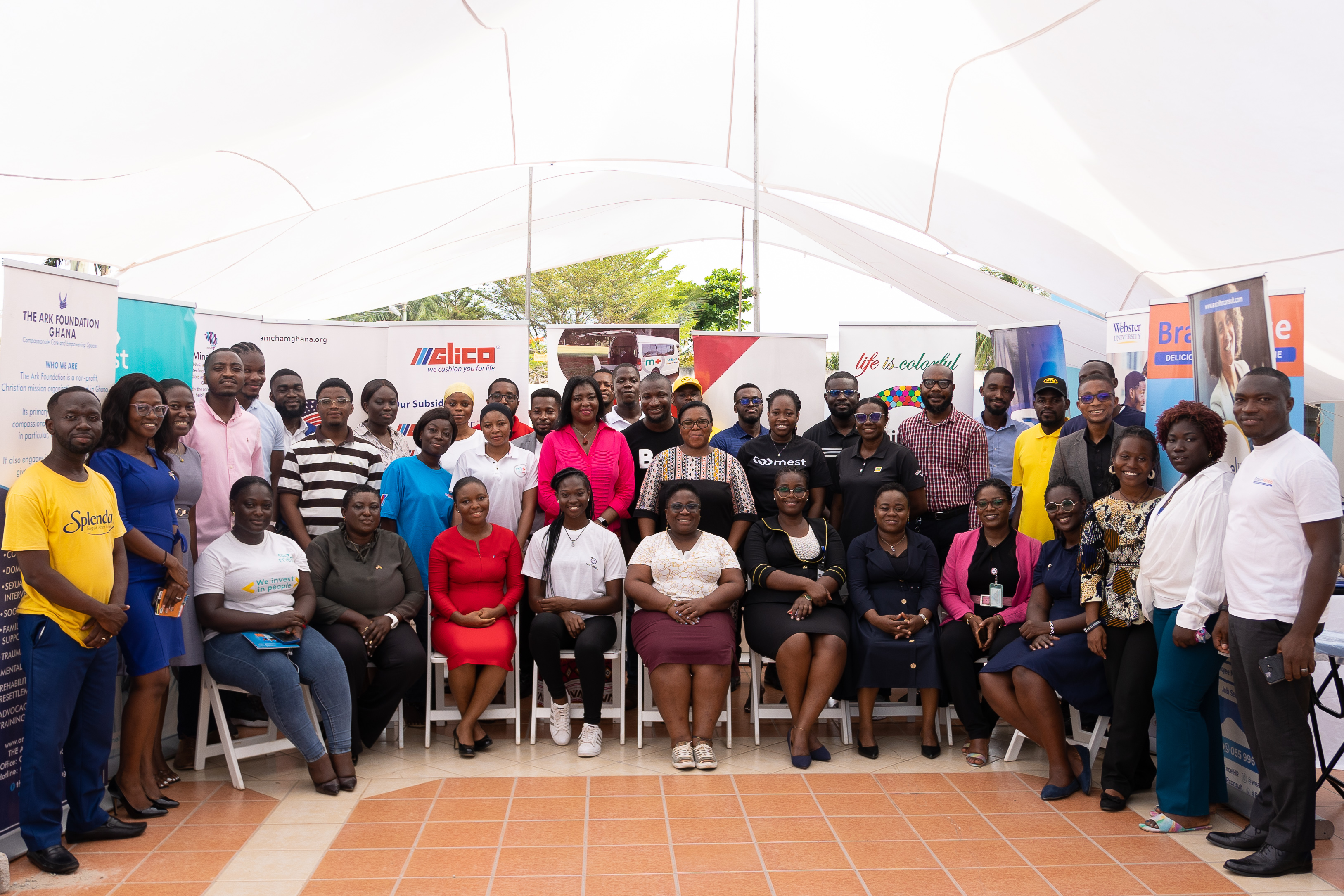 Webster University Ghana recently held its second career fair, themed Careers of the Next Decade: The Way Forward. The theme was chosen to help students learn about the various career paths they can pursue within their fields of study. Emphasis was also placed on how technology will change the working world in years to come – along with potential changes we may see.
The career fair gave Webster Ghana students the opportunity to learn about various job and internship opportunities. Employers from a wide range of fields were present, including telecommunications, banking, insurance, pharmaceuticals, technology, and transportation. Media Studies students had the opportunity to engage with Ghanaian actor, Adjetey Anang. Anang shared his experience in media and acting and urged students to share the story of Africa with the world.
Campus Director of Webster University Ghana Christa Sanders applauded the contributions of those who made the career fair possible, including Success Center Head Jemima Jackson, the Success Center team, and the Office of Academic Affairs. Sanders expressed enthusiasm for the second career fair and the opportunity for students to make connections that lead to internships and jobs.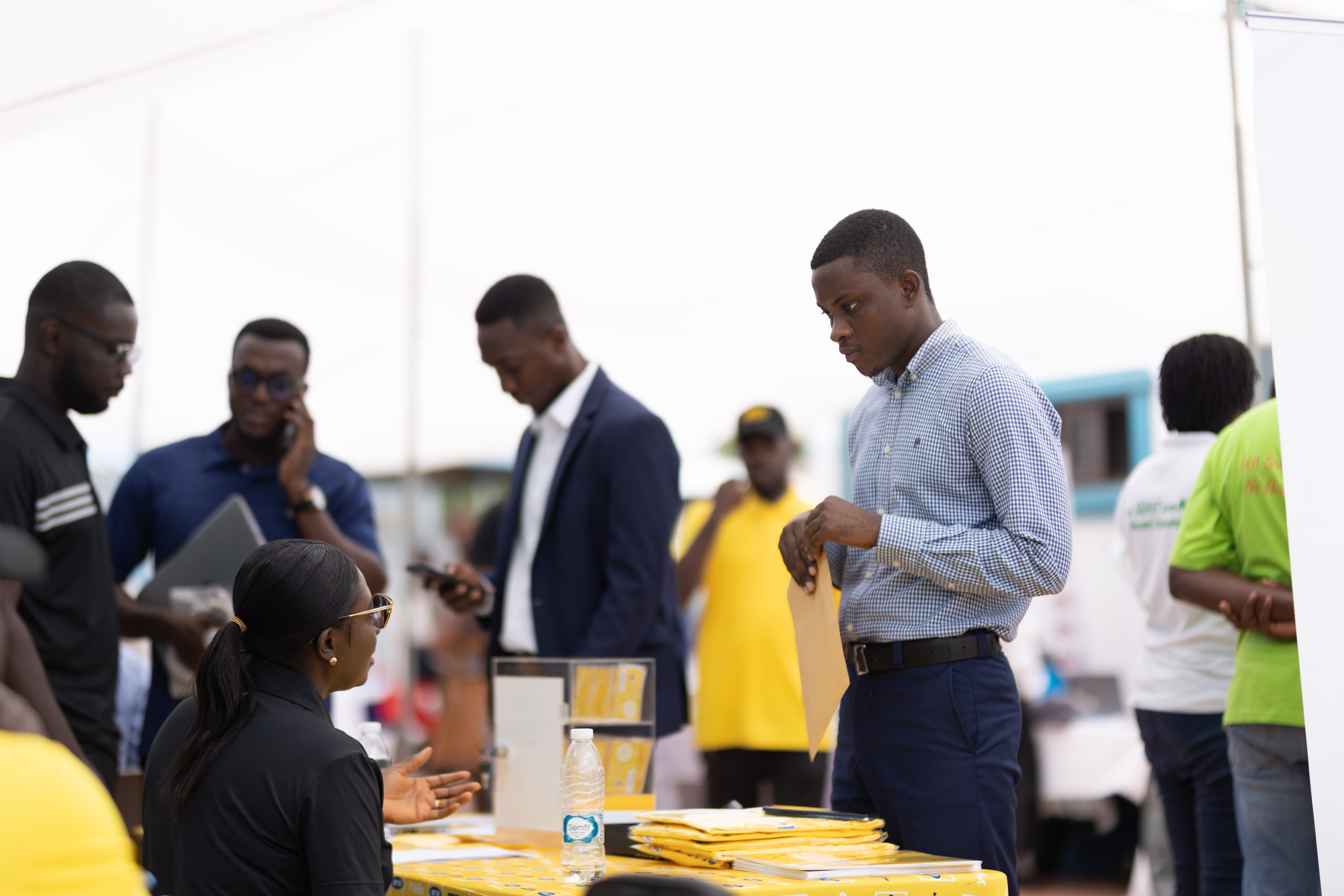 In keeping with the career fair theme, a speech was given on how artificial intelligence will affect careers in the next decade. Obed Solomon, president of the Webster University Ghana Alumni Association, spoke about this change.
"Technological adoptions by companies will transfer tasks, jobs, and skills by 2025. I would like to encourage all students present to enhance their capabilities for the jobs that will be created in the next decade."
Webster Ghana Academic Director Linda Deigh gave closing remarks, in which she encouraged students to take advantage of Webster's internship for credit program by enrolling with partner companies. Not only does this opportunity provide valuable career experience for students – but it builds connections for potential future employment.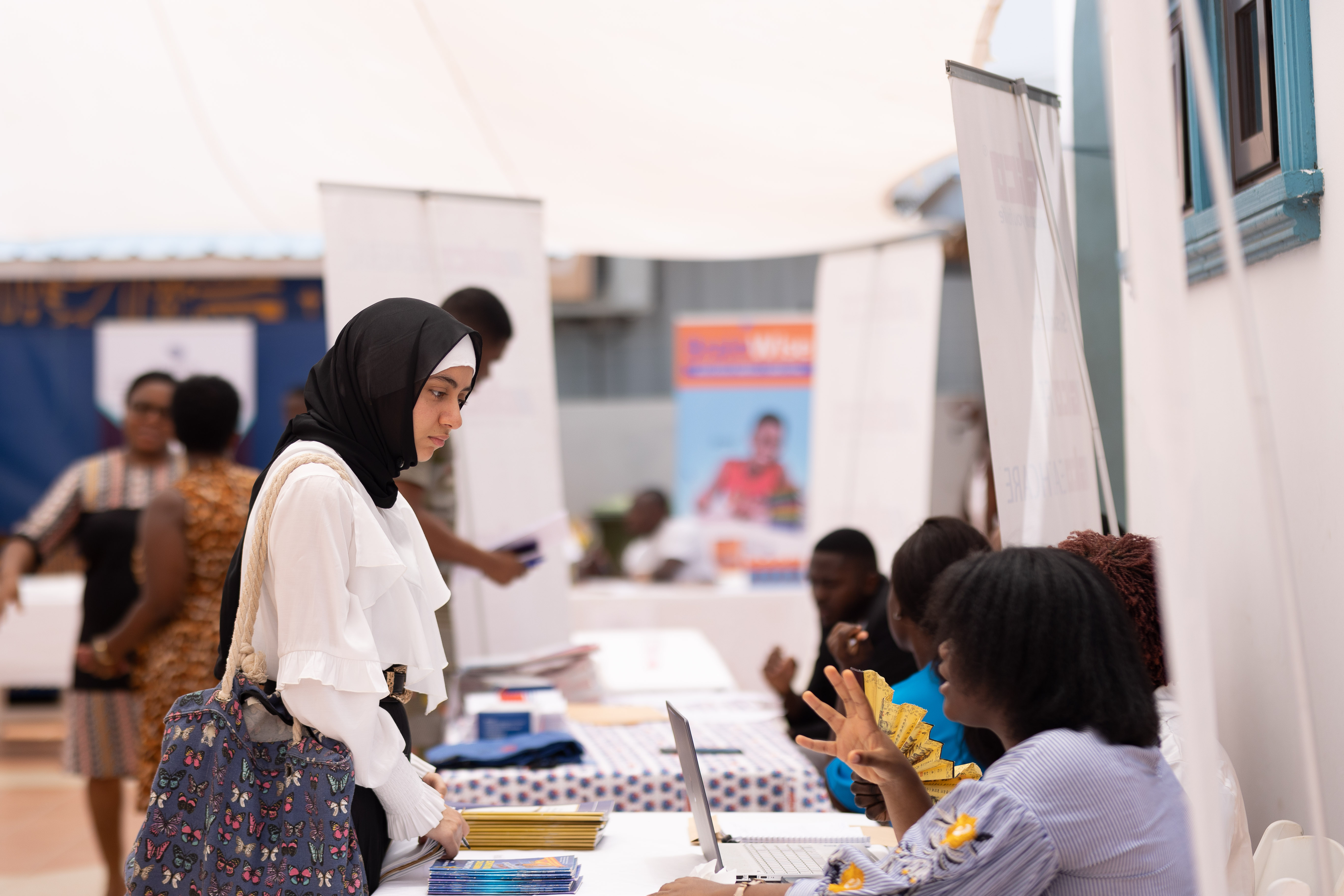 "I am hopeful that through a stronger industry engagement with academia, we will have graduates who are ready to be future leaders, make an impact in organizations, and graduates that are ready to be entrepreneurs because they have the right skill set to do so," stated Deigh.
The career fair concluded with a networking session.