Webster Ghana Hosts Second Global Conversations Event, Launches Global Village Review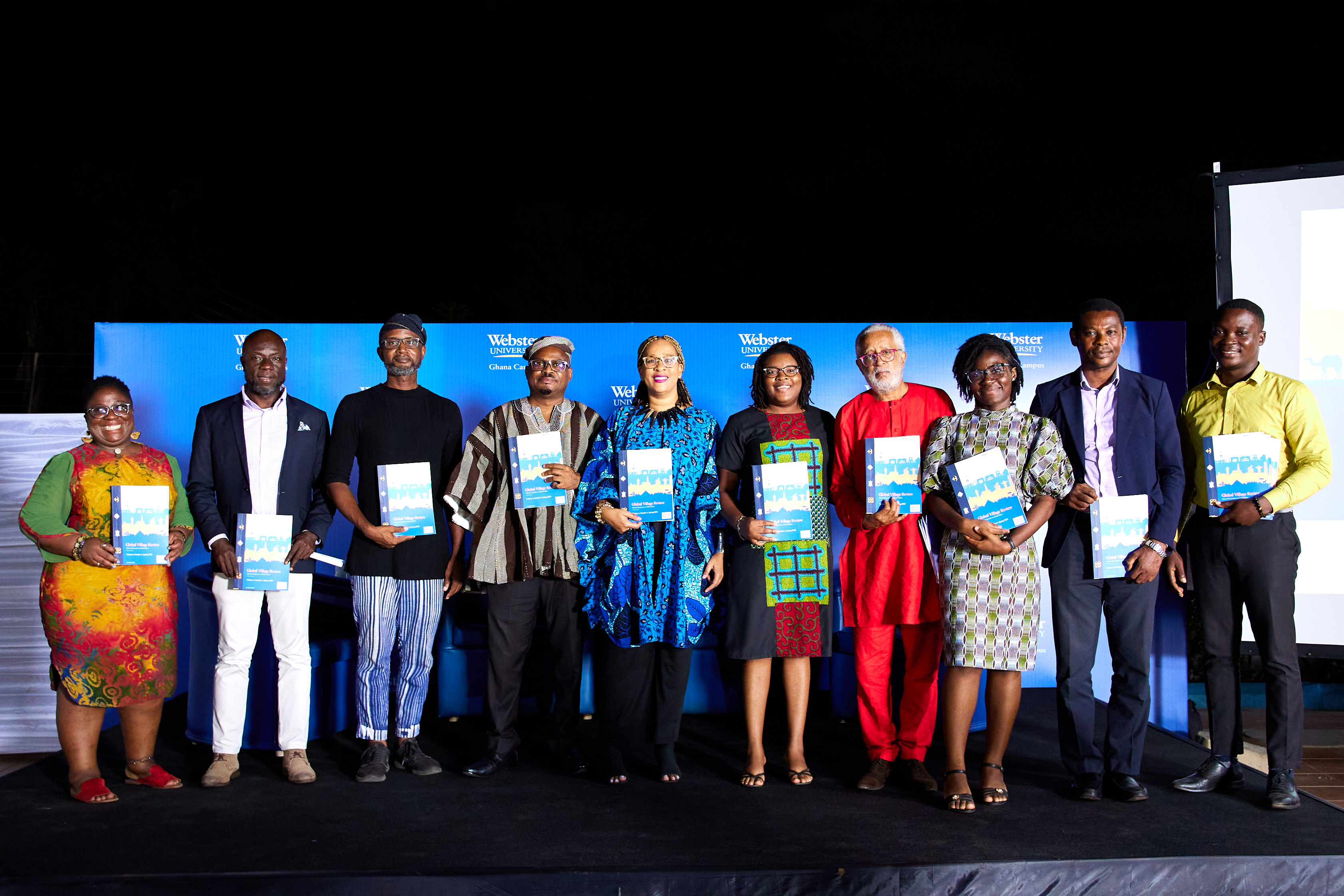 Webster University Ghana held its second Global Conversations Public Reading Event on April 20. At the event, the creation of an academic journal called the Global Village Review was announced. The online, peer-reviewed journal seeks to explore Africana perspectives on global affairs.
"As a university that prepares students for global citizenship, we are proud to be associated with this inaugural edition, which furthermore advances our university's worldwide mission,'' stated Christa Sanders, campus director of Webster University Ghana.
Sanders applauded the contributions of diverse scholars from Ghana, Nigeria, Uganda and the U.S. that contributed to the journal – including professors from the University of Missouri - St. Louis, Howard University, Stony Brook University (CUNY), and the University of Ghana, Legon.
Michael Williams, editor of the Global Village Review, discussed the purpose and scope of the journal. Additional scholars Jean-Germain Gros, Edem Adotey, and Marian Selorm Sapah were invited to the event to discuss topics included in the first edition of the journal – including climate change, academic research, healthcare policy, the political economy, and the impact of the COVID-19 pandemic on Africa.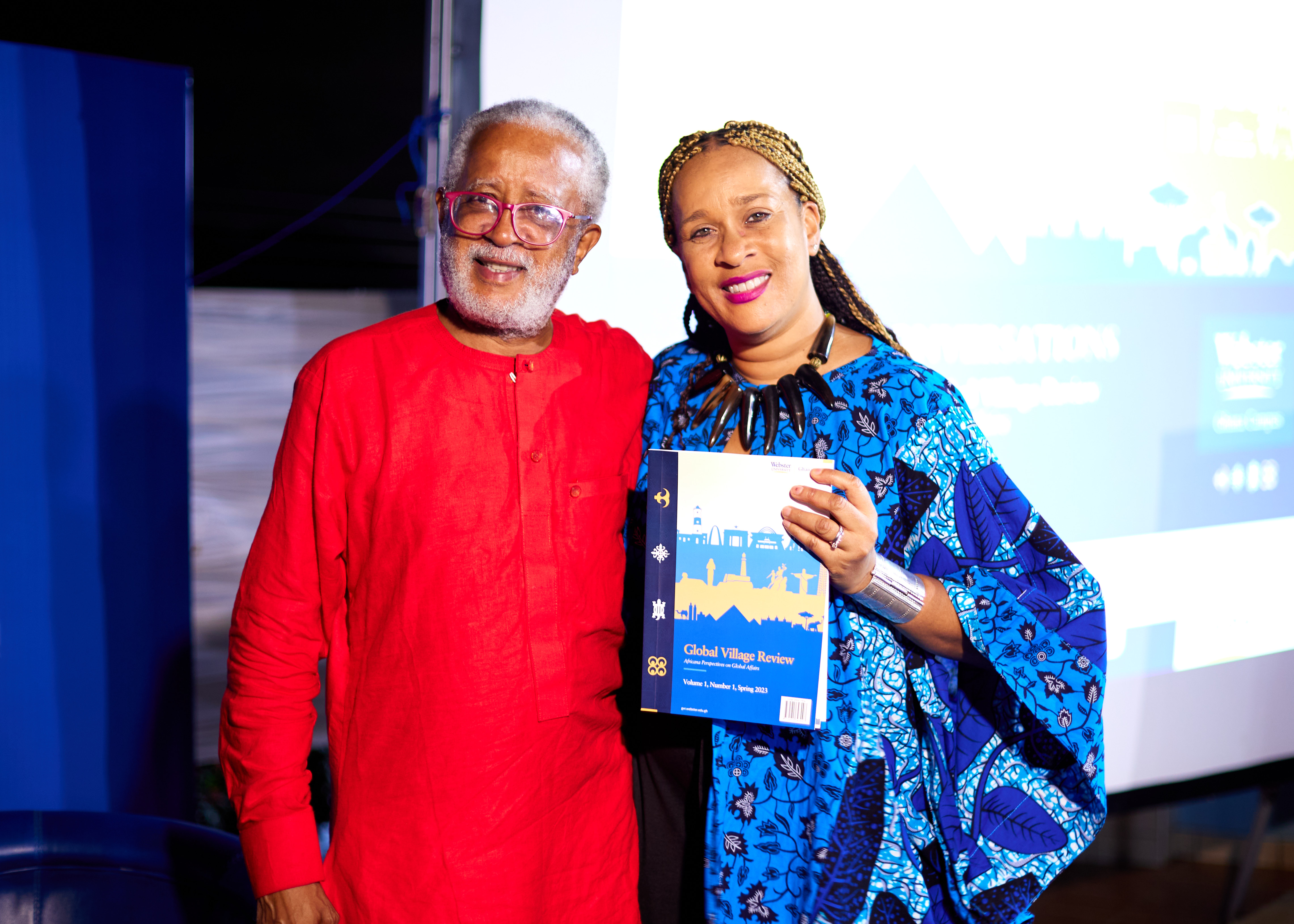 Michael Williams and Christa Sanders smile with a printed copy of the Global Village Review.
In her closing remarks, Academic Director of Webster Ghana Linda Deigh expressed enthusiasm about the Global Village Review. She urged scholars and decision-makers to consider contributing to the journal. This way, a database of cutting-edge research can be comprised to explore issues brought on by globalization in Africa.
Academic Director Linda Deigh gives closing remarks.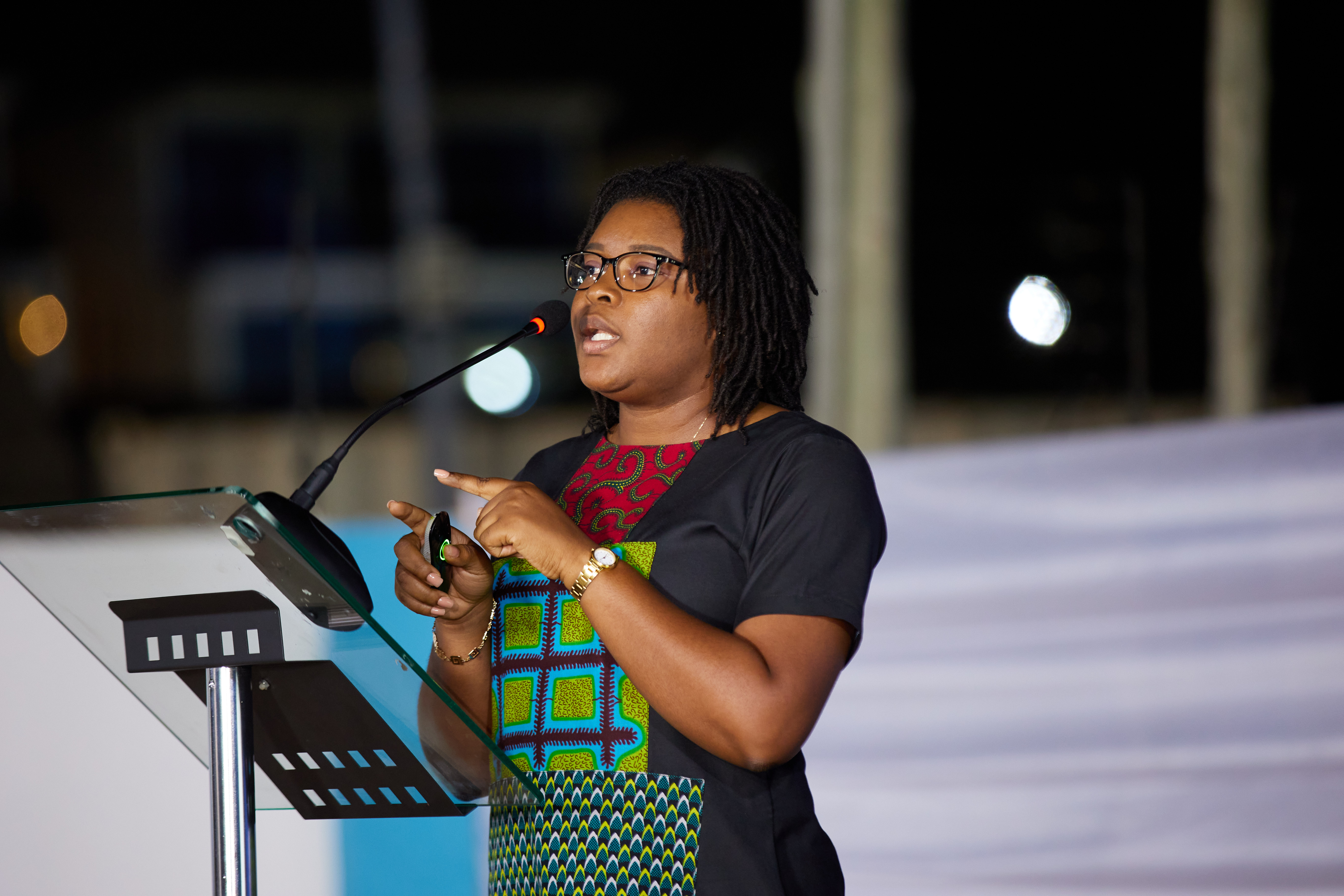 Webster University Ghana Professor Mariam Selorm Sapah speaks at the event.

An interactive question and answer session closed out the event.
The Global Village Review is currently accepting submissions for the Fall 2023 issue. Scholars, essayists, and book reviewers are invited to submit scholarly articles, critical essays, or book reviews on topics that center around the impact of global warming on Africa and the African Diaspora.