Heaton Wins 2023-24 CMS Prep Competition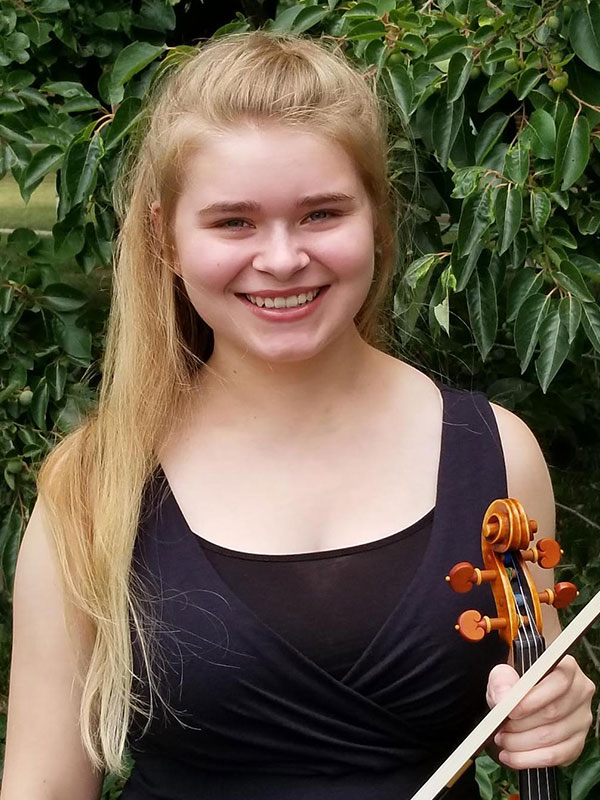 Congratulations to Sophia Heaton (violin), winner of the 2023-24 Community Music School (CMS) Preparatory Program Scholarship Competition. Sophia was one of four finalists invited to compete for a full scholarship on Sept. 10 in the CMS Concert Hall. Other finalists included Aiden Moon (violin), Luke Reske (piano) and Isaac Sanevich-Fogel (piano).
The CMS Preparatory Program (Prep), is the pinnacle of the CMS sequential music education program, positioning graduates for a lifetime of arts-rich success. Under new coordinator Laura Holzen, this intensive program develops well-rounded young musicians by offering high-caliber chamber music coaching from professional musicians, performance opportunities, mentoring, theory, and special events.
More about Sophia Heaton:
Sophia Heaton, age 17, is a high school senior from Fulton, MO. She is home educated and a student at Memoria Academy, an online classical Christian school. She studies violin with Angie Smart. Aside from playing violin, Sophia enjoys sewing, reading and rose gardening.

Winning Repertoire:
Tzigane Rapsodie de Concert by Maurice Ravel
Violin Sonata No. 1 Fuga by Johann Sebastian Bach