In the News: Miller-Struttmann, Nappa, Palmer, Hall, Williams and Alumni
Nicole Miller-Struttmann on the Lemon Cuckoo Bumble Bee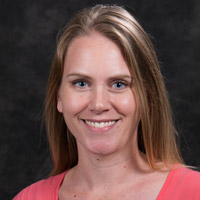 St. Louis Public Radio interviewed Professor Nicole Miller-Struttmann about the recent find of a rare bumblebee in the region. The bee was photographed during a regular survey conducted as part of the "Shutterbee Program" that she manages. The Belleville News-Democrat ran the St. Louis Public Radio story on the front-page on Aug. 31.
Carl Nappa on the Intersessions Lectures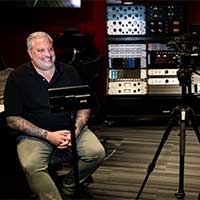 School of Communications Audio Aesthetics and Technology Professor Carl Nappa was interviewed twice by KTVI (FOX 2) news to discuss the "Intersession" lectures Webster hosted on campus on Sept. 7. During the interview, the renovation of the Sverdrup Complex was mentioned several times. Nappa also was interviewed by KSDK.
Palmer on Unions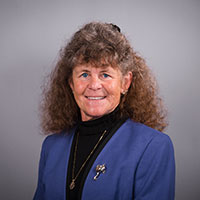 George Herbert Walker School of Business & Technology Professor Julie Palmer spoke to KMOV about the power of unions in the United States, in context to the United Auto Workers of America strike.



TyKesha Cross on the Today Show
Walker School of Business alumna TyKesha Cross was featured on "The Today" show for her recent career change from Real Estate to teaching.
Hall Discusses the Republican Debates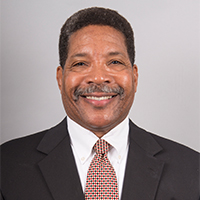 Bill Hall was interviewed by Asharq news about what a Republican debate will look like when the front-runner refuses to debate.




Williams Discusses Ramaswamy's Cancelled Event
Professor Gwyneth Williams was interviewed by KMOV about a planned campaign event by Republican Presidential Candidate Vivek Ramaswamy that was canceled by the Webster Groves restaurant Olive + Oak.
Saj Issa's Work in the STL Contemporary Art Museum
The St. Louis Post-Dispatch said that Webster alumna Saj Issa will have her work displayed at the St. Louis Contemporary Art Museum.
Sophie Murk Featured
The Daily Herald (Central Illinois) published a features story on Leigh Gerdine College of Fine Arts alumna Sophie Murk.
Alessio Fedeli Publishes a Guest Column
Webster alumna Alessio Fedeli wrote a guest column in Thaiger magazine about the growing archery scene in Thailand.
Sean Siebert Hosts a Book Signing
Walker School of Business & Technology alumnus Sean Siebert was featured in the Maryville Times-Tribune for a book signing he held in the community recently.