Ambassador Jonathan Henick Named Webster Tashkent Class of 2023 Commencement Speaker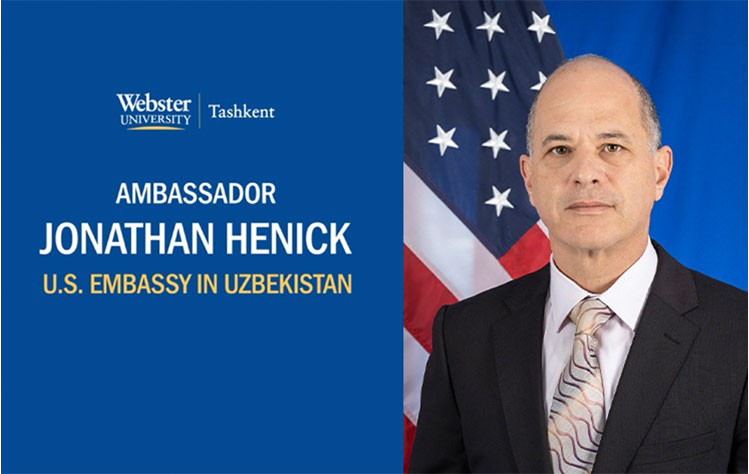 Jonathan Henick has been named as Webster University Tashkent's 2023 Commencement speaker. Henick will deliver the principal address on Saturday, May 20.

As a senior official of the U.S. Foreign Service with the status of Ambassador-Counselor, Henick was selected to speak due to his many years of diplomatic experience between the United States and Uzbekistan.

Originally from New York, Henick speaks Russian, Portuguese, Turkish and Azerbaijani. He holds a Ph.D. in Political Science from the University of Hawaii and a M.A. in International Affairs from Columbia University.

Henick has served overseas as the Counselor for Public Affairs in Turkey, the Deputy Chief of Mission in Timor-Leste, as well as in other positions in Azerbaijan, Turkey, Portugal, and Uzbekistan. He has received the Public Diplomacy Alumni Association Achievement Award, as well as individual Superior Honor Awards from the State Department.
About Webster University in Tashkent: Webster University in Tashkent is an official campus of Webster University based in Missouri, USA. Webster's Tashkent campus was established in 2019 through the decree of the President of the Republic of Uzbekistan, number 4245. As the premier American university in Central Asia, Webster is committed to ensuring high-quality learning that transforms students for global citizenship and individual excellence.